7 Tips For Getting Last Minute Vacation Deals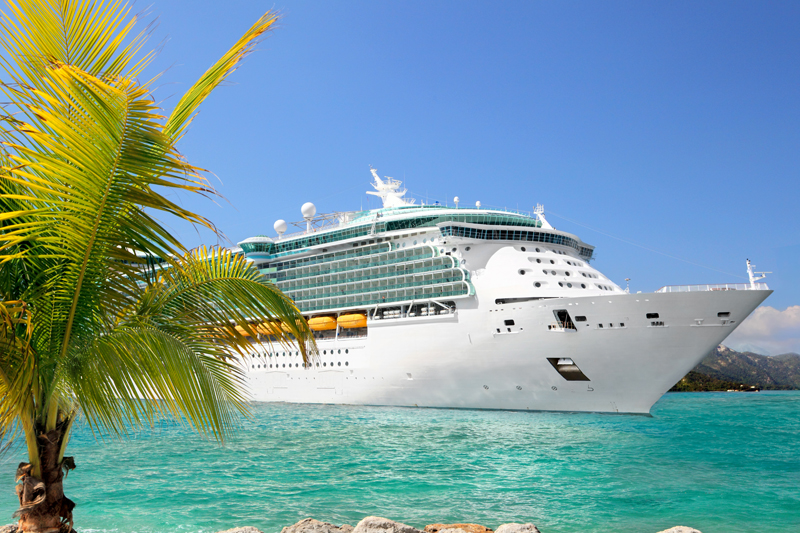 It's still possible to get some great cruise vacation bargains when booking at the last minute. Many cruise lines discount unsold staterooms sixty to ninety days prior to departure. It's important to carefully research your options, be flexible and know where to look.

While vacationers can save big on last-minute cruises, there are also some important considerations to be aware of as well. Here are seven tips that will help you uncover great last-minute vacation deals and save money on your next cruise.

1. Shop Around. If you have a specific cruise or itinerary you're interested in, start keeping tabs on prices right around the time final payments are due to take advantage of any price drops and discounts. Look for the lowest available rate ranges before doing comparison shopping. VacationsToGo.com, Cruises.com, Travelzoo.com, and a variety of other cruise-oriented online sites can be good places to start your search. Many sites may quote prices without port charges, taxes and fees, fuel surcharges and other costs, so completely calculate any planned cruise purchase before comparing prices. In addition, sign up for deal newsletters and cruise line deal alerts, plus follow cruise lines on social media to learn about sales and discounts early. Good last minute deals can be snapped up fast, so know what you want and be prepared to act quickly. Once you've booked your cruise, continue to monitor the price of your cruise and contact the cruise line immediately if the price drops. You might be able to get the lower fare or be compensated in some way such as shipboard credit.

2. Talk With A Travel Agent. A good travel agent has access to deals and promotions that may not be available to the public and can save you time as well as money. Travel agents can also be excellent sources of information when comparing cruise lines and ships. Look for an agent with membership in American Society of Travel Agents (ASTA) and/or Cruise Lines International Association (CLIA). In addition, if you are set on a specific cruise line, look for an agent that has preferred status with that line. You might receive a higher discount on your cruise. Another good option is CruiseCompete.com. This free service allows vacationers to anonymously request competitive cruise quotes. All customer account information stays private and anonymous, so none of the cruise agencies can contact you directly and there's no obligation to purchase. It's up to you to contact agents if you are interested in their bid. Also remember that a great travel agent will keep tabs on price drops and new offers, making it easier for you to save money if a better deal comes along.

3. Cruise Off-Peak. Don't wait until the last minute to purchase a peak season cruise. Those cruises can sell out quickly, particularly those around the holidays and during the summer months. If schools are closed, cruise prices are generally high and deals are scarce. The best vacation deals can often be found during the low or shoulder seasons, before or after a major holiday, and in the first two weeks of December. Sometimes even being flexible by a week can save big bucks. Hurricane season (August through November) brings big bargains on cruise vacations, but the trade-offs can include missed ports and changed itineraries. Some cruises in January and May are also good deals.

4. Drive Rather Than Fly. Airfare costs can consume a significant portion of your vacation budget, particularly if you're purchasing your cruise at the last minute. Eliminating the need for airfares by driving to your embarkation port can open up many possibilities and make last minute cruise vacations affordable for many U.S. residents. Cruise lines have positioned their ships in a variety of U.S. locations that are within driving distance of major cities. For example, Carnival Cruise Line estimates that approximately half of U.S. residents are within a day's drive of one of its home ports.

5. Be Flexible. Being willing to try something new or different can open up a variety of deal options, not to mention wonderful vacation memories. Instead of being fixated on a specific cruise line, ship or itinerary; consider all of the available choices. Repositioning cruises can offer great vacation bargains. When possible, be open to a variety of stateroom choices as well. Just make sure the savings are worth any vacation trade-offs you're making. If you can't stand being confined in small spaces without windows, don't book an inside cabin because it's cheaper. After all, a great deal isn't great if you won't enjoy your vacation.

6. Check For Discounts. Cruise lines regularly provide a wide variety of discounts, including military discounts, senior fares, group travel discounts, past passenger specials, state or regional resident discounts, air gateway discounts, 2-for-1 specials, kids cruise free deals, cruise line stockholder discounts, and more. This is just one of the many reasons for working with a good travel agent. Make sure to let your agent know about past cruises as well as military status, if any. Membership organizations may offer attractive discounts on cruise vacations as well.

7. Calculate Vacation Costs Carefully. It's easy to get excited about a great cruise deal, but make sure you understand the full cost of each option including all related charges before committing. Ask about service fees, government taxes and port charges, gratuities, and any other additional expenses to make sure you understand what's included. Once you have calculated those amounts, research and add in any additional charges including airfares, parking fees, hotels and other costs. Going through this exercise will help you to decide between available options and make sure that the cruise you select is within your budget. Travel agents can be very helpful with this, particularly if you're choosing between several cruise options and need to calculate airfares as well.






Related Articles
Editor's Picks Articles
Top Ten Articles
Previous Features
Site Map





Content copyright © 2022 by Nancy Schretter. All rights reserved.
This content was written by Nancy Schretter. If you wish to use this content in any manner, you need written permission. Contact Nancy Schretter for details.