7 Major Multigenerational Cruise Planning Mistakes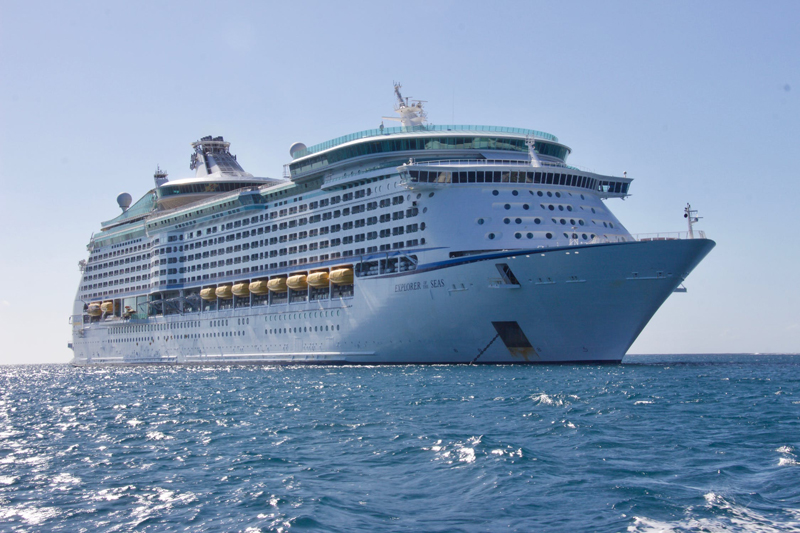 Multigenerational vacations are one of the today's top travel trends. Cruises are a popular choice for these kinds of trips. Today's cruise ships offer something for everyone, both young and old. Cruise vacations can give multigenerational families plenty of opportunities for bonding, flexibility and making great vacation memories together when planned correctly. Certain blunders and missteps can make multigenerational vacations a disaster, however.

If you're planning a multigenerational family cruise, here are seven major pitfalls to avoid:

1. Starting vacation planning too late. One of the most difficult aspects of multigenerational vacation planning is finding a time when everyone can get together, particularly for family reunions. Waiting too long to start your vacation planning often leads to limited choices in ships, itineraries and stateroom options. This is particularly true now, when most cruises are booked far in advance. If you've gotten off to a late start, use a good cruise travel agent to help find the best alternatives for your group. They can provide access to insider deals and special offers as well.

2. Planning your cruise solo. While it's smart to pick a group leader to be the point person for your cruise, the most successful multigenerational family vacations are those that involve everyone in choosing the cruise and itinerary. Working together surfaces important information and helps cement the "buy-in" process. It's also important to talk about vacation budgets and who's paying for what as well. Through these conversations, you will learn more about each other's vacation preferences and find options that will make everyone happy. Failing to do this can lead to family members being miserable and complaining throughout the cruise.

3. Avoiding discussing expectations. While multigenerational vacations should be all about making memories and bonding, it can be easy for feelings to get hurt if vacation expectations aren't met. Grandparents, parents and grandchildren should take the time to talk about what they're looking forward to about the trip. If family members have specific expectations - such as eating meals together or taking part in certain activities or excursions, make sure to discuss those before the cruise. This is particularly true if grandparents or other of the group are paying for the entire cruise vacation.

4. Picking the wrong ship. Successful multigenerational vacations offer something for everyone. It's important to choose a ship that works well for every age group, from the youngest children to the oldest family members. Consulting with a good cruise travel agent can help. Look for ships that offer excellent kids, teens and family-oriented amenities as well as programs for littlest ones. Also consider the needs of older adults who might be more sedentary or have mobility issues. Ask about the availability of handicapped rooms and the walking distance from your staterooms to the dining rooms. Also find out if there are any adults-only areas onboard where parents and grandparents can relax.

5. Forgetting to make advance dining arrangements. Meals are often an important part of multigenerational vacations, particularly dinners. Cruise ships generally offer two set dining options, early seating and late seating. Early dining is often preferable for children and grandparents. Early seating fills up quickly, however, which is another reason for starting your cruise planning far in advance and paying attention to dining arrangements. Popular specialty restaurants and dining times can book quickly as well. Some families prefer flexible dining times on their cruise vacations. Many cruise lines offer that option, too. If you have a large reunion group, however, it may be easiest to stick with a set seating time to guarantee your tables will be close together. If specialty dining reservations are desired for a celebration or event, try to make those reservations as far in advance as possible.

6. Insisting on doing everything together. Don't turn your multigenerational cruise into a nightmare by forcing everyone to be together all the time. While the goal of your trip is to create shared memories, it's also important to remember that children need time to burn off energy and enjoy the company of kids their own age. Teens enjoy hanging out with other teens and doing activities together. Likewise, parents and grandparents need quiet periods for rest and adult company as well. Cruises are popular multigenerational vacation destinations for this reason. When setting up joint activities, keep in mind each family member's individual schedules, preferences for waking hours, dress, dining options, nightlife, and needs for sleep. Plan accordingly, respect your differences and be willing to bend the rules a little if necessary.

7. Missing opportunities for great pictures. Cruise vacations offer a wealth of opportunities for families to take photos, both posed formal pictures and candid shots. For multigenerational families, these photographs are often the best vacation souvenirs. Make sure to take advantage of as many photo opportunities as possible. It's easy to take home the memories with discounted digital photo package deals offered at various times throughout the cruise. In addition, have multiple family members taking pictures as well. You'll be glad you did.










Related Articles
Editor's Picks Articles
Top Ten Articles
Previous Features
Site Map





Content copyright © 2023 by Nancy Schretter. All rights reserved.
This content was written by Nancy Schretter. If you wish to use this content in any manner, you need written permission. Contact Nancy Schretter for details.