7 Major Cruise Cabin Booking Mistakes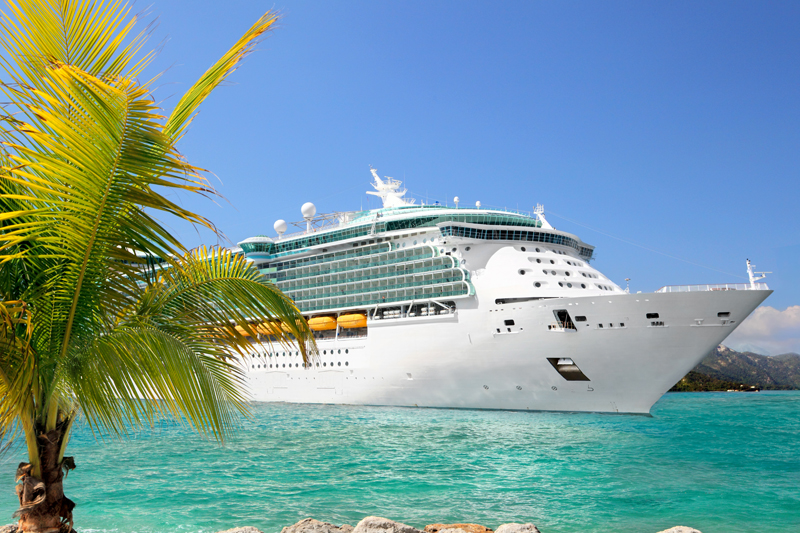 While most cruise vacationers don't plan on spending a substantial amount of time in their cabin, they typically want it to be a peaceful place where they can be comfortable and sleep easily. Guests with staterooms in specific parts of the ship may not easily enjoy that pleasure, however. Noise at certain times of the day or night is all but guaranteed in several shipboard locations. Other problems can arise from choosing the wrong cruise cabin, from motion sickness to tight quarters for families.

If you're planning a cruise vacation, here are seven common cruise cabin booking mistakes and how to avoid them:

1. Failing to research deck plans. To avoid noise when booking a cabin, first study your ship's deck plans. Look for a quiet room away from noisy areas like lounges, atriums and children's program facilities. Also thoroughly review the deck layouts above and below the cabin you're considering to see what's located directly overhead and under your room. Stay away from choosing staterooms above or below nightclubs, theaters, bars with live music, crew work areas, self service laundries, sports venues, kitchens, and the main dining rooms and buffet areas. Some frequent cruise guests also shun staterooms right below the ship's pool or on the Promenade Deck to avoid the early morning sound of lounge chairs being arranged on deck. It's best to book a stateroom between other floors of staterooms. Other parts of the ship can be subject to noise problems, too. Guests staying in the lowest level staterooms in the very front and back of the ship may have to deal with vibrations and sounds caused by engines, bow thrusters and even anchors being lowered early in the morning. To avoid these issues, opt for a cabin in the vessel's midship area if staying on one of the ship's lower decks.

2. Booking a "guarantee" cabin. While guarantee cabins are typically available at a lower price, purchasers have no control over where they are placed on the ship. While buyers know that they will receive the same category of stateroom they've purchased, or perhaps even an upgrade to a higher category, they could also easily be placed right above the theater or next to a loud bar area if those cabins have not been booked. Booking a guarantee cabin is a bit like playing roulette. A guarantee cabin could result in a great deal, but the outcome is also just as likely to be a stateroom with undesirable noise levels. Don't risk it, if possible.

3. Selecting a connecting stateroom, unless required. Connecting staterooms are wonderful if you are cruising with family or friends and want to move easily between rooms. If not, however, you may be running the risk of booking a noisier than average cabin by booking a connecting cabin. Some ships don't have proper soundproofing around the door areas of connecting staterooms, so you might be more likely to hear noise from your neighbors. This can often be a complaint when the connecting cabin is occupied by a family with young children or late-night partygoers.

4. Forgetting to consider mobility issues. Today's cruise ships are generally massive in size and a considerable amount of walking is required to get around. If you or others in your group have limited mobility, it's important to take this into account when booking your staterooms. Those who have difficulty walking long distances should try to book a mid-ship cabin that's situated relatively close to the elevators. In addition, it's often helpful to think about the public spaces you'll use most and select a cabin somewhat close to those. If a handicap accessible stateroom is required, make sure to consult with a knowledgeable travel agent and book as far in advance as possible, as these cabins are in limited supply.

5. Waiting until the last minute to book family cabins. Cruising has become a very popular family vacation option. As a result, cruise lines are building more ship with large family-friendly staterooms that provide extra space and attractive features like separate bedrooms and two bathrooms. These cabins are extremely popular and sell out quickly due to limited quantity and high demand. If you're planning to take a family cruise, book as far in advance as possible for the best stateroom selection.

6. Inadvertently choosing staterooms in ship sections with the most motion. While today's cruise ships are built with excellent stabilizers, some sections of the ship are more likely to rock than others. This can be a problem for those who suffer from motion sickness, particularly during stormy weather when seas may be rough. For those who want to avoid potential problems, it's best to book staterooms on a lower floor in the middle section of the ship. Try to avoid staterooms in the forward section of the ship, particularly those on a high floor. If mid-ship cabins are no longer available, opt for a stateroom on a lower floor towards the aft (back) section of the ship.

7. Not consulting with a good cruise travel agent. One of the many reasons why vacationers use travel agents for cruise bookings is to get help in selecting the right cruise cabin. Cruise ship layouts are more complicated than regular hotels and staterooms are also generally smaller. Top cruise travel agents know their ships and can let their clients know which available cabins are likely to have the best locations and least noise. They can also help vacationers correctly understand the actual size of cruise ship cabins and book an arrangement that will work well for families and groups of adults. Often there are trade-offs involved in choosing a cruise ship stateroom. Families may desire a quiet stateroom, for example, but also want a family-friendly cabin near the ship's kids' club. A good travel agent can help you to weigh the options and choose the cruise ship stateroom that is the best fit for you.






Related Articles
Editor's Picks Articles
Top Ten Articles
Previous Features
Site Map





Content copyright © 2023 by Nancy Schretter. All rights reserved.
This content was written by Nancy Schretter. If you wish to use this content in any manner, you need written permission. Contact Nancy Schretter for details.