10 Things To Avoid In Your Cruise Ship Cabin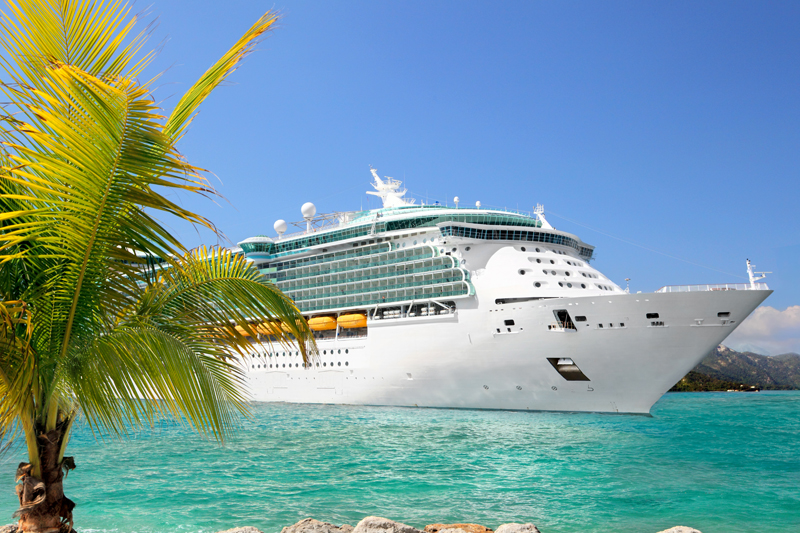 Cruise ship staterooms are comfortable places to relax on your vacation, but there are a few things not to do while you're there. A few of these may seem rather obvious, while others have been learned over time. If you're planning a vacation at sea, here are ten things to avoid in your cruise ship stateroom.

1. Smoking And Open Flames. Fire is one of the major risks at sea, so it's important for guests to minimize fire dangers. While cruise lines use fire resistant materials in cruise ship staterooms, precautions must still be used to eliminate risks. Do not smoke in your cruise ship cabin and follow your cruise line's rules about smoking on balconies. While most cruise lines do not permit smoking on stateroom balconies, several still do. If your cruise line allows smoking on cabin balconies, use caution and never throw cigarette butts (or anything else) over the railing. If you smell smoke in or around your cabin, report it immediately. In addition, do not plan to use scented candles in your cruise ship stateroom. Bring along a hanging car freshener, aromatherapy oils or a lightly scented spray for your room or bathroom if you wish to keep your cabin smelling fresh. If you like to use candles to provide extra light at night, bring along a night light or glow sticks instead.

2. Relying On Limited Outlets. Many cruise ship staterooms only have one or two outlets, which are never enough for all the tablets, camera battery chargers, cell phones, and all the other tech equipment cruise guests bring with them on the ship. Pack a multi-outlet adapter or power strip with a few extra outlets to enable easy charging for all your gear. Don't bring along a power strip with a surge protector. These not allowed on many cruise ships and may be confiscated.

3. Having Clutter Everywhere. Cruise ship cabins are generally smaller than hotel accommodations and can sometimes feel cramped, especially for families. Give yourself more room by eliminating clutter and using all available storage space in your stateroom. If you're searching for a good spot to store your luggage, look under your bed. There's plenty of empty storage space there. If you have multiple sizes of suitcases, stack the smaller ones inside the larger ones for better storage.

4. Leaving Curtains Open While Getting Changed. If your stateroom has a window or balcony, watch what you're wearing when the curtains are open. While stateroom verandas are sometimes referred to as "private balconies," it's important to remember that cruise ship balconies aren't completely private. You may be in the midst of changing - or something else, only to turn around a see a crew member right outside your window cleaning the outside of the ship. If you like to leave the curtains open, it's wise to wrap a towel around you when emerging from the bathroom after a shower as well.

5. Drying Clothes On Your Balcony. While we're on the subject of balconies, they also shouldn't double as a clothes line. Refrain from hanging bathing suits or other items on balcony railings or outdoor chairs in hopes that they'll dry. It's possible that your items may blow away instead. In addition, don't think of climbing or sitting on your stateroom balcony railing, either. While it may sound like the perfect place to take a selfie, it's simply not safe to do this at any time.

6. Taping Things On Walls And Doors. Cruise guests often enjoy decorating their cabin walls, personalizing their stateroom doors, and leaving notes for family members. Remember that cruise ship cabins are metal, so use magnets to attach things to your metal walls and doors. This eliminates the risk of leaving marks on the walls and pulling off paint. Simply bring along a few colorful magnets with you to use and help keep things organized in your room.

7. Blaring The Television Or Loud Music. Cruise ships cabins and balconies are close together, so make sure to be considerate of the people living around you. Refrain from playing loud music or blasting the television at any time of the day. While you may think no one is around, there may be a family with a sleeping baby in the next room or someone trying to take a nap. Try not to stomp around your cabin, either. That can be particularly annoying to those in the stateroom below.

8. Plugging Your Hairdryer Into The Bathroom Shaver Outlet. Many cruise ship staterooms provide hairdryers permanently plugged into a specific place, such as a desk or dresser drawer. Others simply leave a hair dryer in the closet or on a closet shelf for guest use. It can be tempting to take the hairdryer into the bathroom and plug it into the electric shaver outlet for use in front of the lighted mirror. Don't do it. The bathroom shaver outlet doesn't have the right voltage to support a hair dryer, so using it there could cause it to short out the electricity in your cabin and others nearby. In addition, if you're using a freestanding hairdryer, curling iron or any other hot items, make sure to unplug them before leaving your stateroom.

9. Forgetting Items In Your Safe. Storing passports, documents and other valuables in your safe is a wise idea. Just don't forget to retrieve them before leaving your cabin at the end of your cruise. Check the safe carefully and feel around to make sure you've taken out everything before departing. Sometimes small flat items, like a driver's license or individual credit cards, can get accidentally left behind.

10. Staying Cabin-Bound For Too Long. While cruise ship staterooms are comfortable and can be filled with attractions like televisions and beautiful sea views, don't stay in your cabin for too long. There's so much to explore onboard your ship. Keep your cruise ship's daily newsletter nearby to keep track of everything that's happening onboard, particularly on days at sea. These daily bulletins are a great way to keep track of all the entertainment, activities and events taking place on your ship.








Related Articles
Editor's Picks Articles
Top Ten Articles
Previous Features
Site Map





Content copyright © 2023 by Nancy Schretter. All rights reserved.
This content was written by Nancy Schretter. If you wish to use this content in any manner, you need written permission. Contact Nancy Schretter for details.