Coin Bargains In The Marketplace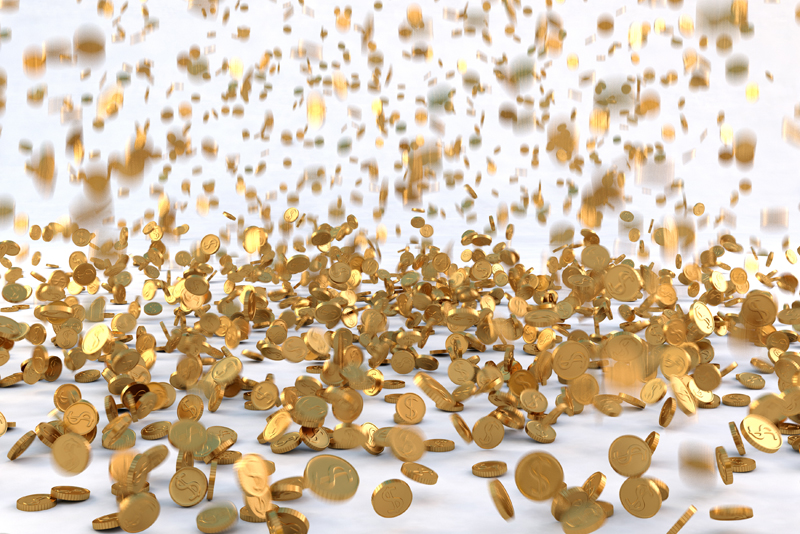 Bargain hunting could be the watchword within the scarce to rare segment of the coin market. There are many indicators that a significant number of collectors and perhaps a few speculators who know what they are doing are purchasing better date and superior condition coins at today's somewhat depressed price levels.

These particular buyers do not appear to be willing to pay premiums above current pricing, but they are not dragging prices down lower either. Since current price levels are significantly lower than they have been in the not-so-distant-past, this may inadvertently signal a future rally in this important segment of what could be called the "collector coin" market.

The spot price of gold and silver bullion continues to take center stage in the overall business and market of coins. Currently, the value of the majority of the coins being traded in the coin market are being impacted by the intrinsic value of what is bought and sold.

The modest appreciation in gold has been a catalyst for the First Spouse coins, with likewise modest price increases and with sales nearly doubling from some months earlier. Gold and silver bullion did manage to increase modestly in price when the stock market recently sold off.

But they did not make sufficient gains to grab much attention from potential investors. The bottom line is that the market for coins is healthy, but it is still far from earning a label that the market is robust. Meanwhile back at the Mint, things are a bit different.

This is a time period where the Mint seems to be taking coins back rather than selling new ones. The one-ounce proof 2018-W silver American Eagle saw sales decline by 5,968 to 235,897. Some buyers of the World War I two-piece coin and medal sets must have discovered that they had purchased medals by mistake.

Only the Army medal set rose a tab bit. The other four had lackluster sales and were in decline. To be fair, the 2018-W platinum proof realized an increase of 786. The total is now 8,316. This is still lower than the 8,892 sold in 2017.

The maximum mintage this year is 20,000, so there is no chance whatsoever of a quick sellout on this Mint item. Many Mint items have very little appreciation in the secondary markets. If the item in question is a bit scarce, eBay sellers may make hay but the purchasers will likely not achieve this.



Related Articles
Editor's Picks Articles
Top Ten Articles
Previous Features
Site Map





Content copyright © 2021 by Gary Eggleston. All rights reserved.
This content was written by Gary Eggleston. If you wish to use this content in any manner, you need written permission. Contact Gary Eggleston for details.