Hidden Images In U.S. Stamps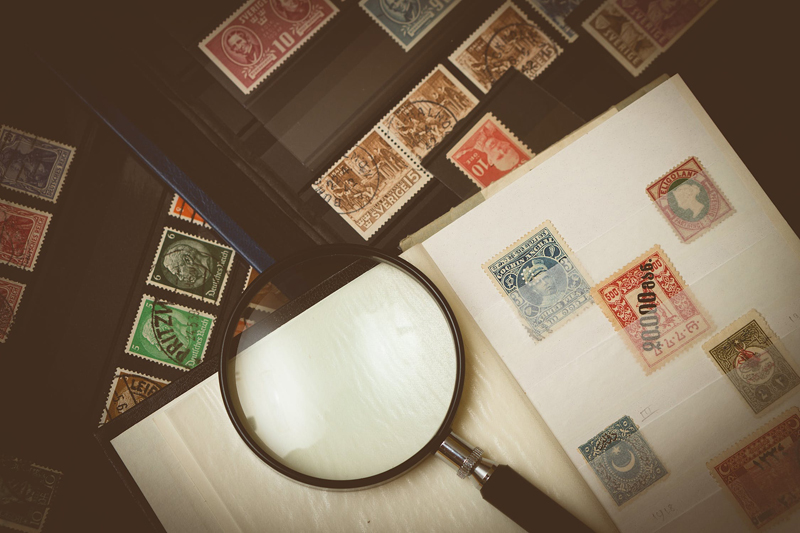 Various United Stamps have been issued with a hidden image incorporated into the design. Usually this image is a single word, short phrase or object, or a combination of these. The four Early Football Heroes issued some years back all feature a hidden image—a stylized running football player.

These stamps honored Walter Camp, Harold "Red" Grange, Bronko Nagurski and Ernie Nevers. In 1997 the Postal Service began incorporating hidden images into the designs of some of its commemorative and definitive or regular-issue postage stamps.

These hidden images are primarily intended to provide security against counterfeiting, but the Postal Service also views these hidden images as features designed to appeal to stamp collectors and youngsters who might become collectors.

The Postal Service calls the hidden images Scrambled Indicia. The images are only visible through a special plastic decoder lens. The Postal Service states that Scrambled Indicia is a patented encoding process that scrambles, distorts, and overlaps images and symbols that when printed, will not be visible to the naked eye.

The encoding process can combine multiple images and make them to appear as one image. According to the Postal Service, the decoder lens is a precision optical device manufactured with the same acrylics used for prescription eyeglass lenses.

Each decoder has nearly a thousand tiny elongated lenses called lenticules. To view a hidden image, simply place the decoder lens directly on top of the stamp. The decoder lens should be placed so that it is horizontal or nearly so, to the stamp.

In some cases, however, the lens needs to be placed on the stamp at an angle to see the hidden image. The first stamps to feature a hidden image was the 32 cent U.S. Department of the Air Force stamp of 1997.

On this stamp the hidden image consists of the letters "USAF" and stars in circles in diagonal repeat patterns across the design. A number of different objects have appeared as hidden images on stamps issued in the following years. In general, each hidden image is related in some way with its respective stamp.

For example, three flying bats appeared on the 32 cent Dracula stamp of 1997, and Thomas Jefferson's signature is revealed on the $3.85 Jefferson Memorial stamp of 2002. The decoder lens would reveal the hidden imaged of a badger floating in midair on the 1998 32 cent Wisconsin Statehood stamp.



Related Articles
Editor's Picks Articles
Top Ten Articles
Previous Features
Site Map





Content copyright © 2023 by Gary Eggleston. All rights reserved.
This content was written by Gary Eggleston. If you wish to use this content in any manner, you need written permission. Contact Gary Eggleston for details.