Water Safety Tips and Attention Deficit Disorder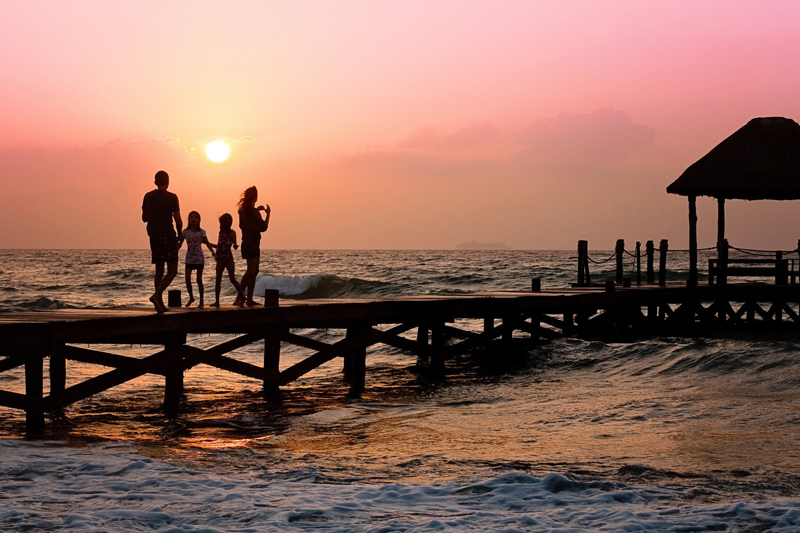 We think of water as soothing and life-giving, but when a child with impaired executive function and impulsivity interacts with water, the effects can be devastating, if they don't follow water safety rules. All children, but especially those kids with Attention Deficit Disorder, need to be fully supervised when they are near water. A child who is in proximity to the water can quickly get into the nearby water. That water includes pools, both shallow and deep, whether the pool is at home or away from home. Natural water sources, like creeks, ponds, lakes, rivers, or oceans can also be a source of danger for our kids. Drowning is a real possibility.

When we see the movie version of drowning, the person flails around, churning up the water and screaming for help. That's not the way that it happens in real life. An international expert on drowning, Frank Pia, says that drowning is not thrashing around and yelling for help. It is quick, and it happens in "20-60 seconds." The drowning person is silent. Their mouth moves up above the water line, and then goes down below it. They cannot yell for help, since they are too busy trying to breathe. There is no forward motion. Drowning people bob up and down in place, or they look like they are dog paddling. Many times there are people around the drowning person, including lifeguards and parents. The parent can even be within arm's length of the child. An inattentive parent can have a small child slip under the water and silently drown right next to them. I know.

I was sitting in our backyard kiddie pool cooling off with my 1-year-old son and his buddy. His little friend was sitting on the other side of me. I turned to wipe the friend's nose. When I turned back around to my son, he was completely submerged underwater with a look of panic on his face. There was no thrashing or sound. If I had been distracted for a couple of minutes, he would have drowned...right next to me...in a shallow kiddie pool.

In June of 2014 The Dodge City Daily Globe reported that "Drowning is the second-leading cause of unintentional injury death for infants and children between the ages of 1 and 14 in the United States, according to the Centers for Disease Control and Prevention. It's also the fifth-leading cause for Americans of all ages." There are some simple commonsense tips that can help keep children safe around water.

Water Safety Tips:

*Swim where there is a lifeguard.
*Make sure that your child has swimming lessons and enough practice to develop strong swimming skills.
*Keep your eye on your child at all times when there is water in the area. Stay near them.
*When you are in an area with a pool, like a friend's home or motel, know where your child is at ALL TIMES.
*If a child is missing around water, check the water immediately.
*Only let your child participate in water activities with people who share your water safety values.
*Natural waters where you cannot see the bottom through murky water may have an abrupt drop-off where a child could drown.
*Any moving water's current can be dangerous. While moving water might look slow, it is strong enough to knock many children off of their feet and sweep them into deeper water that they cannot get out of
*Wear a flotation device when you are boating or are in natural waters.
*Never dive into water where you do not know the depth and cannot see the bottom.
*Very cold water, like that fed by mountain streams, can sap a child's energy quickly. They can become hypothermic.
*Fence a backyard pool (at least 4-6 feet high) and make sure that it has a self-latching gate that is locked when the pool is not in use. Store water toys away from the pool. Even small children can get through a latched gate, but the latch can slow them down.
*Children should never ride bikes or walk through moving water in flooded areas.
*In freezing temperatures, tell your children to stay off of frozen waters, unless they have been tested and approved by somebody who knows how to evaluate ice thickness and condition.

Without water there would be no life on our earth. We must have it! But water in all of its forms needs to be respected. Keep those active, creative kids with Attention Deficit Disorder safe around water. There is no reason for any child to drown through adult inattention. If you have more water safety tips to share, just post them in the BellaOnline Attention Deficit Disorder Forum, so that we can benefit from your good ideas.


Related links: The Related Links below this article may be of interest to you. These articles on this site are provided for information and are not written by a medical expert. There is no actual or implied endorsement of the BellaOnline article from any professional or organization that is referenced in these articles.

NEWSLETTER: I invite you to subscribe to our free weekly newsletter. This gives you all of the updates to the ADD site. Fill in the blank below the article with your email address - which is never passed on beyond this site. We never sell or trade your personal information.

There are times when I recommend an item related to my article and add an Amazon link, so that you can check it out. I am an Amazon Associate, and when you purchase an item after clicking on my link, I do make a commission for purchases made through that link.

You Should Also Read:
Impulsive Behaviors and Danger for Kids with ADD
Safety Tips and Kids with ADD
Swimming Safety and ADD


Related Articles
Editor's Picks Articles
Top Ten Articles
Previous Features
Site Map





Content copyright © 2022 by Connie Mistler Davidson. All rights reserved.
This content was written by Connie Mistler Davidson. If you wish to use this content in any manner, you need written permission. Contact Connie Mistler Davidson for details.