7 Tips For Getting Great Vacation Photos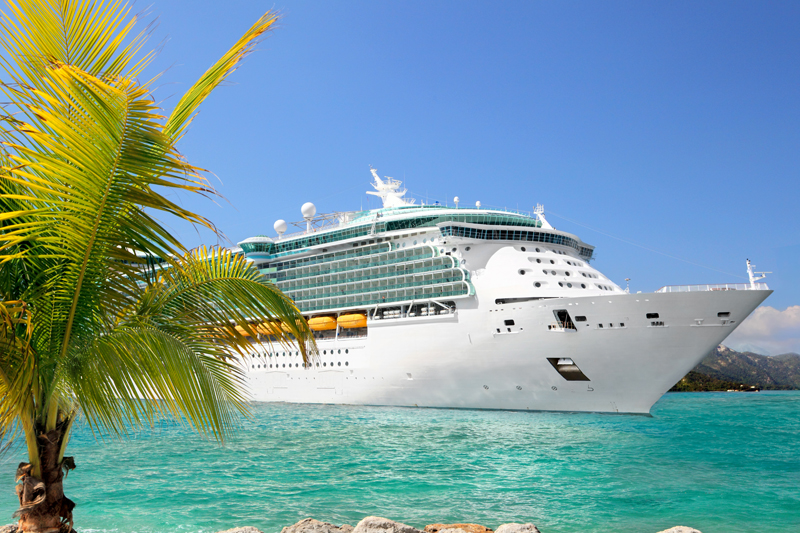 Cruise vacations offer so many memorable moments and experiences. It's easy to capture them for a lifetime with outstanding vacation photographs. In fact, beautiful pictures are often the most treasured vacation souvenirs.

If getting great vacation pictures is important to you, here are seven tips for taking the best vacation photos ever on your next cruise.

1. Always keep a small camera or your cell phone with you. You never know when special moments will happen on a cruise vacation, so make sure to have a small camera with you to snap pictures. A cell phone with a superb camera is fine too, as long as the resolution is high enough for you to crop the image and still print out the photograph if desired. If you're using your cell phone as your small camera, download top photo editing apps like Snapseed in advance to help make your pictures the best they can be.

2. Know your camera and cell phone well. There is often a tendency to purchase a new camera or cell phone before taking an epic cruise vacation. In order to take the best pictures, make sure to get to know all the features of your camera and your cell phone before leaving. Practice taking photos with both before leaving on your trip. Memorable moments can happen quickly, so you won't want to miss a great shot while fumbling with your camera. If you have multiple cameras, think about size and weight limitations and how you're likely to use the equipment before choosing which ones to take on your trip. If you are planning to take pictures of breaching whales, calving glaciers and other fast-moving sights, try to bring along a good digital SLR camera with a long lens.

3. Take lots of pictures. Professional photographers know that taking many shots results in the best possible images. It can require hundreds of pictures to get the kinds of final shots professional photographers desire. Shooting photos in rapid fire sequence can help. Thanks to digital technology, it's possible to simply delete the pictures you don't want. It's important not to go overboard, though. Spending most of each day continually focusing on taking pictures can result in not living in the moment and truly enjoying your vacation. Spouses and other family members can be annoyed with obsessive photography as well, so remember to stay balanced. If you're trying to capture a group shot, have a pose in mind so you can quickly take the photos and move back to simply enjoying your time together.

4. Watch the light. Light is an important element in photography, so be aware of timing and light conditions. The best times to take outdoor shots are generally in the early morning and in the late afternoon or early evening just before sunset. These are typically the golden hours, adding a warm glow to your images. If shooting indoors, it's often best to turn off the built-in flash on your camera. Unless you're using professional grade flash equipment, photos taken with a built-in flash can appear washed out.

5. Photograph places around the ship. Today's cruise ships have many beautiful places and interesting features. To best capture your cruise vacation memories, take numerous photos of the venues, entertainment and architectural details on your ship. Don't forget key staff such as your waiter serving meals, bartenders with your favorite drinks and cabin stewards creating towel animals in your stateroom. It can also be nice to include elements of the ship in some of your sunset and ocean vista photos as well.

6. Take both wide shots and close-up photos. Strive to create a mix of vacation photographs from your cruise. You'll want to include both wide angle pictures and close-up shots that zoom in on faces and small details found on your ship and in ports of call. While it's tempting to take all posed individual and group shots, make sure to capture fun spontaneous moments, too. Those memorable times can deliver some of the best images from your cruise vacation.

7. Plan for group shots onboard and in ports of call. While it's possible for a family member to take photos, sometimes it's nice to have everyone in the picture as well. Cruise ships generally offer many opportunities for staged group photos every evening. Take advantage of these while on board, choosing different backgrounds and poses each time. It's also possible to arrange a private sitting with a ship photographer. There is no obligation to purchase the pictures, so the only commitment is the time involved. If you don't like the photographs, don't buy them. Local photographers who specialize in vacation photos are also often available in ports of call. Companies like Flytographer and Localgrapher have independent local photographers in locations around the world. Since they're from the area, these photographers know the best local places to take vacation photos and are skilled in photographing candid special moments and posed group pictures. If you're planning to take group shots, think about what everyone should wear in advance and bring the outfits on your cruise. Choosing coordinating solid colors often works best.









Related Articles
Editor's Picks Articles
Top Ten Articles
Previous Features
Site Map





Content copyright © 2023 by Nancy Schretter. All rights reserved.
This content was written by Nancy Schretter. If you wish to use this content in any manner, you need written permission. Contact Nancy Schretter for details.