Sprouted Wheat Naan for Sandwiches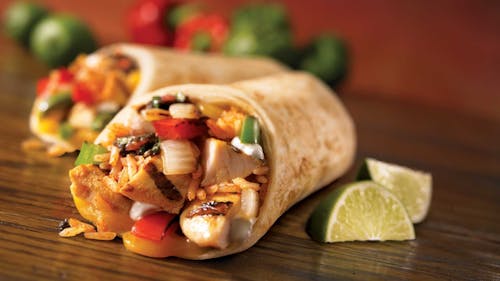 Recently in Panguitch, Utah, I stopped by the Tandoori Taqueria for some Indian/Mexican fusion food. The buttermilk naan were outstanding. Naan was used for the taco shells. The trio of "tacos" were filled with spicy pulled pork, tender beef chunks, and tandoori chicken. These fusion tacos were yummy, and the pork was outstanding.

This meal inspired me to develop a new naan recipe. My new recipe uses sprouted wheat flour. The naan is not as tender as those made from white flour, but it is healthier. If your local store doesn't carry it, you can order the flour online. I enjoy using the One Degree Organic Sprouted Wheat Flour. It has a fine texture.

Sprouted Wheat Naan for Sandwiches:

Sprouted Wheat Naan Recipe:

Ingredients:

1/2 cup + 1/4 cup lukewarm water
1 teaspoon active dry or instant yeast
1 teaspoon sugar
4 tablespoons Greek yogurt mixed with 2 tablespoons water
2 tablespoons oil (I used grapeseed oil.)
2 cups (256g) of sprouted wheat flour
1/2 cup all-purpose flour
1 teaspoon baking powder
1 1/2 teaspoons sea salt
Melted butter for brushing, if desired
Sea salt or garlic salt to sprinkle, if desired
Parchment paper for rolling

Method:

In a cup, stir the yeast and sugar into the 1/2 cup lukewarm water. Let the mixture stand for 5 to 10 minutes or until it is foamy. Various flours have different moisture contents, so reserve the 1/4 cup of water, just in case your dough is too dry. In a small bowl, whisk together the oil and yogurt/water mixture. Whisk the two flours, baking powder, and salt together in a large bowl. Make a well in the middle and pour the yeast mixture and milk mixture into the well. Mix until combined. This dough could be pretty sticky, depending on the moisture content of your flours. Knead the dough in the bowl for a couple of minutes. Form it into a ball and flatten it down. Spray the ball with non-stick cooking spray, or rub a little oil onto it. Cover the bowl with plastic wrap or a damp tea towel and place it in a warm spot. Let the dough rise until it is doubled. This should take 1 to 2 hours depending on factors like the age of your yeast and the temperature of your warm spot.

Turn the dough out onto a floured work surface and coat the dough with flour. Knead the dough for a couple of minutes. Divide the dough into equal parts that are shaped like small balls. I divided mine into 11 balls. Let the dough rest for 20-40 minutes. This allows it to be rolled or patted out. If you don't let it rest, it is difficult to roll out, since it tries to spring back into the ball shape! The strands of gluten need to relax.

Shape the dough into flat discs about 4-6 inches round. Do this on a piece of parchment paper. Don't be too concerned about the shape. You may want ovals, but I prefer the round naans. You may use a rolling pin to do this, or you may flatten and pull the dough with your hands. The resulting round or oval needs to be thin like a tortilla. While you are waiting to cook the naans, keep them under a damp towel. You can stack them with their parchment paper, if you stack them, don't put the surfaces of the naans together because they could stick.

Traditional naan is cooked at a high temperature in a tandoor oven. Most home cooks don't have one in their kitchen equipment. Some people cook on a baking stone, cookie sheet, or steel in a hot oven. I use an iron skillet with a small domed metal lid. I cook my naan one at a time and put them in a tortilla keeper, so that they will stay warm. You can also use a basket with a warm towel.

A few notes to help you cook your naan:

*Have a potholder handy; that pan gets hot.
*Make sure that the iron skillet is well-seasoned. Keep a paper towel with oil on it near you. After you cook a few naans, run the oiled towel around in the skillet. Just push it with your spatula.
*Use a timer. I put the naan in the skillet and covered it. Then, I set my stove timer for 55 seconds. At that point, I flipped the naan, recovered it, and set the timer for 55 seconds.
*Heat the skillet until it is blazing hot. Water dripped from your fingers onto the hot pan's surface should form a ball and bounce in the skillet. If it doesn't do this, your skillet is not hot enough. Drop the flattened naan dough from the parchment paper into the skillet. Cover it immediately with the lid. Check after a minute. Bubbles will have formed and the bottom will have dark brown spots; turn the naan over. Cook covered for another minute. Brush with butter or ghee, if desired. You may also want to sprinkle the naans with salt or garlic salt.

Making Sandwiches:

You may prefer a flat, open-face sandwich. Use one of the fillings in the related links to cover the top of the flat sandwich. Garnish your sandwich with chopped fresh herbs, thinly sliced vegetables, or greens. Some greens that you might want to use are baby lettuces, arugula, small chard, kale, or alfalfa sprouts.

You may also bend your naan like a street taco. The garnishes that are listed above will work with this sandwich, too. You could also top the sandwich with avocado slices or guacamole. Whatever you fill the naan with and however you garnish it, I hope that you enjoy your sandwiches. Don't forget to share your creations with us in the BellaOnline Sandwiches Forum.

Related links: The Related Links below this article may be of interest to you.

When I mention stores or products by brand name, these are the ones that I use. I have not received free products from the manufacturers, nor have I been paid to mention the products or stores by name.

NEWSLETTER: I invite you to subscribe to our free weekly newsletter. This gives you all of the updates for the Sandwiches site. Sometimes, this newsletter has information and variations on sandwiches that are not in the articles. Fill in the blank below the article with your email address - which is never passed on beyond this site. We never sell or trade your personal information.




You Should Also Read:
Chopped Salad Recipe
Ham Salad Sandwich Recipe
Mixed Veggie and Fruit Slaw Recipe


Related Articles
Editor's Picks Articles
Top Ten Articles
Previous Features
Site Map





Content copyright © 2019 by Connie Mistler Davidson. All rights reserved.
This content was written by Connie Mistler Davidson. If you wish to use this content in any manner, you need written permission. Contact Connie Mistler Davidson for details.