Avoid These 7 Major First Time Cruise Mistakes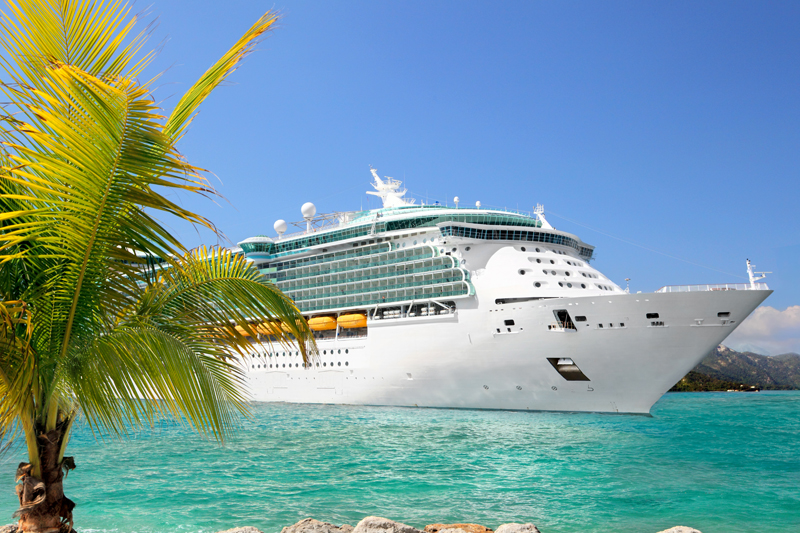 For first-time cruisers, planning a cruise vacation can be a bit overwhelming. Cruise vacations are significantly different than a typical land-based holiday. It's often hard to figure out which ship and stateroom is best, plus there are some additional planning requirements that are critical. It's important to avoid common mistakes that can significantly impact or wreck your cruise experience.

Here are seven of the most common mistakes first-time cruisers make and some tips on how to avoid them:

1. Forgetting To Check On Documentation Early. As soon as you begin thinking about taking a cruise, double check the documents needed for the trip. If you do not have the proper documentation necessary for your cruise, you will be denied boarding. Check directly with the cruise line or your travel agent to see exactly what's required. In addition, check the expiration date on your passport before booking. Many cruise lines now require passports to be valid for at least six months after the time your cruise is over. Certain countries insist on that as well. Some cruise itineraries also require visas which can take time to obtain. If you're traveling with children, there may be additional documents you are required to bring. Single parents or a married parent traveling solo with their children may need a notarized letter from the other parent giving permission for the trip. This requirement may also apply to grandparents traveling without their grandchildren's parents and parents bringing along a child's friend on a cruise.

2. Choosing A Cruise Ship Solely Based On Price. All cruise ships are not created equal, so don't purchase a cruise vacation solely based on price. It's important to understand the ship and its amenities, the types of vacationers it attracts, and the itinerary on which you'll be sailing. Some older ships have few of today's more desirable amenities such as specialty restaurants and exciting waterparks. Many vacationers also like to cruise with individuals that are somewhat like themselves. Certain cruise lines and ships tend to attract lots of families with children, while older guests gravitate towards others. Consider using a travel agent when booking your cruise. A good cruise travel agent understands the differences between cruise lines, specific ships and their amenities, as well as the various itineraries available.

3. Picking The Wrong Stateroom. Choosing a good stateroom can make a big difference in cruise enjoyment, so don't cheap out by selecting a problematic stateroom simply because it's less expensive. Some cruise cabins are almost guaranteed to be noisy. Thoroughly review the deck layouts above and below the cabin you're considering to see what's located over and under your room. Stay away from booking staterooms above or below nightclubs, theaters and show lounges, bars with live music, crew work areas, self service laundries, sports venues, children's program areas, elevators, kitchens, and the main dining rooms and buffet areas. Some frequent cruise guests also shun staterooms right below the ship's pool to avoid the early morning sound of lounge chairs being arranged on deck. If you decide to book a "guarantee" stateroom due to the cheaper price, be aware that you could end up with a cabin in one of the noisy areas mentioned above. For those prone to motion sickness, it's best to book staterooms on a lower floor in the middle section of the ship.

4. Ignoring The Weather - Or The Season. Carefully consider the aspects of cruising that are most important to you. First-timers choosing their cruise primarily on the basis of the ship's itinerary and ports of call should research weather carefully and avoid hurricane season. The same is true for selecting the best week for your cruise. If you want to cruise when there are fewer children onboard, stay away from spring break periods, summer months and holiday seasons. If you're cruising with children, however, those can be the best times to sail.

5. Failing To Arrive A Day Before Sailing. This is good advice for any time of the year, not just during the winter months. Arriving a day early provides cushion time to guard against any weather or mechanical problems that could interfere with your flight. It involves the additional expense of a hotel room, but the peace of mind early arrival brings is often well worth the cost. In addition, early arrival allows time for exploring your embarkation port or nearby locales. If you can't arrive a day before your ship's departure for some reason, it's important to choose the right flights in order to avoid nail-biting stress or possibly even missing your ship. Direct flights can be more expensive, but that's not always the case. Use a good travel agent or book your flights immediately after you purchase your cruise for the best results. If connecting flights are mandatory for your cruise, make sure to allow plenty of time for connections. While a 40-minute connecting time between flights is often considered to be legal by the airlines, it will give you little cushion if there's a weather or mechanical delay. If you're flying to your embarkation port on the same day your cruise departs, it's important to play it safe and allow about two hours or so for connections. This is particularly true when traveling with children, as it often takes a longer time to get from gate to gate.

6. Neglecting Advance Dining And Shore Excursion Planning. Today's cruise ships are similar to small floating towns carrying as many as five thousand people. Typically, guests wish to dine at the same times so it's important to make main dining room arrangements and specialty dining reservations in advance. In addition, popular ship-sponsored tours also often sell out well before departure. Research each of your ports of call before your cruise and review the shore excursions being offered by your cruise line. If there are several that will make or break your cruise experience, book them immediately before boarding your ship.

7. Passing On Vacation Insurance. In most cases, vacation insurance can protect your financial investment against such things as having to cancel your cruise due to illness or a death in your immediate family, trip interruption due to illness, missing the ship due to airline delays, and other factors. It will also cover medical attention should you need it while you are away. Deciding to save money by declining trip insurance could cost you significantly if things go wrong. You should consider purchasing cruise insurance from a third party, since it allows you to wrap in your airfare if you purchased it independently. Read your policy carefully before purchasing and ask questions to make sure you are covered for all contingencies.





Related Articles
Editor's Picks Articles
Top Ten Articles
Previous Features
Site Map





Content copyright © 2023 by Nancy Schretter. All rights reserved.
This content was written by Nancy Schretter. If you wish to use this content in any manner, you need written permission. Contact Nancy Schretter for details.