8 Tips For Booking Independent Shore Excursions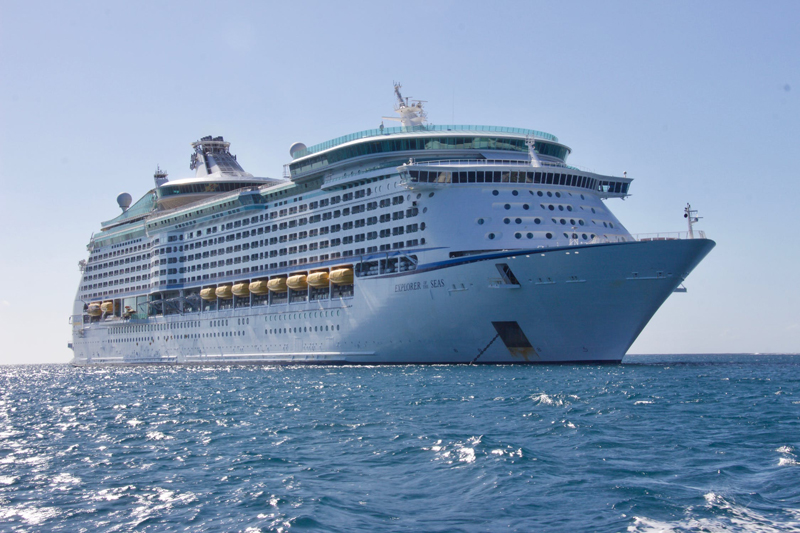 One of the best parts of the cruise experience is exploring exciting ports of call. While many cruise guests choose to take shore excursions offered through their ship, others prefer to travel independently and go on their own or with a small group. There can be a number of advantages in doing this as long as you're aware of the trade-offs.

Purchasing shore excursions through the ship makes things easy. Cruise lines take care of the planning and logistical arrangements. They vet their shore excursion suppliers for quality, safety and reliability. They stand behind their suppliers and make sure that they're licensed and bonded. In addition, cruise lines let guests know that if one of the ship's shore excursions is late in returning for any reason, the vessel will not leave without them. That can be very reassuring, particularly for first time cruisers.

At the same time, however, independent shore excursions can often be a great choice for cruise vacationers – particularly in certain ports of call. The small tour group size can make the experience more personalized. Customized itineraries catering to individual interests are also possible. There can be substantial cost savings over cruise line prices as well.

If you're considering booking an independent shore excursion for your next cruise, here are eight great tips:

1. Know Your Destination. It's important to thoroughly research each of your ports of call if you're planning to take an independent shore excursion. Do your homework in advance to identify appealing things to do and get the most out of your port experience. Check out destination websites, cruise line shore excursion listings, independent tour operator websites, guide books, tourism board sites and other sources of information. TripAdvisor and message boards on CruiseCritic.com can also be helpful. CruiseCritic's message boards contain Roll Calls for specific sailings. Sometimes that can be a good way to find interesting independent shore excursion options, too. Your favorite travel agent can provide excellent insights as well.

2. Determine Whether Booking Independently Makes Sense. Booking your excursion through the cruise line guarantees that the ship will wait for your return. If the place you want to see or activity you want to pursue is a significant distance from your port, it may be best to book through your cruise line to avoid time constraints and distance concerns. Long tours that involve over an hour's transportation by bus, taxi or boat may not be worth the risk. Sometimes, the convenience and guarantee of booking through the cruise line is worth the extra cost.

3. Research Potential Tour Operators. Once you have a good idea of what you want to do in port, look for reputable tour operators and guides offering shore excursions that match your interests. Your travel agent may be able to help with researching and booking independent shore excursions, too. Seek out information on tour operator safety, reliability, honesty and guest satisfaction. Send inquiries to each potential tour operator asking about their shore excursion offerings, availability, itineraries and pricing. Ask about their guarantees as well. Some independent tour operators provide guarantees to cruise passengers reassuring them that that they will not miss their ship if they're on one of their tours. Furthermore, these tour operators state that if any of their guests miss their ship, they'll pay to get them to their ship's next port of call.

4. Confirm All Excursion Details In Advance. Once you begin receiving responses from independent tour operators, read them over carefully to understand the specifics of each tour and what is included. Write back to your top choices to confirm the length of tour, the price, a complete itinerary of what you will be seeing and doing, your meeting point, the pick-up and drop off time, transportation arrangements including type of vehicle to be used, the amount of time spent driving and at specific sites, the level of activity involved, any necessary certifications, and whether you will be accompanied by licensed guide. Make sure you understand any specific tour exclusions, such as lunch, entrance fees, equipment, lounge chairs at the beach, gratuities and other items. If you're going as part of a group and differing per person fees are stated based on the number of persons, confirm the minimum number needed to get your desired rate.

5. Understand Payment Arrangements. Compare the pricing offered by several tour operators. Make sure to clarify what is included, whether credit cards can be used, and when the full amount for the tour needs to be paid. If payment must be made in cash, determine whether U.S dollars or some other currency is to be used. In addition, if discounts are mentioned make sure to reconfirm those in writing before booking. If a deposit or full payment is required, ask about the tour operator's cancellation policies. This is important, particularly if you are not able to sail for any reason or if your cruise ship does not make it to the port of call as planned. Most independent tour operators will refund payments if a ship has to skip their port of call, but that is not true for all guides and operators. On the day of the tour, also make sure to bring cash with you in local currency in case it is needed.

6. Build In Extra Time. When taking independent shore excursions, be ready to disembark as early as possible to make the most of your time in port. In addition, research whether your ports require tenders in advance and find out what the ship's procedures will be for assigning tender numbers. Make sure to allow extra time for tenders if your ports require them.

7. Bring Cash Along. While many taxis and small businesses take credit cards these days, that's not always the case in ports of call around the world. You may find that you need to pay in cash for things like taxis, meals and refreshments, souvenirs and tips. Research in advance to find out whether you can use U.S. dollars in your ports of call or whether other types of currency are needed.

8. Return Well Before Departure Time. Concerns about getting back to the ship on time is one of the key reasons why some cruise guests insist on taking shore excursions sold by the ship. Fears about missing the ship are understandable, but they can be managed with proper preparation. Tell your tour operator what time you want to be back on board and build in extra time. Some cruise passengers "fudge" the ships departure time when informing tour operators. In truth, however, most good tour operators know when each ship arrives and departs and build in extra time to allow for potential heavy traffic, accidents, or other unexpected delays and events. Be sure you know your ship's correct departure time and ensure that your watch is set to match ship's time. When packing for your shore excursion, bring along the ship's local port authority emergency contact information that is provided in the ship's daily newsletter for each port of call. Bring a copy of your passport as well. If any issues occur, call the local port authority contact immediately and they can help you get in touch with your ship.




Related Articles
Editor's Picks Articles
Top Ten Articles
Previous Features
Site Map





Content copyright © 2023 by Nancy Schretter. All rights reserved.
This content was written by Nancy Schretter. If you wish to use this content in any manner, you need written permission. Contact Nancy Schretter for details.