7 Best Grand Turk Shore Excursions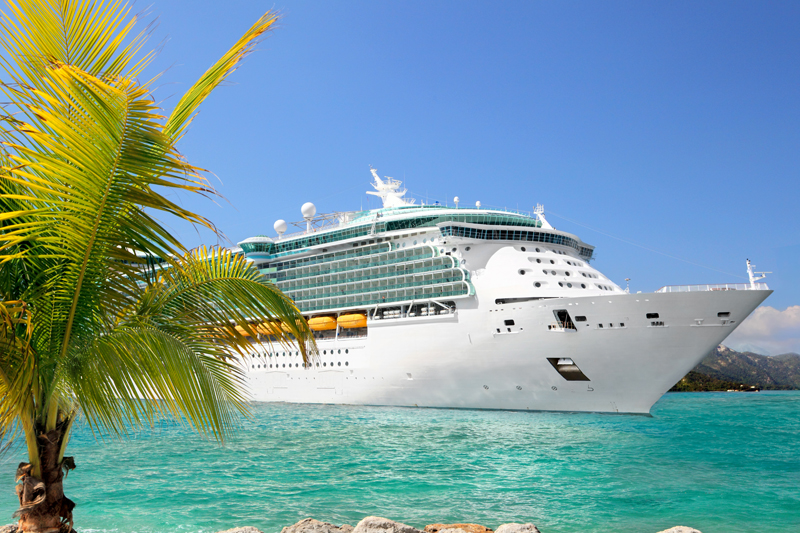 Cruise passengers stopping in Grand Turk often fall in love with this beautiful destination. Although this unspoiled isle is inhabited, Grand Turk has the same laid-back vibe as the cruise lines' private islands. That's one of the many reasons why cruise passengers have ranked it as one of their top ports on Eastern Caribbean cruise itineraries.

Ships dock at the Grand Turk Cruise Center located next to a picture-perfect long white sand beach. Many cruise guests will spend the entire day in this general area, relaxing on the beach and playing in the clear turquoise waters. Others may do some shopping in the Cruise Center's stores located right by the pier. Those who venture further will find that Grand Turk offers a number of exciting experiences and appealing attractions.

Here are seven popular things to do during your port day in Grand Turk:

1. Enjoy the Water Sports. Grand Turk offers a wide array of boating opportunities. Catamaran cruises are a relaxing way for vacationers to unwind and get a close-up view of Grand Turk's extensive reef system and amazing marine life. Ship tours and other operators take guests out to various great snorkeling spots around Grand Turk. Here, you'll have the opportunity to snorkel alongside brightly colored tropical fish or simply laze on the deck soaking up the sun. Some excursions also take guests to a deserted beach or to Governor's Beach, a site within Columbus Landfall Marine National Park, to relax on the white sands before returning back to the pier. Other boating options include kayaking adventures, half-day sport fishing charters and trips to observe Atlantic humpback whales on their migration path to the Dominican Republic's Silver Banks.

2. Chill Out at a Beach Bar. Jimmy Buffett's Margaritaville is a popular place for cruise passengers to spend their day. It's situated less than a minute's walk from the cruise ship pier. This popular beach bar has one of the Caribbean's biggest pools as well as a 16,000 square-foot restaurant and merchandise trading post. Jack's Shack is another great beach bar and restaurant on Grand Turk. It's located a short walk down the beach from the pier, so it's far enough away from the crowds to chill out and find peace in paradise. Just turn to the left when leaving the pier, walk by Margaritavilla and keep on going. The food and drinks here are great and there's free Wi-Fi here as well. Jack's Shack's beach dogs are another big draw. Keep a special eye out for golden-haired Topher – he loves to play with guests and swim with them in the water. You'll find plenty of YouTube videos of him doing just that.

3. Saddle Up and Swim. Horseback riding along the beach and into the water has been featured in several Caribbean destination ads. On Grand Turk, cruise passengers have the chance to turn this dream into reality. The tour takes cruise guests for a ride along one of Grand Turk's beaches. After completing the ride, the horses come to an area where guests can go on an exhilarating horseback ride in the sea. On the return trip, participants sometimes see some of the island's endangered pink flamingos. This is a unique and exciting experience, one that's seldom found outside of Caribbean cruise itineraries. Guests must be at least 6 years of age and weigh 250 pounds or less.

4. See What's Under the Sea. Grand Turk is home to the third largest barrier reef in the world. It's not surprising, then, that diving and snorkeling are the most popular activities here. Snuba and semi-sub exploration opportunities are available as well. Grand Turk is a diver's paradise with multiple sites to explore. Scuba divers are likely to see a wide variety of tropical fish, stingrays and turtles – as well as colorful coral and sponges. Divers must have a valid C-Card and be at least 12 years of age. Many operators also require participants to show proof of a dive within the last two years. Snorkelers can choose from a wide variety of excursion choices including catamaran sail and snorkeling cruises, power boat and snorkeling combos, power snorkeling using underwater propulsion units and more. Common snorkeling and diving sites include Columbus Landfall Marine National Park, Grand Turk Wall, Round Cay and Horseshoe Reef.

5. Take An Island Safari Adventure. Exploring Grand Turk by Electric Hummer, Segway, ATV or dirt buggy is a fun way to spend your day in this beautiful port of call. Guests get off the beaten path and venture around the island, taking in views of Gibbs Cay, Grand Turk Lighthouse, and more. These group excursions often journey to magnificent viewpoints and the island's large salt ponds where you might catch a glimpse of a pink flamingo or two.

6. Soak Up the History.If you'd like to learn more about the history of the area, stroll through Cockburn Town to admire its colorful 18th and 19th century buildings and architecture. There's a monument to Columbus in the town's plaza. It is claimed that the explorer landed here in 1492 while on his famed voyage. While you're there, stop in at the Turks & Caicos National Museum to learn more about the islands' history and make sure to check out the museum's John Glenn exhibit. Glenn's spacecraft splashed down in the waters off of Grand Turk in 1962. The Grand Turk Cruise Center contains an excellent exhibit on this topic as well. History-focused group shore excursions typically visit the sites mentioned above as well as the Grand Turk Lighthouse, Her Royal Majesty's Prison, the historic Anglican Church, Governor's Beach, and the island's salt ponds.

7. Play With the Rays. Cruise passengers have the opportunity to get up close with wild Atlantic Stingrays while visiting Grand Turk. Most of the excursions combine snorkeling around one or more of Grand Turk's beautiful reefs with a visit to the stingray's playground area at Gibbs Cay. During the stingray encounter in the shallow clear water, guests have the opportunity to be in very close proximity to the rays. Children must be at least 5 years of age to participate in this shore excursion.







Related Articles
Editor's Picks Articles
Top Ten Articles
Previous Features
Site Map





Content copyright © 2022 by Nancy Schretter. All rights reserved.
This content was written by Nancy Schretter. If you wish to use this content in any manner, you need written permission. Contact Nancy Schretter for details.