Fantastic Beasts And Where To Find Them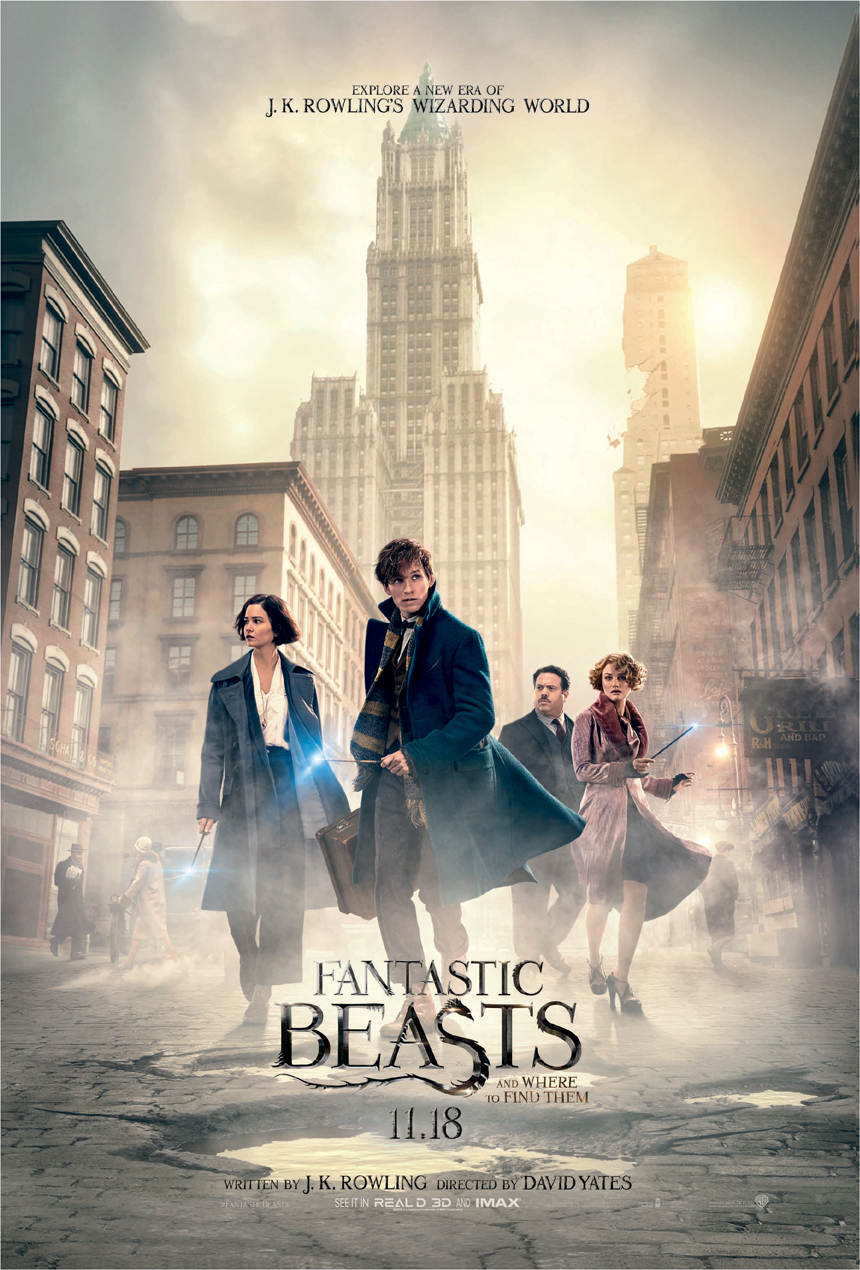 It's 1920s New York, and the young wizard, Newt Scamander, has just arrived from England with his mysteriously worn suitcase is tow. Unbeknownst to most of those around him, the suitcase carries rare and unique magical creatures that soon escape into the city. However, it doesn't go unseen by former Auror, Tina Goldstein, who takes Newt in to New York's magical officials, only to realize his suitcase has been mistakenly picked up by a No-Maj (non-magical folk), Jacob Kowalski. But the escaped creatures are the least of their concerns when they soon realize a more dangerous magical force has descended upon the city. Here are a few movie mistakes to look for while watching "Fantastic Beasts and Where To Find Them".

∙ Jacob Kowalski is at the bank, trying to get a loan to open a bakery. When he opens the suitcase carrying the desserts, the close-up view shows them settled neatly in, flat in the case. Jacob reaches into the suitcase when he says "You gotta try the paczkis, okay", and the dessert in the back right section is sticking up. Other items have been moved he says "Collateral". The baked items in the front right are moved down again when Jacob says, "they're nothing line what I can do".

∙ Jacob follows Newt inside the suitcase. Once Jacob is inside, the overhead view, when Newt says, "Will you sit down", shows him (Newt) wearing his long, blue coat. He walks toward Jacob in the next close-up and the coat is gone. He's now wearing just his brown vest, white shirt and black tie. A few moments later, when he hands Jacob the pail, Newt's vest is gone his tie is undone. Newt is wearing his vest again when he's outside.

∙ Graves is talking to Credence. In the close-up, when Credence says, "Help me", Graves' left hand is on the back of Credence's head. The scene cuts to a different angle when Credence says, "Help me" again and Graves moves his left hand to just above Credence's forehead. It cuts back to the original view when Graves says, "Didn't you tell me you had another sister?" and his left hand is once again on the back of Credence's head.

"Fantastic Beasts and Where To Find Them" (2016) was written by J.K. Rowling and stars Eddie Redmayne, Colin Farrell, Katherine Waterstone, Samantha Morton, Dan Fogler, Ezra Miller, Faith Wood-Blagrove, Jenn Murray, Jon Voight, Carmen Ejogo and Johnny Depp. It runs 133 minutes and is rated PG-13 for some fantasy action violence.

Get your copy of "Fantastic Beasts and Where To Find Them" here:





Related Articles
Editor's Picks Articles
Top Ten Articles
Previous Features
Site Map



Follow @IGMovieMistakes
Tweet



Content copyright © 2022 by Isla Grey. All rights reserved.
This content was written by Isla Grey. If you wish to use this content in any manner, you need written permission. Contact Isla Grey for details.