Fried Riced Cauliflower for ADD Nutrition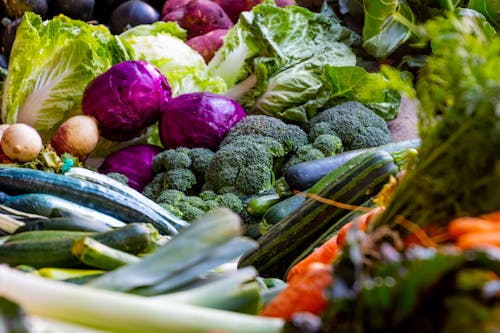 If your family loves fried rice, let me introduce you to a healthier, lower carb version. Replace the rice with riced cauliflower. This dish is delicious, nutritious, and wildly satisfying. It is full of veggies and vitamins. Optimum nutrition means better brain chemistry, that can help alleviate the negative symptoms of Attention Deficit Disorder.

Fried Riced Cauliflower takes about half an hour to prepare. This recipe makes 4-6 side dishes or 2-3 main dish servings. There are so many veggie and protein variations that you can use to customize this recipe for your family. Here are a few suggestions.

Cooked Protein- egg, ham pieces, chicken, bacon bits, soy crumbles or Quorn cutlets (marinate in teriyaki sauce), beef, tiny shrimp, fish, sashimi.

Veggies, herbs, and spices-garlic, fresh ginger, chopped cilantro, onions, celery, carrot, broccoli, squash, bean sprouts, mushrooms, water chestnuts, tiny corn, bamboo, chives, asparagus, frozen mixed vegetables.

Fried Riced Cauliflower Recipe

Ingredients:

2-3 tablespoons of vegetable oil
1/2 inch fresh ginger, thinly sliced
4 cloves of garlic, thinly sliced
1/2 cup coarsely chopped onion
1/2 cup coarsely chopped celery
1/2 cup coarsely chopped mushrooms
1/2 cup bean sprouts
12-16 ounce package of riced cauliflower (I love ALDI's brand! It has a lovely texture for this recipe.)
1 egg, beaten
1/2 cup of your favorite cooked protein-chop to the same size of the veggies; I used tiny, cooked shrimp.
2 tablespoons of real bacon bits
Soy sauce or teriyaki sauce, as desired

Method:

In a Dutch oven, add the oil and heat it using high heat. Add the garlic and ginger, then stir the pieces around. Add the onions, celery, mushrooms, and bean sprouts and stir fry on high for about 2 minutes, then add the mixed vegetables and cook another 2 minutes, stirring often. Place the frozen riced cauliflower in the microwave and heat for a minute on high. Break the clumps apart while the cauliflower is in the bag. Open the cauliflower bag and dump it into the pan with the stir fried veggies. Stir in soy sauce or teriyaki sauce, as desired. Stir fry for another 2 minutes.

Push the veggies to one side and on the empty side of the pan, add the egg. Stir the egg and chop it up as it cooks. Stir the veggies and cooked egg bits together. Add the shrimp and bacon bits. Adjust the seasonings, if needed.

Turn the heat off and cover the pan. Leave the pan covered for 5-10 minutes, depending on how crunchy you want your veggies. You will learn what your family likes and can adjust your cooking times and ingredients accordingly.


This recipe is different every time that I make it. That's because I make this to use up bits and pieces of veggies in a healthy way. I do have a few things that I almost always do. I use fresh celery, onion, garlic, and ginger, when they are available and I have time for chopping. I use four cups of vegetables that I stir fry. If I am too busy to chop them, I can use a frozen seasoning blend with onions, celery, and peppers, but it doesn't have the same crunchy texture.

While anecdotes lauding one diet or another abound in the world of Attention Deficit Disorder, there is not a lot of scholarly research. A 2017 journal article telling about a small European study of 384 adolescents discussed healthier dietary patterns. They found that these healthier diets are associated with better attention capacity in adolescence. Better attention capacity helps these young people develop better executive functions. Until there are more studies "investigating a causal relationship between diet quality and attention" we should err on the side of giving our family members with Attention Deficit Disorder the best possible nutrition. This Fried Riced Cauliflower recipe can help with that.

Resource: Br J Nutr. 2017 Jun;117(11):1587-1595. doi: 10.1017/S0007114517001441. Epub 2017 Jun 30.

Diet quality and attention capacity in European adolescents: the Healthy Lifestyle in Europe by Nutrition in Adolescence (HELENA) study.

Henriksson P1, Cuenca-Garcia M2, Labayen I3, Esteban-Cornejo I1, Henriksson H1, Kersting M4, Vanhelst J5, Widhalm K6, Gottrand F5, Moreno LA7, Ortega FB1.
https://www.ncbi.nlm.nih.gov/pubmed/28662732


Related links: The Related Links below this article may be of interest to you. These articles on this site are provided for information and are not written by a medical expert. There is no actual or implied endorsement of the BellaOnline article from any professional or organization that is referenced in these articles.

There are times when I recommend an item related to my article and add an Amazon link, so that you can check it out. I am an Amazon Associate, and when you purchase an item after clicking on my link, I do make a commission for purchases made through that link.

NEWSLETTER: I invite you to subscribe to our free weekly newsletter. This gives you all of the updates to the ADD site. Fill in the blank below the article with your email address - which is never passed on beyond this site. We never sell or trade your personal information.



You Should Also Read:
Better Nutrition Helps ADD
Gingerbread Muffins for ADD Nutrition


Related Articles
Editor's Picks Articles
Top Ten Articles
Previous Features
Site Map





Content copyright © 2022 by Connie Mistler Davidson. All rights reserved.
This content was written by Connie Mistler Davidson. If you wish to use this content in any manner, you need written permission. Contact Connie Mistler Davidson for details.