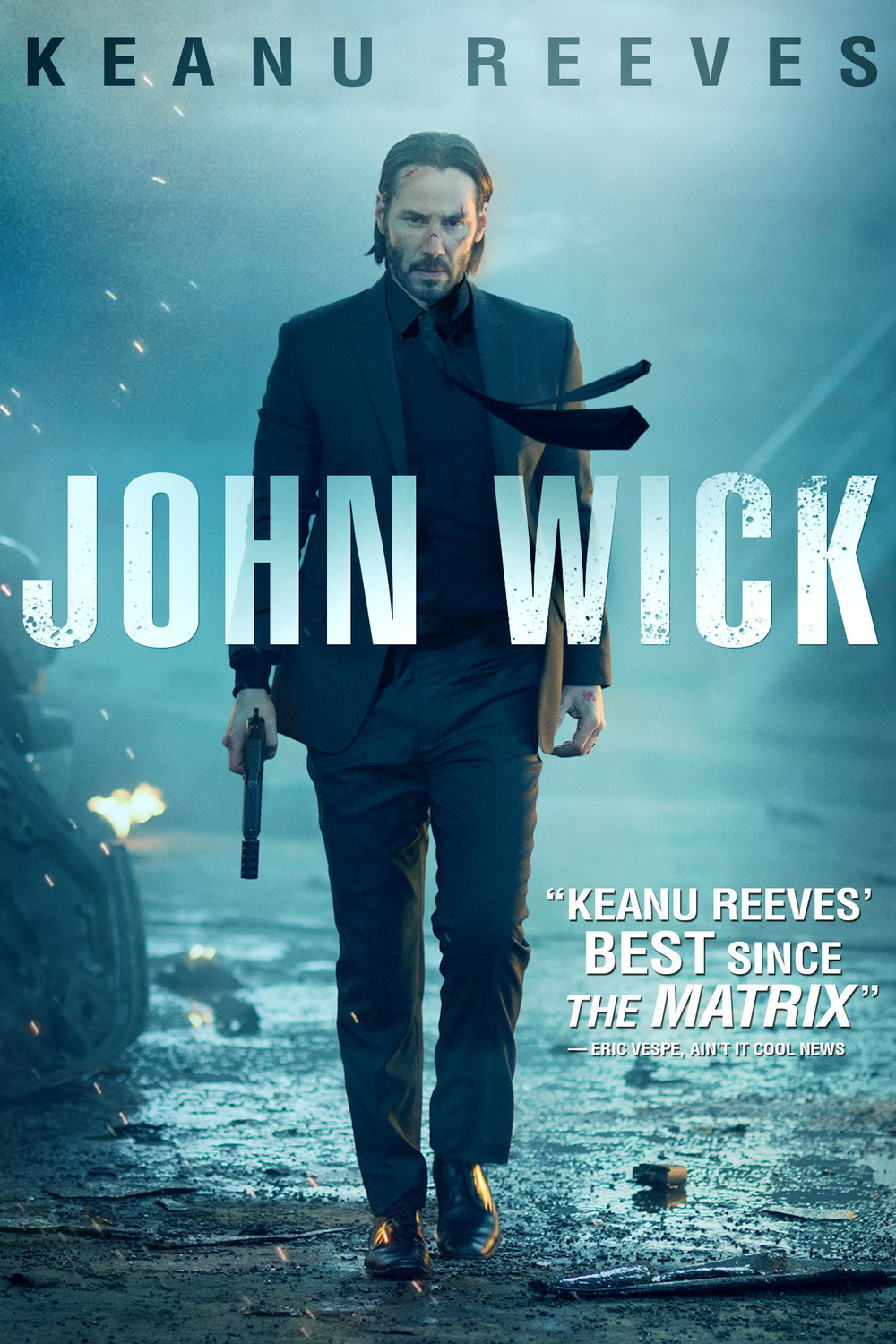 John Wick is a former assassin who has retired, married the love of his life and settled down. Tragedy strikes when his wife, Helen, dies. Devastated, John's grief is made a little easier but the one final gift his wife left him—a beagle puppy named Daisy. Three thugs, including Iosef, the son of John's former boss, take a liking to John's 1969 Mustang and break into his home, leaving him beaten, his car stolen and his dog dead. John, now fueled by revenge, steps back into the life he left behind with fatal consequences. Here are a few movie mistakes to look for while watching "John Wick".

· John sets his wife's bracelet down on the nightstand next to their bed. The close-up of the bracelet shows the digital clock on the stand changes from 8 to 10.

· Aurelio is arguing with Iosef and his thugs when they arrive at his garage with John's stolen car. As Aurelio walks toward them, there is a car behind him with its hood open and a light attached to the top. Iosef makes the "we own you" remark and Aurelio turns back toward him. The car's hood is still open, but the light is gone.

· John is resting on the bed at the Continental while Marcus has him in his gunsights. Marcus sees Ms. Perkin' reflection coming into the room and shoots the pillow John is resting on to warn him. The bullet hole is on the pillow, to the right of John's head. John roles off the bed and sees Ms. Perkins. He roles across the bed again as she's firing, and the pillow is shown intact…no bullet holes.

· John has Ms. Perkins in the Continental's hallway. In the view of the two, John's hand covers her chin with his fingers on her face. In the close-ups of only her, John's hand is farther down, under her chin.

· CAUTION: May Contain Spoilers! Viggo falls after John stabs him. In the overhead view, Viggo is shown a couple feet in front of the white circular life preserver hanging on the railing. There is nothing directly behind him. It cuts to a closer view and Viggo is against a wooden crate, a several feet beyond the life preserver.

"John Wick" (2014) stars Keanu Reeves, Michael Nyqvist, Alfie Allen, Willem Dafoe, Adrianne Palicki, Bridget Moynahan, John Leguizamo, Ian McShane and Dean Winters. It runs 101 minutes and is rated R for strong and bloody violence throughout, language and brief drug use.


Get your copy of "John Wick" here:



Related Articles
Editor's Picks Articles
Top Ten Articles
Previous Features
Site Map



Follow @IGMovieMistakes
Tweet



Content copyright © 2023 by Isla Grey. All rights reserved.
This content was written by Isla Grey. If you wish to use this content in any manner, you need written permission. Contact Isla Grey for details.