Five Key Tips For Buying Travel Insurance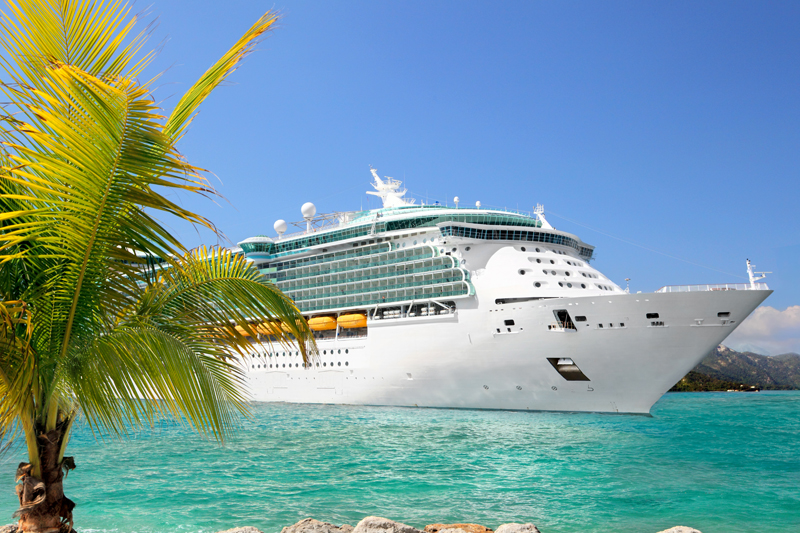 Trip insurance can help give vacationers more control over their travel plans, providing valuable peace of mind as situations change. Travel insurance can also help alleviate some of the financial risks of travel including unexpected illnesses, cancelled flights, missed connections, lost luggage, severe weather, airline and tour company bankruptcies, medical expenses resulting from accidents, and more. While purchasers buy travel insurance hoping they'll never use it, they're very relieved to have it when needed.

Here are five important tips for purchasing travel insurance for your next cruise vacation or trip:

1. Purchase Travel Insurance Promptly. Purchasing travel insurance within 15 days of your first vacation payment can provide additional coverage for pre-existing conditions and other benefits. Prompt purchase also provides full cancellation benefits in case anything comes up after your first payment has been made. Carefully understanding the potential benefits provided by your travel insurance policy is key. The most complete trip insurance coverage is available under "Cancel for Any Reason" policies. These policies provide varying amounts of money back, up to as much as 75% of your trip cost, if you decide to change your plans two to three days before departure. "Cancel for Any Reason" policies are significantly more expensive, but they can sometimes be worth the cost. Here again, the timing of purchase is important. This type of insurance rider must be purchased within 21 days of your first payment and typically cannot be added to an existing trip insurance policy at a later date. Check with trip insurance companies carefully to understand the rules and what percentage of your vacation costs will be covered if you purchase this type of policy.

2. Shop Around. Travel insurance plans and costs vary significantly, so it's important to check out different options and carefully compare them with your specific needs. Look at leading travel insurer websites such as Travel Guard, Allianz and others. Trip insurance plans from a wide variety of companies can also be compared on sites such as InsureMyTrip.com, TravelInsurance.com and SquareMouth.com.

3. Understand What's Covered. When purchasing travel insurance, it's extremely important to understand exactly what is covered and under what specific circumstances. Travel insurance policies can be confusing. Read the entire policy carefully and talk with an agent before purchasing. If you have questions about what is covered, call the travel insurance issuer directly and review policy inclusions and exclusions with them. This is particularly critical for activities that you may be engaging in on your trip such as scuba diving, glacier hiking, whitewater rafting, and other activities that may be categorized as "extreme sports." SquareMouth.com has a convenient form that will help travel insurance shoppers identify plans that will provide coverage for sports and adventure activities. Trip insurance plans from a wide variety of companies can be compared on sites such as InsureMyTrip.com and SquareMouth.com.

Travel insurance generally does not cover trip cancellations due to worries about health or political scares, rain in the weather forecast, or concerns that cruise itineraries might change. Travel insurance companies tend to view those cancellations as a matter of traveler choice rather than necessity and would only be covered by Cancel For Any Reason policies. In order to have a valid claim, the reason for trip interruption or cancellation must be a covered reason that is clearly stated in the purchased insurance policy. Normal travel insurance policies may not cover events such as demonstrations and civil strife. They also tend not to cover issues such as virus outbreaks or health scares as well.

4. Make Sure Your Entire Trip Is Included. Travel insurance can be purchased independently or as part of a travel or cruise package. If you're purchasing travel insurance as part of your cruise package or land vacation, make sure that the insurance covers your flights and all transportation to/from your point of departure as well. If you're making all of your travel arrangements through a travel agent, your agent should be able to wrap the entire purchase into your coverage. This may not be the case if you are purchasing your airline tickets separately. In that case, you may be better off buying your travel insurance independently so that it will include your flights.

5. Buy Travel Insurance Before Bad Weather Strikes. When hurricanes and other weather hazards develop, travelers often start thinking about changing their travel plans. Those who have purchased travel insurance may be protected, depending upon the specific types of coverage offered by their policies. Travel insurance does not cover hazards that have already been predicted. It only protects against "unforeseen" circumstances. Once a hurricane or severe storm develops, it is no longer unforeseen. Therefore, new travel insurance offering hurricane protection coverage cannot be purchased at that time. It's important to note that not all travel insurance policies protect against hurricanes, tropical storms, snow storms and other weather issues. Research several policies and check carefully to see what is included if a hurricane or severe weather situation develops.






Related Articles
Editor's Picks Articles
Top Ten Articles
Previous Features
Site Map





Content copyright © 2022 by Nancy Schretter. All rights reserved.
This content was written by Nancy Schretter. If you wish to use this content in any manner, you need written permission. Contact Nancy Schretter for details.