7 Top Things To Do In Quebec City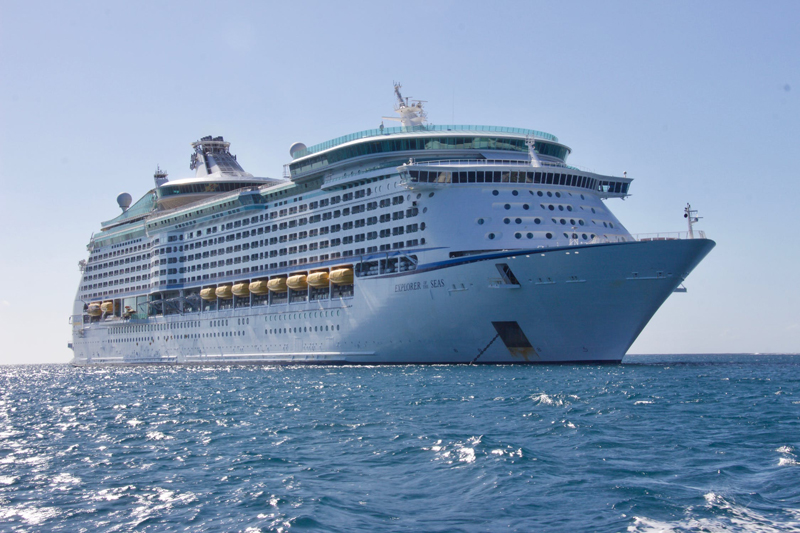 Quebec is a favorite destination for cruise guests on Canada/New England cruises. Many cruise lines stop in Quebec City from late April through October. Some cruise itineraries even include an overnight stay to give passengers more time to explore the region.

If you're sailing on a Canada/New England cruise that visits Quebec City, plan to spend several days pre- or post-cruise exploring the city and the surrounding area. There's so much to see and do in this charming port of call. One night simply isn't enough to fully enjoy all that Quebec City has to offer.

Here are seven of the many fun things to see and experience when visiting Quebec City:

1. Old Québec. Founded well over 400 years ago, the walled city of Vieux Québec (Old Québec) is impeccably preserved. In fact, the city's historic area has been designated as a UNESCO World Heritage Site. As the only fortified city in North America north of Mexico with over two miles of walls and fortifications, Old Québec is fun to explore. Here you'll find the much-photographed Fairmont Le Chateau Frontenac hotel, the Place Royal area with its many boutiques, talented artists on Rue du Tresor, the Citadel and the Notre-Dame-de-Québec Basilica, outdoor cafes bedecked with flowers, and a wide array of restaurants and shops in the Quartier Petit-Champlain. Grab a detailed map and take some time to explore – it's easy to fall in love with this magical city. Enjoying high tea at the five-star Fairmont Le Chateau Frontenac is a popular experience. Take the short ferry ride across the St. Lawrence River from Old Québec to Levis to get some of the best views of Old Québec and the stunning Chateau Frontenac.

2. Plains of Abraham. The Plains of Abraham are part of Quebec's Battlefields Park. Now one of the world's largest city parks, the Plains of Abraham is the site of the historic 1759 battle between troops commanded by the French General Montcalm and the English General Wolfe. While many vacationers plan to stop at this 267-acre park because of its historic significance, the Plains of Abraham provide a wonderful spot for hiking, biking and roller blading. Take time to enjoy the riverfront views and make sure to visit the Joan of Arc garden, where hundreds of varieties of flowering plants and shrubs bloom during the summertime. There's also a children's playground with a small pool here as well.

3. Montmorency Falls. Located just a few miles from Quebec City, massive Montmorency Falls tower almost one hundred feet higher than Niagara Falls. The best place to see the 272-foot falls is the Parc de la Chute-Montmorency. The park has many trails for walking, hiking, biking, and observing the spectacular falls. Several playgrounds are available, too. Photographers will enjoy walking across the suspension bridge to look down over the thundering falls and taking the aerial tram for a superb view. Adventure-lovers can get an adrenaline rush on the double zip line at Montmorency Falls, stretching nearly 1,000 feet across the falls. Cruise lines and tour operators offer shore excursions to Montmorency Falls for those without access to a car. Montmorency Falls is often combined with a visit to the Basilica of Sainte-Anne-de-Beaupré as well. The world-famous basilica is stunning, with over 240 stained-glass windows and a breathtaking vaulted ceiling.

4. Street Performers & Festivals. Vacationers strolling through Old Québec may be lucky enough to see some of the city's skilled street performers, particularly when walking along the Terrasse Dufferin during the summer months. They put on an incredible show, so stop and watch for a while. You may see acrobats, musicians, portrait painters and artists, jugglers, and other performers. The quality and strength of Quebec's street performers comes as no surprise - Cirque du Soleil got its start touring in Quebec. Cirque du Soleil-type performance troupes sometimes put on free shows in Quebec City during the summer months. Quebec also offers a myriad of festivals as well, including the Quebec Summer Festival (Festival d'été de Québec), the Quebec Fireworks Festival (Grands Feux Loto-Québec) and many others.

5. Vieux-Port de Québec. The Port of Quebec is the oldest port in Canada. This lovely area of Quebec City is very convenient for cruise passengers to explore. Visit the Aquarium du Québec, home to over 10,000 marine animals, and sample artisanal foods at the Marche du Vieux Port public farmers' market. Here you'll find a wide variety of local products including maple syrups and candies, cheeses, fruits and vegetables, spruce beer, jams and jellies, ice ciders, sweets and more. Cruise guests also enjoy strolling along the promenade for a magnificent view of the St. Lawrence River.

6. Unique Museums and Cultural Centers. Cruise passengers can explore a number of interesting historic sites in Quebec City, including some unique cultural attractions. The Morrin Centre is a fascinating English-language library with a historic past. The building served as an 18th century military prison and a civilian prison in the 19th century, and then was transformed into Quebec City's first English-language college. On immersive guided tours of the Morrin Centre, visitors can learn about Quebec City's history, see old jail cells, and explore the lovely Victorian library. Other interesting museums and cultural centers include Quebec's Musée de la Civilization, the Musée National des Beaux-Arts du Québec, and the city's Maison de la Littérature.

7. Fantastic Foodie Finds. Quebec City is home to an amazing food scene. If you're someone who enjoys sampling delicious food, consider taking a food tour while in Quebec. The Old Quebec Food Tour and the St-Roch Quebec Food & Craft Beer Tour are both excellent. Quebec City is known for its outstanding microbreweries as well. If you're a food lover or are planning to spend several days in the region, make sure to visit the nearby Île d'Orléans. The island is home to many wineries, including the Vignoble Isle de Bacchus vineyards. Head to Cidrerie Verger Bilodeau for delicious ice cider and other products including homemade jellies, apple butter, and syrups. Some of the island's sweetest treats are found at Chocolaterie de l'Île d'Orléans – certainly an outstanding place to stop for ice cream and other desserts.






Related Articles
Editor's Picks Articles
Top Ten Articles
Previous Features
Site Map





Content copyright © 2023 by Nancy Schretter. All rights reserved.
This content was written by Nancy Schretter. If you wish to use this content in any manner, you need written permission. Contact Nancy Schretter for details.