Save On Last Minute Summer Cruise Vacations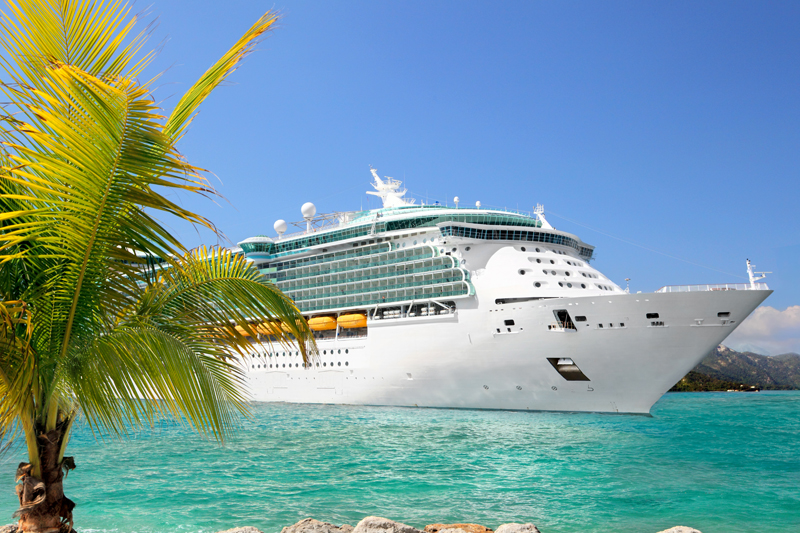 It's not too late to start planning your summer vacation. If you haven't booked your summer getaway yet, you're not alone. According to a recent survey, more than 20% of Americans have waited until the last minute to decide on their summer vacation plans. The good news is there are plenty of cruises that will get you to some of the world's most beautiful beaches and breathtaking spots, often at significantly reduced prices. In a number of cases, fares on last minute summer cruises are discounted by as much as 80% or more.

Cruises are a great last minute vacation choice, as there's relatively little planning involved. All you have to do is show up and enjoy your trip. While summer cruises are experiencing high demand this year, booking at the last minute can yield some excellent cruise vacation bargains. It's important to carefully research your options, be flexible, and know where to look.

Here are seven tips to help you find some great last minute summer cruise vacation deals:

1. Comparison Shop Online. Check the lowest available rate ranges for your dates of travel. Good places to start can be VacationsToGo.com, Cruise.com, Expedia.com, Priceline.com, Travelzoo.com, GoLastMinute.com and other sites. VacationsToGo's display makes it easy to spot great cruise deals and deep last minute discounts. Some sites may quote prices without port charges, taxes and fees, fuel surcharges and other costs, so make sure to completely price out any purchase before comparing prices. In addition, sign up for the cruise lines' email newsletters and follow them on social media for special package offers and deal alerts. Many cruise lines including Carnival, Royal Caribbean, Norwegian Cruise Line and MSC Cruises send out email blasts with last minute deals.

2. Check With A Travel Agent. Great cruise travel agents have access to deals and promotions that may not be available to the public and can save you time as well as money. Travel agents can also be excellent sources of information when comparing cruise lines and ships. Look for an agent with membership in American Society of Travel Agents (ASTA) and/or Cruise Lines International Association (CLIA). In addition, if you are set on a specific cruise line, look for an agent that has preferred status with that line. You might receive a higher discount on your cruise. It's possible that travel agents that are part of major networks like Cruise Planners and Avoya Travel might be able to offer better last minute rates that can't be published, so pick up the phone and call. Another good option is CruiseCompete.com. This free service allows vacationers to anonymously request competitive cruise quotes. All customer account information stays private and anonymous, so none of the cruise agencies can contact you directly and there's no obligation to purchase. It's up to you to contact agents if you are interested in their bid. A good cruise travel agent understands the differences between cruise lines, specific ships and their amenities, as well as the various itineraries available. He or she will help select the ship, itinerary and stateroom that's best suited for your needs and interests. In addition, travel agents can also provide valuable assistance if something goes wrong on your trip.

3. Uncover Additional Money-Saving Discounts. Shop for last-minute deals, special packages, group rates and other offers when buying your cruise. Look for kids sail free promotions, which are often offered during the summer months. On MSC Cruises, kids 11 and under generally cruise free on many voyages if they are sharing a stateroom with two adults. Other cruise discounts are often available such as military discounts, senior discounts, past guest discounts, firefighter and EMT discounts, state or regional residency offers, and Interline fares. A good travel agent can alert you to applicable discounts, too. Some travel agencies, online sites and travel vendors like Costco may offer cruise deals as well.

4. Be Flexible. Being willing to try something new or different can open up possibilities for a good deal, not to mention incredible vacation memories. Instead of being fixated on a specific cruise line, ship or itinerary; consider all of the available options that are within your budget. It can be wise to compare various cruise lengths as well. Multi-day long weekend cruises are often deeply discounted. Make sure to search for a wide variety of embarkation ports as well. When possible, be open to several stateroom choices as well. Just make sure the savings are worth any vacation trade-offs you're making. After all, a great deal isn't actually "great" if you won't enjoy your vacation.

5. Drive Rather Than Fly. Airfare costs can account for a big piece of your vacation budget, particularly when you're planning a last minute getaway. Eliminating the need for airfares by driving to your embarkation port can make last minute cruise vacations possible for many North American residents. Cruise lines have positioned their ships in a variety of North American locations that are within driving distance of major cities, making last minute vacations easier and far less expensive. A number of popular summer cruise destinations can easily be reached via numerous convenient North American cruise home ports. These include:

- Alaska: Seattle, Vancouver, Seward, San Francisco, Juneau and Whittier

- Bahamas: Jacksonville, Port Canaveral, Miami, Charleston, Baltimore, Bayonne, New York City, Fort Lauderdale, New Orleans and Galveston

- Bermuda: New York City, Boston, Bayonne and Baltimore

- Canada/New England: Boston, New York, Montreal, Quebec City, Baltimore and Bayonne

- Caribbean: Fort Lauderdale, Galveston, Miami, New Orleans, Tampa, Port Canaveral, Baltimore, Bayonne, Mobile, Galveston and San Juan

- Mexico: Los Angeles, San Francisco, Galveston, Mobile, New Orleans, Miami, Tampa, Fort Lauderdale and Port Canaveral

If you're driving from far away and need to stay overnight at a hotel, look for cruise-oriented hotel packages that include free parking and complimentary shuttles to your cruise pier.

6. Research Various Flight Options. Online flight tools like Google Flights, Skyscanner, Kayak, AirfareWatchdog and Priceline can be valuable when searching for low airfares. If you're interested in cruises from multiple embarkation ports, check airfare prices before booking if driving is not an option. Also research prices for flights from any alternative airports, especially if they are served by a low-fare airline. A one-hour drive can often deliver savings of several hundred dollars per ticket, making your dream vacation suddenly affordable. Examples of alternative airports might include checking flights to/from Baltimore/Washington International airport in addition to Washington Reagan and Washington Dulles or researching Fort Lauderdale prices in addition to Miami. The summer months are notorious for flight delays and cancellations, so try to purchase direct flights if possible. If connecting flights are mandatory for your cruise, make sure to allow plenty of time for connections. In addition, it's always wise to plan to arrive at your embarkation port a day before your cruise begins to safeguard against snafus resulting from bad weather, flight delays and cancellations. In any case, purchase travel insurance to protect your vacation investment in case of problems.

7. Be Ready To Make Decisions Quickly. Great last minute cruise deals can be snapped up fast, so know what you want and be prepared to move swiftly. This is particularly true if you're set on a specific sailing or if you have special needs, such as a family-friendly stateroom. Once you've booked your cruise, continue to monitor the price of your cruise and contact the cruise line immediately if the price drops. You might be able to get the lower fare or be compensated in some way such as shipboard credit. If you've booked through a travel agent, they can assist you with this as well.






Related Articles
Editor's Picks Articles
Top Ten Articles
Previous Features
Site Map





Content copyright © 2023 by Nancy Schretter. All rights reserved.
This content was written by Nancy Schretter. If you wish to use this content in any manner, you need written permission. Contact Nancy Schretter for details.