7 Great Things To Do In Vancouver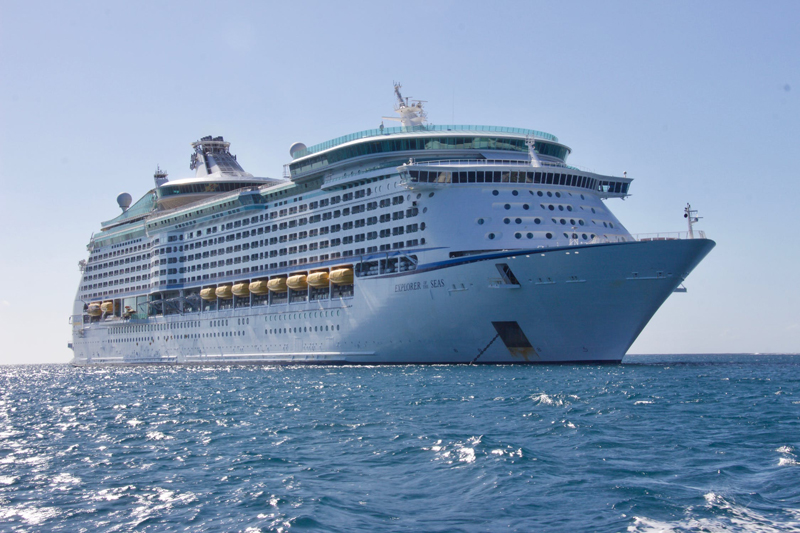 Vancouver is a stunning vacation destination surrounded by water and the North Shore Mountains. Vacationers will find lots to do here, both outside and indoors. In addition to a number of magnificent outdoor parks and attractions, Vancouver features world-class museums and aquariums, an outstanding public food market, massive malls and retail shopping options, memorable dining experiences, and a wealth of outdoor activities. The 2010 Winter Olympic Games were held in Vancouver, and the Olympic Cauldron can still be seen next to the Vancouver Convention Centre on the city's waterfront.

Vancouver is a major embarkation port for Alaska voyages. Many cruise guests fly directly to Vancouver, while others book flights into Seattle and journey to Vancouver by bus or rental car. If your cruise departs from Vancouver, plan to arrive several days in advance to explore some of the city's many attractions.

Most cruise ships dock at the city's Canada Place terminal, which was constructed in the shape of a ship with five sails topping the pier. There are several major hotels located in this area along with shops and restaurants. An additional cruise terminal is located about 10-minutes outside the center of the city as well. Vancouver is quite easy to navigate with plenty of convenient transportation to key attractions supplied by the city's SkyTrain light rail transit system, buses, ferries and free shuttles.

If you're heading to Vancouver for a cruise or land-based vacation, here are seven great things to do during your stay:

1. Stanley Park. Located just north of the West End section of Vancouver, this nearly 1,000 acre park attracts close to eight million visitors each year. It's a mecca for those who enjoy scenic outdoor beauty and being active. Here you'll find cedar forests, beautiful gardens, spectacular water views, and lovely places to hike and go biking. Walk or cycle along Stanley Park's almost 20-mile-long seawall or explore the miles of forested trails throughout the park. Horse-drawn carriage and trolley rides are available as well. The Vancouver Aquarium is located in Stanley Park as well.

2. Granville Island. Vancouver's Granville Island is an outstanding culinary, arts and cultural destination. It's home to the city's world-famous Public Market, featuring over 50 food vendors selling baked goods, meats, produce, seafood, fruits and vegetables, specialty foods, cheeses, nuts, candies, ice cream, spices and much more. Visitors can dine at numerous restaurants and delicatessens in the market area and companies like Vancouver Foodie Tours offer tours, too. Granville Island Brewing Co., The Liberty Distillery, Liberty Wine Merchants and Artisan Sake Maker are big draws as well. Hundreds of artisans also showcase their wares at Granville Island's Public Market, making it a popular spot for shoppers. Families will enjoy visiting Granville Island's Kids Market offering children's activities as well as boutiques and shops selling kids' clothing, costumes, candies and unique toys. Make sure to check out Granville Island's entertainment options including festivals, theaters, tours, and whale-watching trips.

3. Capilano Suspension Bridge & Park. This is the city's oldest tourist attraction, and has been popular with the likes of the Rolling Stones, Marilyn Monroe and Margaret Thatcher. The main highlight of this 20-acre park is the steel-cable and cedar footbridge stretches 450 feet across the Capilano River. As you walk across the swaying bridge, you can look down to see the water thundering 230 feet below. In addition to the suspension bridge, the park features a Cliffwalk set of platforms and bridges, a cool Treetops Adventure group of platforms and suspension bridges set high among the Douglas fir trees, the Story Centre exhibits, educational nature tours and presentations, and much more. Dining options and retail shopping are available here, too.

4. Grouse Mountain. This is one of the most popular attractions in Vancouver. The SkyRide tram's cable cars take visitors to the 3,700 foot summit, where they'll be rewarded with great views of Vancouver, the Georgia Strait, English Bay and Mount Baker. Make sure to go on a clear day for the best view. Those who prefer to hike can take the Grouse Grind, a challenging 1.8 mile trail with over 2800 stairs leading up to the top. Grouse Mountain offers plenty of activities including zip lines, an aerial ropes adventure course, a wildlife refuge which is home to grizzly bears, scenic mountain biking, Grouse Mountain's Theatre in The Sky, a kids adventure playground, chairlifts to the 4,100 foot-high peak, restaurants, retail shops, and summertime demonstrations.

5. Queen Elizabeth Park. Attracting millions of visitors each year, this stunning 130-acre park is located on the highest spot within the City of Vancouver. Highlights of this free park include a beautiful rose garden, an extensive arboretum, a small 18-hole golf course, and the outstanding Bloedel Conservatory with its 360-degree view of the city and North Shore Mountains. The building, with its 140-foot-high dome, houses a tropical rainforest with over 50 types of exotic birds and more than 500 tropical plant species. Visitors can enjoy dining at the excellent Seasons in the Park restaurant here as well. Make sure to request a table by the window to enjoy the magnificent views.

6. H.R. MacMillan Space Centre. Located at 1100 Chestnut Street, the H.R. MacMillan Space Centre contains a wide variety of exhibits and activities focused on space, astronomy and science. Guests can journey through the universe and learn about astronomy in the Planetarium Star Theatre, enjoy live science shows and demonstrations in the Space Centre's GroundStation Canada Theatre, and marvel at the Centre's exhibits and special events. Check the Space Centre's website for the daily schedule of special shows.

7. Vancouver Aquarium. This is one of North America's largest aquariums with well over 50,000 animals and 30 exhibits housed here. Visitors can see penguins, sea lions, sea otters, walruses, colorful butterflies, and tens of thousands of fish. In the Amazon Gallery, you'll see piranhas, tree frogs, sloths, blacktip reef sharks, hundreds of tropical fish, and other fascinating creatures. The Vancouver Aquarium's 4-D Experience Theatre features a wide array of special effects and features to help bring the earth's underwater world to life. Special Behind-the-Scenes Encounters are offered with sea otters, sea lions and walruses. Visitors have the opportunity to be a Behind-the-Scenes Biologist during their day here as well. Plan on spending several at the aquarium, as there's so much to experience. Since the Vancouver Aquarium is located in Stanley Park, vacationers often split their day between the park and the aquarium.






Related Articles
Editor's Picks Articles
Top Ten Articles
Previous Features
Site Map





Content copyright © 2023 by Nancy Schretter. All rights reserved.
This content was written by Nancy Schretter. If you wish to use this content in any manner, you need written permission. Contact Nancy Schretter for details.