7 Major Cruise Dining Mistakes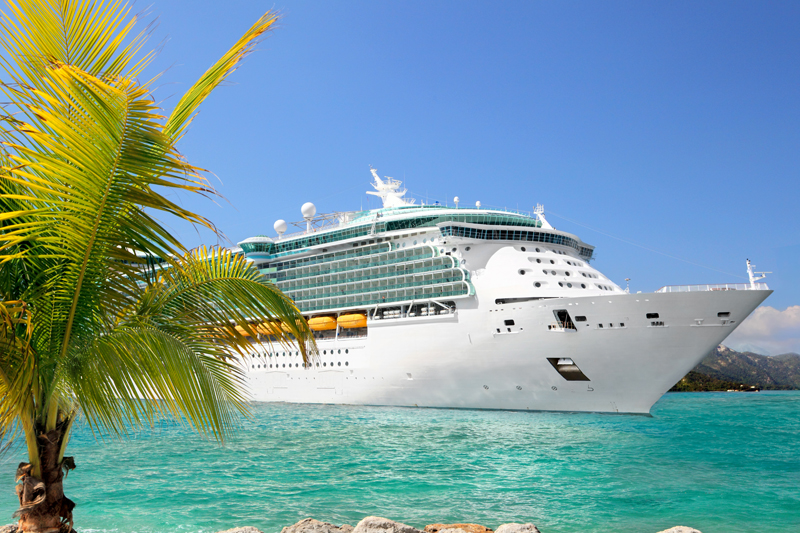 Dining is always ranked as one of the best parts of the cruise experience. Cruise lines understand that their guests have different dining preferences and are so many options from which to choose. Today's cruise lines offer dining in main restaurants with choices of seating times for dinner, specialty restaurants with a variety of themes, and buffet options for more casual meals. You'll want to take advantage of all your cruise ship has to offer to get the most out of your cruise.

If you're planning a cruise vacation, here are seven major dining mistakes and how to avoid them:

1. Forgetting To Make Specialty Dining Reservations In Advance. Specialty dining if often a top cruise experience for many guests, so don't be left out. When thinking about specialty dining options on your ship, evaluate restaurant menus in advance and check out previous guest reviews. If you do your homework in advance, you'll know which restaurants fit your dining preferences and budget and can plan accordingly. Make your dining reservations early, even before boarding the ship, since seating is limited at many dining venues and popular time slots sell out quickly. Value-oriented specialty restaurants tend to become more popular and often sell out as the cruise progresses.

2. Not Alerting Your Ship To Special Dietary Restrictions. Many cruise lines are highly experienced in catering to guests with food allergies and special dietary restrictions. It's important to notify them well beforehand however – not just as your sitting down to dinner. Get in touch with your cruise line several months in advance, or right after booking your cruise, to let them know if you have specific dietary needs such as specially prepared kosher meals, gluten-free dining, allergies to nuts or dairy products, etc. Once on board, alert your wait staff to make sure they're aware of your dietary restrictions. Those with severe allergies may want to meet with the food and beverage manager on their ship as well.

3. Failing To Make Dining Changes Immediately After Boarding. Most cruise lines have an early and a late seating for dinner in the Main Dining Room. Some offer a flexible "dine when you wish" time as well. If you've booked your cruise only to find that your preferred dining time is completely filled, don't despair. It's happened to everyone. Ask your travel agent to try to change your time or work with the cruise line directly to change it before boarding. If that doesn't work, head straight for your assigned Main Dining Room as soon as you board and speak with the maitre d' or the headwaiter there. They may be able to change it then. If you have a "dine when you wish" time and would like to reserve a specific dinner time and table size, check with the maitre d' on embarkation day as well. Doing so may land you a coveted table by the window at the dining time of your choice.

4. Skipping The Main Dining Room Experience. Some cruisers make the major mistake of eating only at the buffet when they're on a cruise. By doing so, they're missing some of the best food on their ship. Make sure to try main dining room meals on your cruise, both for dinner and for lunch on sea days or embarkation day. Breakfast is also served in the main dining room, too. In addition to delicious fare, it's nice to get to know your servers as well. By the way, remember that if you can't decide between two course options on the main dining room menu, you can order and try both. After all, you're on vacation. That's one of the many great things about cruise ship dining. One more thing to remember - if you're planning to go to dinner for a scheduled seating in the main dining room, it's important to show up on time. Generally, cruise lines' main dining rooms like to keep everyone on the same course. If you're seated with other guests, your tablemates will often have their meal delayed due to your late arrival.

5. Eating At The Same Place Every Night. Dinners in the main dining room and the buffet area are included on your cruise. On some cruise lines, there are additional evening dining options that are free as well. There's no reason to eat at the same place every night. O'Sheehan's Neighboorhood Bar & Grill (called The Local Bar & Grill on some ships) is popular and available free of charge for Norwegian Cruise Line guests. Make sure to evaluate all of the available dining options early in your cruise to determine which ones offer the most memorable culinary experiences. If possible, don't skip the specialty dining options just because there's an additional charge. Also be aware that room service is available on most cruise lines. While room service is free on some cruise lines, there are costs involved on others. Before ordering in, check to find out whether you'll be charged a fee.

6. Not Researching Your Cruise Line's BYOB Policies. Bringing your own wine, champagne and beer on your cruise can save money, but it's important to know the rules. Cruise lines have differing policies about what beverages guests can bring onboard on embarkation day. Some cruise lines just allow guests to bring one or two bottles of wine with them, while others permit guests to bring a broader range of bottled beverages onboard including beer and liquor. Corkage fees are charged on some cruise lines as well. Check your cruise line's website in advance to understand what's permitted and any fees that apply. Cruise lines also have their own policies about bringing bottled water onboard as well.

7. Neglecting To Make Wise Food Choices. It's a good idea to be a bit careful when eating on cruise ships. Viruses and foodborne illnesses can spread quickly in confined spaces. Those wishing to be careful should avoid raw buffet items like sushi, oysters, and unpeeled fruits and vegetables. Overindulging on all the free food that's available isn't smart, either. In addition, make sure to wash your hands before and after dining and handling food. Frequent hand washing is the Center for Disease Control's top recommendation for keeping colds, the flu, and novovirus away. Use hot water, wash your hands thoroughly with plenty of soap for at least 20 seconds, then rinse and dry your hands well. This is a great way to stay healthy on your cruise. Cruise lines often have hand sanitizing stations at the entrances to dining areas and throughout the ship.







Related Articles
Editor's Picks Articles
Top Ten Articles
Previous Features
Site Map





Content copyright © 2023 by Nancy Schretter. All rights reserved.
This content was written by Nancy Schretter. If you wish to use this content in any manner, you need written permission. Contact Nancy Schretter for details.