10 Foodie Finds In Quebec City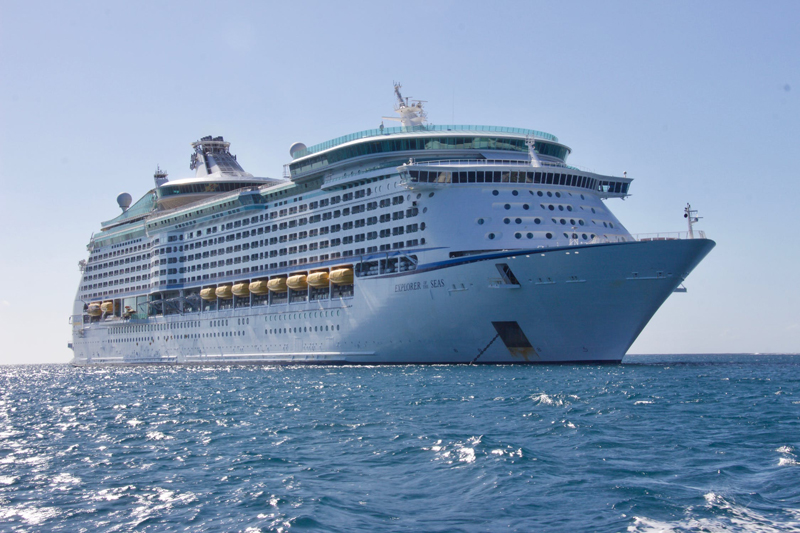 Quebec is an enchanting destination for vacationers. Many cruise lines include Quebec City in their itineraries from late spring through October. Fall leaf-peeping cruises through Quebec and the Canadian Maritimes region are particularly popular. If you're lucky enough to be on a voyage that visits Quebec City, try to spend several days pre- or post-cruise exploring the city and the surrounding region.

Cruise passengers and food lovers will be particularly charmed by all Quebec City has to offer. Ranked as one of the best food cities in the world by Condé Nast Traveler readers, Quebec City is definitely a foodie paradise. A number of companies lead food tours of the city and surrounding areas which have become popular with cruise visitors.

If you're planning to visit Quebec City, here are ten of the many "don't-miss" foods and dining experiences that delight visitors and cruise guests from around the world:

1. Afternoon Tea at the Fairmont Le Chateau Frontenac. The strikingly beautiful Fairmont Le Chateau Frontenac is the most photographed hotel in the world. If your budget will allow, take the time to enjoy formal afternoon tea here. It's truly an experience. Tea is served in the hotel's Place Dufferin restaurant during the week from Tuesday through Saturday. The Afternoon Tea menu includes scones with Devonshire cream and homemade jams, pastries and sweets, gourmet finger sandwiches, and a wide selection of teas. Make reservations early for the best times and seating locations.

2. Maple Products. Quebec produces 75-80% of the maple products in the world. It's not surprising, then, to find such a wide array of maple items available here. Some favorites include maple sugar and syrups, maple jelly, maple gelato, maple salad dressing, maple candies and desserts, maple coffees and teas, and much more. Visit Les Delices de l'Erable in Old Quebec City for a wide array of choices. The bistro also features an informative Maple Museum and an onsite tasting area. The 400-year-old Marche du Vieux Port farmer's market in Quebec City is another good source for maple products as well.

3. Poutine. Poutine is a Canadian dish that was first served in Quebec in the late 1950's and remains very popular today. Basic poutine consists of French fries topped with brown gravy and fresh cheese curds. Some restaurants dish up variations with meats added. Some fast food restaurants serve poutine as well. Chez Ashton is a great place to try out poutine while you're in Quebec City, since they offer mini-portions to go. Le Chic Shack and Buffet de l'Antiquaire are good choices for poutine, too.

4. Traditional Quebec Cuisine. Make sure to sample some traditional Quebecois cooking while you're in Quebec City. Some of the typical foods include hearty meat pies, pea soup, baked beans, caribou, and meatball stew. Restaurants that offer excellent traditional Quebec cuisine include Aux Anciens Canadiens, Le Relais des Pins, and Buffet de l'Antiquaire. If you're someone who enjoys sampling delicious food, consider taking a food tour while in Quebec. The Old Quebec Food Tour, Tours Voir Quebec and the St-Roch Quebec Food & Craft Beer Tour are all excellent.

5. Crepes. Crepes are a popular item for breakfast, dessert, or at any time of the day. Most people are familiar with dessert crepes such as those filled with fresh fruit, chocolate, chestnuts, or maple syrup and topped with ice cream or whipped cream. Main course crepes are also served in Quebec City, too. These can be filled with a wide variety of ingredients such as ham, turkey, roast beef, bacon, spinach, asparagus, cheese, and other items. They're an excellent choice for lunch or a light dinner. Great places to enjoy crepes in Quebec City include Creperie-Bistro L'Escale, Chez Jules Creperie, Le Billig and Le Local.

6. Ice Cream & Gelato. The quality and variety of homemade gelato and ice cream in Quebec City is superb. Try the wild strawberry, coconut or pistachio varieties at Tutto Gelato or any of the homemade chocolate ice creams at Erico. Erico also houses a chocolate museum and it's an excellent place to purchase chocolate candies, cookies, and cupcakes as well. Tutto Gelato is another great choice for gelato and the maple gelato at Les Delices de l'Erable is scrumptious, too.

7. Pastries. It's easy to imagine you're in Paris as you bite into the delicious French-style pastries available in Quebec City. Stop in at one of Quebec's French bakeries in the morning to try a brioche, croissant or an amandier. Luscious macarons, cookies, brownies, éclairs and more are available for a lunch treat or afternoon snack as well. If you're in Old Quebec, make sure to stop in at Paillard for some delectable treats.

8. Sugar Pie. This delectable dessert's main ingredients are brown sugar and lots of whipped cream. Sometimes maple syrup is added to the pie as well. Try it at Cochon Dingue or Aux Anciens Canadiens in Quebec City.

9. Made in Quebec Products. Quebec is a leading producer of a number of food goods including maple syrup, berry products, apple ice wines, artisan cheeses, chocolates and more. While on your cruise vacation, make sure to sample some of these and bring them home to loved ones as souvenirs from your trip. Visit the Marche du Vieux Port farmer's market in Quebec City and Île d'Orléans for delicious home grown artisanal products, too.

10. Île d'Orléans Foods and Wines. Food lovers should plan to set aside time to sample the many products produced on the lovely Île d'Orléans. The fertile soil found on the Île d'Orléans fosters the growth of a wide variety of fruits, vegetables, and crops of all kinds. The island is home to many wineries, including the Vignoble Isle de Bacchus vineyards. Head to Cidrerie Verger Bilodeau for delicious ice cider and other products including homemade jellies, apple butter, and syrups. Some of the island's sweetest treats are found at Chocolaterie de l'Île d'Orléans – certainly an outstanding place to stop for ice cream and other desserts.






Related Articles
Editor's Picks Articles
Top Ten Articles
Previous Features
Site Map





Content copyright © 2023 by Nancy Schretter. All rights reserved.
This content was written by Nancy Schretter. If you wish to use this content in any manner, you need written permission. Contact Nancy Schretter for details.