Space Saving Gardening Ideas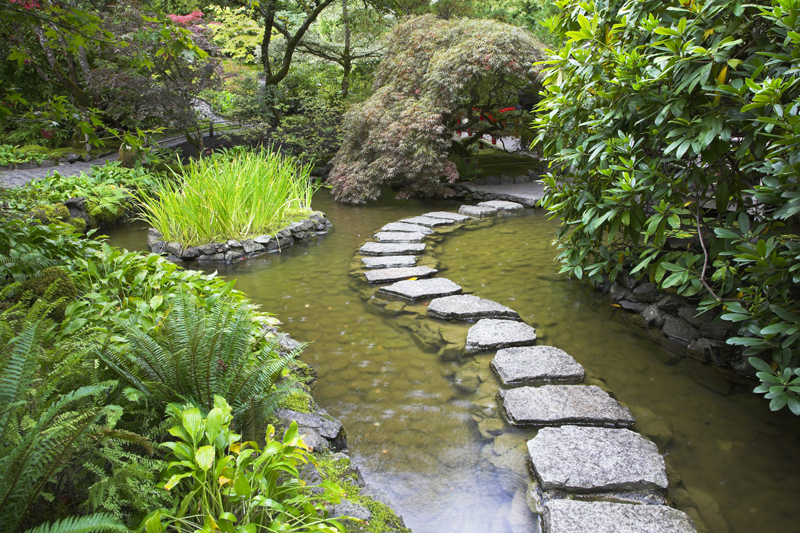 Gardeners can choose from many space saving plants for the edible landscape. There are compact varieties in about every category.

Traditionally, fruit trees require the most space. However, gardeners can choose from various compact fruit plants. One example is Wowza dwarf cherry from Gurney's, which only grows five to eight feet in height. This can be grown in large containers.

Most garden catalogs will feature dwarf fruit trees that require no ladder. The Gurney's catalog sells ultra dwarf ones called Reachables.

The Bushel and Berry series of small fruits are suitable for pots. The series includes varieties of raspberries, blackberries, and blueberries. The Raspberry Shortcake raspberry is the smallest variety, which only grows two to three feet in height. The others are mostly three to four feet tall.

Top Hat blueberry is only 1½ feet wide and is reportedly the most dwarf blueberry available. It has been around for some years.

Most garden catalogs offer fruit trees on dwarf rootstocks. Columnar apple trees have been available for perhaps twenty years or so. This type of tree is ideal for large pots.

Urban Apples is a newer line of the columnar apples. These varieties can grow to eight feet in height or so. Both Raintree and Gurney's sells Urban apple trees.

Espaliers are another space saving method to grow fruit trees. Pre-trained espaliers of apple and pear trees are available.

On the whole, cherry trees tend to run somewhat larger than most fruit trees. Raintree sells cherries grafted on a dwarfing Gisela 3 rootstock. The trees are only eight to ten feet in height, and bear at a very young age.

So far as dwarf citrus is concerned, the calamondin is naturally dwarf and is suitable for pots (CHECK tree size). The tart little fruits have many years and ripen almost all year round.

Hardy to 10 degrees or so, the true bay leaf or sweet bay (Laurus nobilis) can be grown in a container and pruned to control its ultimate height. When planted in the landscape in warm climates, this can reach ten to twenty feet in height. With the plant on hand, you'll never have to worry about running out of bay leaf.

There is also a dwarf pomegranate bred at University of California-Davis that only reaches six feet in height. It is small enough for pots. The plant bears lots of delicious large fruits.

A dwarf mulberry plant is also available. The Geraldi dwarf mulberry reaches six feet in height. During the summer, it bears purple, medium sized mulberries. The plant can be a bush or a tree, depending on how it is trained.

Now moving on to home grown vegetables, gardeners will find many space saving varieties. Some are suitable for pots. There are now bush type summer squash that save space compared the standard squash vines.

There are at least four mini eggplant varieties that can be grown in pots. These include Fairy Tale, Gretel, and Hansel. Johnny's Seeds has Patio Baby eggplant, which they describe as being the best variety for pots.

A number of pepper varieties are suitable for pots. There are also space saving tomato plants.

When it comes to basils, some of these can be grown in pots. Everlast, a small, slow bolting basil, is recommended for containers. Elidia basil, which is a disease resistant variety, is only 16 to 24 inches tall, and does well in pots.

Other recommended vegetables and herbs for pots include Vertissimo chervil, Dolores chives, Purly chives, Staro chives, Fernleaf dill, lavenders, lemon grass, stevia, thyme, and germander.








Related Articles
Editor's Picks Articles
Top Ten Articles
Previous Features
Site Map





Content copyright © 2023 by Connie Krochmal. All rights reserved.
This content was written by Connie Krochmal. If you wish to use this content in any manner, you need written permission. Contact Connie Krochmal for details.