15 Ways To Save Big On Hotel Bookings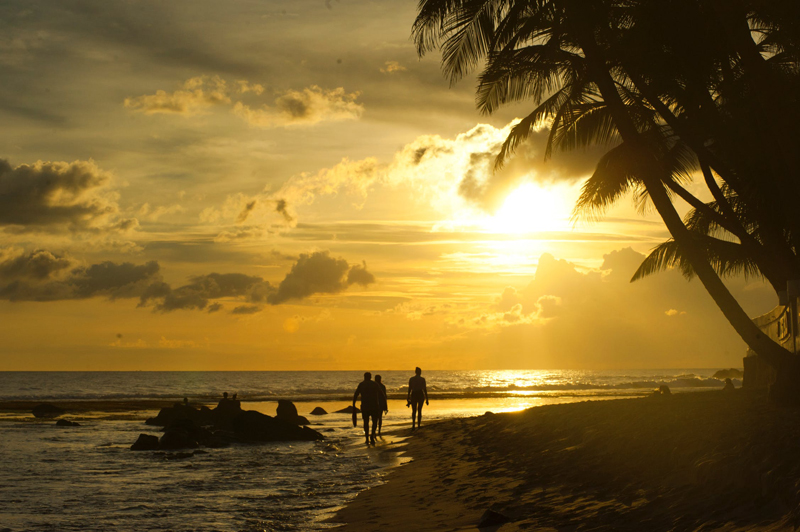 Many travelers book hotels in conjunction with their vacation plans and are looking for great hotel deals. It's wise to arrive in your departure city a day before your cruise to eliminate any potential problems caused by transportation delays. Having time to enjoy the area's sights and attractions is also an added plus, too.

If you're thinking about staying in a hotel as part of your next vacation, here are fifteen tips to help you score big savings on your next hotel booking:

1. Compare Prices On Multiple Websites. There are numerous hotel booking sites on the Internet promising great prices. Rather than visit every one, check out sites like TripAdvisor and Trivago to see which websites are offering the best rates. Sometimes you may be surprised to find even lower deals from TripAdvisor itself.

2. Shop During Holiday Sales. Certain holiday sales such as Black Friday and Cyber Monday can yield massive savings on domestic and international hotel and resort bookings. Do a simple online search using search terms like "Black Friday Cyber Monday travel deals" to find articles and landing pages with 75-100+ of the best deals on hotels and resorts. Other holiday periods throughout the year also can also generate major hotel deals. These include Valentine's Day, Easter/Spring Break, Memorial Day, and the Fourth of July. Savings during holiday sales can be as much as 35-50% off regular rates. When shopping, make sure to check out restrictions and fare additions including nonrefundable rates, mandatory resort fees, minimum stays and other caveats.

3. Play Your Cards Wisely. Membership in clubs such as AAA, AARP, Costco and Sam's Club can generate substantial savings on hotel room rates. Make sure to inquire about reduced rates and remember to bring your card along with you to the hotel. Certain credit unions have programs that offer hotel discounts, too.

4. Bid For Travel Using Insider Information. Many travelers use online sites like Hotwire and Priceline to bid for and purchase travel at substantial savings. Discounts on hotel can be significant, with room rates sometimes as much as 50-60% off. It can be a little scary to buy a hotel room on these bidding sites though, since the name of the hotel is not revealed until after the room has been purchased. If you're considering Express Deals or bidding on your hotel room on Hotwire or Priceline, check out sites like BiddingforTravel.com, BetterBidding.com and BiddingTraveler.com. These sites use information obtained by previous bidders to help identify the likely hotel names as well as successful bidding strategies. Families and those requiring special arrangements should be careful, however, as bed types and other amenities cannot be guaranteed.

5. Be Social. Some hotels offer special rates via Facebook and Twitter, so make sure to follow your favorites on social media. You may also find great local deals by searching using the name of your destination and the "hotel deals" search term. Cruise lines occasionally offer low social media rates as well.

6. Consult With A Travel Agent. Travel agents can often help you find excellent hotel deals, including those that may only be available to travel agents, and evaluate packages as well. They can also be aware of unique money-saving strategies, like staying across the river in cities like New York. More importantly, a good travel agent can match the right options with your needs and help you plan the best travel experience for your family.

7. Use Points. Points earned through credit card purchases can be a great way to save on hotel and resort stays. Cards such as the Chase Sapphire Preferred Card, Capital One Venture Rewards Card, American Express Platinum and Gold Cards, Citi Prestige Card, and hotel affiliated credit cards offer travel affiliate programs that enable members to use points for hotel stays, or to buy down the rates for certain hotels and resorts. If you're a member, check out the various offers and options available for using your points and compare them with the best hotel prices available for your desired dates.

8. Sign Up. Join hotel guest rewards programs and sign up for their newsletters. There's absolutely no cost to join and the benefits can be substantial. Hotel chains often sent out e-mail newsletters with special savings offers. In addition, membership in hotel guest loyalty programs can often come with additional special perks such as free Internet, room upgrades, continental breakfast, late checkouts, and other amenities. You'll also get points to use for a future free hotel stay.

9. Get The Code. Hotels sometimes offer special booking codes for great deals. Check out sites like RetailMeNot.com, CouponHeaven.com, HotelCoupons.com and Orbitz.com to see what's available. For an even easier option, check out Honey Travel. This free online tool searches the Internet to find discount codes and special deals on hotel bookings. Visit https://www.joinhoney.com for more information.

10. Grab Last-minute Steals. If you're making a last-minute or same day reservation, check out sites and apps like HotelTonight and Booking.com for low rates. These are good tools for vacationers who change their plans or for those who are playing the last-minute vacancy game in hopes of getting an exceptionally low rate.

11. Save Money With A Cruise Package. Many hotels located in U.S. and Canadian homeport cities offer packages for guests wishing to arrive the night before their cruise. While the room rates are often attractive, another money-saving aspect of these packages is free parking for those driving to their cruise vacation as well as complimentary shuttle service to and from the cruise pier. Sometimes you can save money by purchasing your airfare and hotel room together, too. If you're considering a "Flights + Hotel" package option, make sure to price out the two separately before purchasing to make sure you're truly getting a good deal.

12. Skip Hotels Entirely. If you'd like to save money and get more space, consider bypassing hotels completely. Instead, choose to stay in a resort residence, condominium, villa or other type of accommodation. Rates for these properties can sometimes be 40-50% less than those charged by nearby hotels and many offer a wide range of exceptional amenities. Check out sites like Vacatia.com, HomeAway.com, VRBO.com, airbnb.com, FlipKey.com and others. Some options may require a minimum booking of two nights or more.

13. Go Local For Deals. Research your city or destination online and scout for savings on hotels, restaurants and attractions. Check out local versions of Groupon as well as regional papers and their online sites. Entertainment books and local Convention and Visitors Bureas (CVBs) can sometimes be helpful for hotel deals as well.

14. Make The Call. Once you've done your research, call hotels directly to ask for their lowest room rate. Most hotels would rather have you book directly with them than through a third-party, since it nets them more money. By speaking directly with a hotel staff member, you may get a better rate or a free room upgrade.

15. Check For Employer And Professional Discounts. Some large companies offer travel deals to their employees. Programs like Plum Benefits, a leading corporate entertainment benefits supplier, offer special discounts of up to 60% off on hotels as well as special rates for theme parks and attractions. Certain professional organizations offer discounts to their members as well.





Related Articles
Editor's Picks Articles
Top Ten Articles
Previous Features
Site Map





Content copyright © 2022 by Nancy Schretter. All rights reserved.
This content was written by Nancy Schretter. If you wish to use this content in any manner, you need written permission. Contact Nancy Schretter for details.