8 Tips For Choosing The Best Cruise Ship Cabin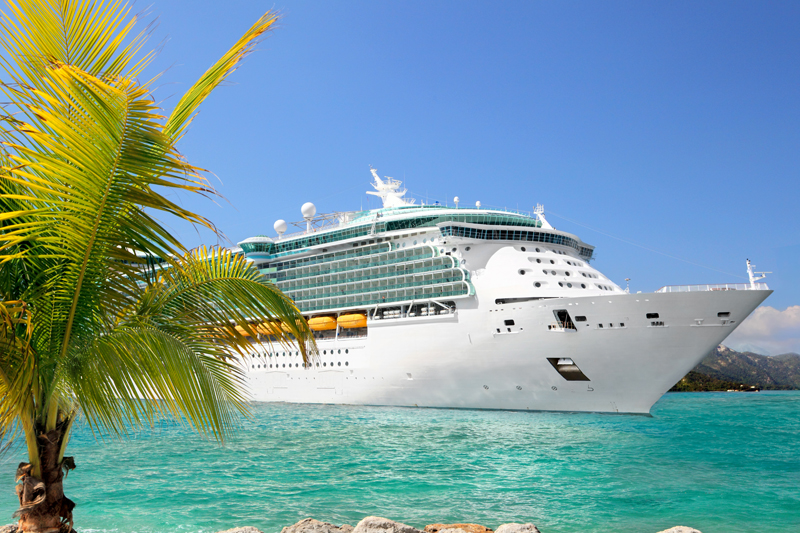 Selecting a cruise ship stateroom can often be a challenge. The best cruise ship stateroom for each guest depends on a number of personal preferences, each of which should be carefully considered. In addition, many of today's newer ships offer twenty or more cruise cabin categories from which to choose. That's why many cruisers rely on experienced travel advisors to help them select the right cruise ship stateroom for their vacation.

If you're choosing a cruise cabin for your upcoming vacation, here are eight tips to help you select the best stateroom for you:

1. Check What's Outside Your Room. There are three words to remember when choosing a cruise ship stateroom: location, location, location. Look over your ship's deck plans to determine what's around the cabins you're considering. An oceanview stateroom on the Promenade Deck sounds nice, but your view might include guests walking right by your window for most of the day or crew members setting up deck chairs against your wall at some ridiculously early hour every morning. In addition, insulation in/around connecting stateroom doors can vary by ship, so you might want to shy away from connecting cabins if you're not booking both staterooms for your family. It's also wise to avoid rooms right near crew work areas.

2. Look at Deck Plans Above and Below Your Stateroom. Many vacationers only look at the deck plan where their potential cabin choice is located, but in-room noise can be substantially impacted by ship features located both above and below your stateroom. Check surrounding deck plans to see if the location you're considering is located above or below the ship's main theater, dining and kitchen areas, engines, discos or other noisy venues. There's nothing worse than hearing music blaring and dancers stomping around overhead while you're trying to sleep.

3. Choose Lower Decks for Stability. If you're prone to motion sickness, choose a cabin on one of the lower decks. Mid-ship cabin locations, those neither too far forward nor near the back of the ship, are best. These staterooms are more stable in high seas. Another bonus: these lower deck staterooms are usually cheaper as well. The downside is that being located on a lower floor sometimes results in longer elevator waits when you're heading up to the Lido Deck. Perhaps that's just one more reason to take the stairs and burn off a few of those cruise vacation calories.

4. Consider Convenience. As you're choosing your stateroom, think about the places on the ship where you're likely to spend much of time and plan accordingly. Families sometimes like to be located near the kids' program areas, while frequent spa goers enjoy the convenience of being able to quickly pop down to the fitness facilities and treatment rooms. Some cruisers like to be located close to the elevator banks for easy access, while others who crave quiet spaces shy away from those cabins. Again, stateroom choices are all about personal preferences.

5. Imagine the View. Cabins with balconies and better views command a higher price, so think about how much time you'll be spending in your cabin and how important the view is to you before choosing a stateroom. Those who enjoy looking out over the landscape on their cruise often opt for cabins with a balcony. Staterooms on the aft of the ship often have larger balconies and are favorites with view lovers who crave lots of time on their own private deck. Other price conscious travelers who don't plan to spend much time in their stateroom are fine staying in a cozy inside cabin with no view at all.

6. Select a Stateroom with Your Companions in Mind. When you're traveling with a family or multiple companions, size matters. Stateroom square footage can vary substantially by category, so consider how much time you're going to spend in the cabin together before selecting your stateroom. If you're traveling with a family or group, price out a variety of options including connecting cabins, larger staterooms designed specifically for families, and cabins across from each other. Sumptuous suites with multiple bedrooms are available, too. Great cruise travel agents can be very helpful, particularly when traveling with multigenerational families or large groups.

7. Think About The Features You Need. When choosing your cruise ship cabin, keep in mind which stateroom features you'll be using most often. Travelers with a disability will want to pay attention to features such as wider doorways and roll-in showers with benches for those using a wheelchair or walker. Families booking a stateroom may wish to opt for one with an additional bathroom or a split bathroom configuration. In addition, it's important to be honest with yourself. If you're thinking about reserving an inside stateroom to accommodate several family members, make sure you truly will be comfortable squeezing multiple people into such a tiny space with no windows.

8. Accurately Assess Your "Guarantee" Odds. Some cruise passengers opt for a "guarantee" stateroom in the hope of getting an upgrade and saving on the price of their cruise. Research this choice carefully before choosing to go this route. In some cases, the cost savings are real. On other cruise lines, however, there is no real price discount at all. In addition, you'll be giving up your ability to select your cabin based on your hope of getting an upgrade. If you're lucky, perhaps the upgrade fairy will grant your wish and you'll be assigned a great stateroom in a higher category. On the other hand, you could be assigned a stateroom that no one else wanted due to location, view, or configuration. The choice is up to you, but consider this gamble thoroughly before taking the plunge. It's a risk, and the outcome could substantially affect your cruise experience.






Related Articles
Editor's Picks Articles
Top Ten Articles
Previous Features
Site Map





Content copyright © 2023 by Nancy Schretter. All rights reserved.
This content was written by Nancy Schretter. If you wish to use this content in any manner, you need written permission. Contact Nancy Schretter for details.