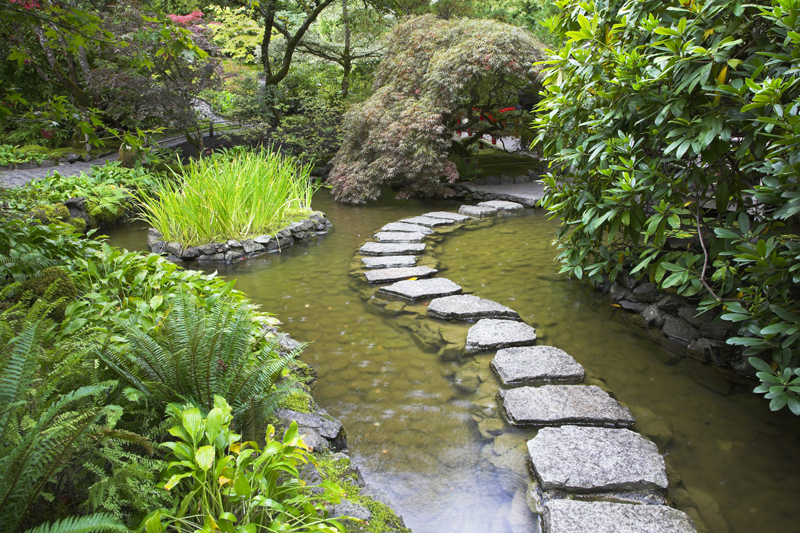 Certain varieties of roses make good ground covers. These tend to be low growing (usually two feet or less in height) with spreading stems that cover the ground.

Ground cover roses are quite versatile and can be planted in beds and borders and along paths and walkways They are ideal for banks, slopes, hillsides, and other areas where regular mowing can be challenging or troublesome.

Generally, ground cover roses tend to be easy to grow varieties that require a minimum of routine care. Often, these are also disease resistant as well.

My old Heirloom Roses catalog devotes an entire section to ground cover rose, so gardeners shouldn't have any problem finding suitable roses.

Rose varieties that are suitable ground covers often include certain words in their names. Examples are creeping, blanket, ribbon, and trail.

The Happy Trail roses are one example and have been featured in a previous article. The Drift ground cover roses have been featured in several previous articles.

Some other good ground cover roses include Blossom Blanket rose, Baby Blanket rose, Beach Blanket rose, Red Trail rose, Snow Carpet Rose, Yellow Ribbons rose, and Red Ribbons rose.

The Fairy rose was profiled in a previous article. This makes a great ground cover plant.

Two Balconia rose varieties are recommended as ground covers. The Balconias tend to have trailing stems.

The University of Georgia Trial Gardens selected Innocensia Balconia rose as one of the top ten roses for the area. This low mounding plant features white blooms with showy yellow stamens.

Electric Balconia rose is classified as a shrub rose. This features trailing stems that are only 1½ feet in height. The white blooms develop pinkish tinges.

Brilliant Veranda rose also makes a good ground cover. This low growing rose Is often grown in hanging baskets, but can also be planted in the landscape. It bears trailing stems with vivid orange blossoms.

Several kinds of the Meidiland roses are recommended for ground covers. White Meidiland rose is available from Brecks and Edmunds. Ruby Meidiland rose also makes a wonderful ground cover. The low mounding plant bears scented, semi double blossoms.

Some of the ground cover rose varieties have very catchy names. Jackson and Perkins recommends Party Dress rose, Petal Pushers rose, and Happy Chappy rose.

Happy Chappy rose is available from Jackson and Perkins and Wayside Gardens. It is a spreading plant growing to two feet in height with a spread of four feet. The scented blossoms, an inch wide, are a wonderful blend of colors, including yellow, orange, and pink.

Wedding Dress rose is recommended as a ground cover by Jackson and Perkins. It is also available from Wayside Gardens. Suited to zones five through nine, this grows to two feet tall and three feet wide. As one might expect, the double blooms are white, 2½ inches wide.







Related Articles
Editor's Picks Articles
Top Ten Articles
Previous Features
Site Map





Content copyright © 2022 by Connie Krochmal. All rights reserved.
This content was written by Connie Krochmal. If you wish to use this content in any manner, you need written permission. Contact Connie Krochmal for details.