10 Key Tips For Booking Vacation Rentals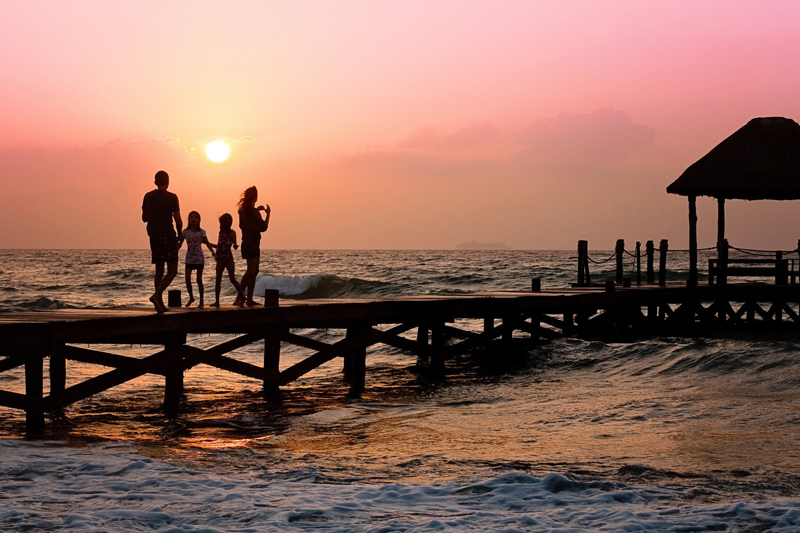 Vacation home rentals are often an excellent choice for those who are traveling this year. These properties can provide sought after amenities such as full kitchens, private pools and plenty of room to relax in secluded destinations around the country. Vacation rentals can also provide a larger degree of social distancing than can be available at many hotels.

Rental companies and online sites like Airbnb and Vrbo are seeing strong demand for home rentals in popular vacation spots around the United States, including beach towns and charming mountain villages. Secluded lakeside destinations and places near national parks are heavily booked as well. If you're considering renting a vacation property this year, it's important to research your options and ask the right questions in advance. Policies vary widely and can be confusing.

Here are ten key tips and suggestions to help you stay safe and choose the best vacation rental for your next trip:

1. Learn what's open in your destination. Many resort destinations and national parks are still adjusting to the effects of the pandemic. While your destination of choice may offer a wide variety of attractions, it's important to check to see which ones will be open during your travel dates and what restrictions will be in place. If your vacation rentals are located in a resort area, find out whether amenities such as pools, restaurants, golf courses and watersports rentals will be available while you are there. It's also wise to inquire about social distancing requirements as well. If you're planning on visiting a nearby state or national park, check to see if there are timed entrance pass requirements or other protocols to keep in mind.

2. Book early for the best selection. Domestic road trips are very popular this year, resulting in a surge in vacation home rentals. Locations such as North Carolina's Outer Banks are seeing an unprecedented demand for vacation home bookings, with some rental agencies reporting nearly sold out conditions for the entire summer. Uncrowded mountain and lakeside locations are also sought after spots. If the time seems right for a vacation getaway this summer or fall, make your plans as soon as possible for the best rental home selection. Make a list of the features you want in your vacation home, including location and number of bedrooms and guests allowed. Seek out vacation homes with excellent kitchen facilities so you can cook your own meals and perhaps opt for homes with plenty of outdoor decks, high-speed Internet, and a private pool if available. Map each home's location via Google Maps. Finally, be sure to carefully read the reviews for each property being considered and look closely at past comments about cleanliness.

3. Double-check cancellation and deposit policies. Reach out to your potential host or rental agency and make sure you understand the cancellation policy for any rental you're considering. Seek out those with flexible cancellation policies. Ask whether you will be receiving a cash refund or a credit for future use and if so, learn if there are black-out dates for rescheduling your trip. In addition, ask about damage and security deposits and determine in writing when any deposits will be returned. If you do not receive clear answers on any of these issues in writing, do not rent the property and find an alternative option.

4. Understand what is included with your rental. Read each property description carefully and ask the agency or host about any exclusions and potential extra fees. While it has always been important to check on what's included with your vacation rental, it's even more so now. Some rental agencies and hosts are no longer providing linens, towels, pillows and select supplies due to the COVID-19 pandemic, while others are going out of their way to comply with guidelines and offer more. Determine whether linens, toilet paper, paper towels, disinfecting soap and other items are provided at your rental property. It may be a wise idea to bring your own just in case.

5. Ask questions and learn about cleaning protocols. Cleaning and sanitation are top of mind for today's vacationers. Reach out to each host or rental agency and ask specific questions about the cleaners that are being used, enhanced cleaning procedures, disinfecting products and any other safety and sanitizing topics. These are reasonable questions to ask and hosts, owners and agencies should be happy to provide details. If your questions remain unanswered or if hosts sound annoyed, it might be best to move on to another option.

6. Learn how long rentals will be vacant before your arrival. Although strong demand is generally causing back-to-back rentals, some rental agencies and hosts on Airbnb and Vrbo/HomeAway are leaving 24 hours between guest rentals to provide added protection. Having this buffer may provide more protection, but it could limit your selection. In addition to checking on the time between reservations, also ask when cleaners will be at the property before your stay to learn how long the rental home will be empty before your arrival.

7. Opt for no-contact check-in and keyless entry. Touchless travel is preferred on road trip vacations this year, so eliminate as much outside human interaction as possible. Look for rentals that offer online or no-contact check-in procedures and convenient keyless entry to your vacation property. If these details are not provided in the property description, ask the host or rental agency for this information before booking. In addition, if you're planning on renting a condominium, you may want to check to see if you must register at a front desk or go through a shared atrium in order to reach your unit. While it's helpful to avoid in-person interactions to limit exposure to those outside your household, make sure there's an emergency number or person to contact in case something goes wrong at your rental property.

8. Query about flexible arrival and departure times. While some rental agencies and hosts hold firm on arrival and departure times, others are more flexible during shoulder seasons and other times when the property is not heavily rented. Arriving a few hours early or leaving later can be an attractive amenity, so you may wish to inquire about this when booking. Some rental agencies and hosts charge an additional fee for early arrivals or late departures, while others may offer this on a complimentary basis.

9. Find out about nearby construction and other issues. Many vacationers are looking forward to the peaceful enjoyment of their rental property, but that can be hampered if there is construction at the property or nearby. Ask your rental agency or host if nearby properties or units are under construction or being repaired. It's also wise to find out any of the vacation rentals that you are considering are currently being offered for sale, as they could be available for multiple showings at any time prior to your arrival. If you're planning on traveling with furry family members, make sure the options you're considering are pet-friendly and ask about any associated pet fees. If you're going to a beach or lake, find out about any restrictions for pets being on the beach as well.

10. Consider purchasing travel insurance. Travel insurance can help alleviate some of the financial risks of travel including unexpected illnesses, cancelled flights, severe weather, bankruptcies, medical expenses resulting from accidents, and more. Purchasing travel insurance within 15 days of your first vacation payment can provide additional coverage for pre-existing conditions and other benefits, so timing is important. The most complete trip insurance coverage is available under Cancel for Any Reason policies, which are significantly more expensive but can provide coverage if vacationers decide not to travel due to virus concerns or other reasons typically not covered by other plans. If you decide to purchase travel insurance, check with trip insurance companies carefully to understand what's covered and make sure all vacation costs are included. You may wish to purchase vacation home rental coverage to protect against damages, too.






Related Articles
Editor's Picks Articles
Top Ten Articles
Previous Features
Site Map





Content copyright © 2023 by Nancy Schretter. All rights reserved.
This content was written by Nancy Schretter. If you wish to use this content in any manner, you need written permission. Contact Nancy Schretter for details.