10 Tips For Reserving Hotel Rooms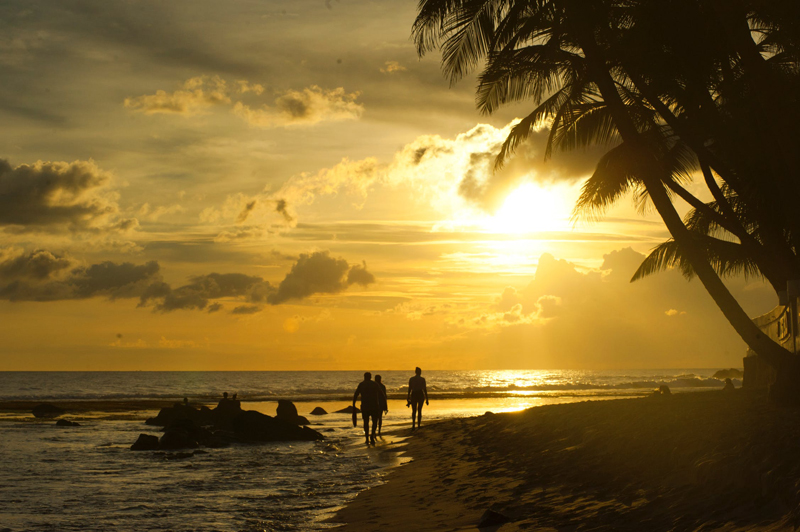 As vacation planning continues to surge, families and avid travelers are starting to plan upcoming getaways this year. Others are waiting until later, but are beginning to explore hotel and resort options for road trips, beach vacations and excursions to national parks. There's more concern about health and safety, plus current travel protocols have changed. As a result, it's important to plan wisely and stay safe when you decide the time is right to get away.

Here are some suggestions to consider when researching vacation destinations and booking hotels:

1. Choose your vacation destination carefully. If you're planning to drive to your vacation destination, do your research in advance to learn if there are any self-quarantine requirements and plan accordingly. Check the CDC website and other media outlets for local updates on the spread of COVID-19 in your destination. In addition, consider how long of a road trip makes sense if you wish to avoid bathroom breaks. While some vacation destinations may offer a wide variety of attractions, it's important to check to see which ones will be open during your travel dates and what restrictions will be in place.

2. Book with a travel agent. This is the year of the domestic road trip, which is resulting in a surge in hotel and resort bookings in popular spots. Some beach locations and mountain towns across the United States have been deluged with inquiries and reservations over the last few weeks. A good travel agent can help you sift through the options and design a vacation that works well for you. Travel agents can also be excellent risk navigators, checking on key details and getting the inside scoop on properties. They are great to have on your side when problems arise on your trip as well.

3. Understand what's included at your property. Make a list of the features you want in your hotel or resort. Read each online description carefully and note any inclusions such as breakfast, activities and amenities, late check-out times and other options. If you're looking forward to activities and dining out at your hotel, find out whether amenities like restaurants, pools, gyms, and golf courses will be available while you're there and if reservations are required due to capacity restrictions. Due to COVID-19 shutdowns, some websites have not been updated with changes for the season. If certain features are important to you, call the hotel directly and ask for more information. Map each hotel's location on Google Maps and be sure to read the reviews for each property for hints on cleanliness and other concerns.

4. Double-check cancellation and deposit policies. Contact potential resorts and hotels in advance and make sure you understand the cancellation policies for any property you're considering. Cancellation policies may be more liberal this year. If cancellation should become necessary, find out whether you will be receiving a cash refund or a credit for future use and if so, learn if there are black-out dates for rescheduling your trip.

5. Ask questions about cleaning and safety protocols. Cleaning and sanitation are top of mind for today's travelers. Reach out to hotels you're considering and ask specific questions about the cleaners that are being used, cleaning standards, social distancing requirements, and other safety and sanitizing topics. Learn whether HEPA filters are used at the hotel, how often common areas are disinfected, whether hand sanitizing stations are available, and what other protocols the hotel has put in place. Find out whether hotel policies require all staff and guests are required to wear masks at the property and what kinds of health screenings are implemented. These are reasonable questions to ask and hotels should be happy to provide details. If you're planning to stay in a chain hotel, don't assume that the individual property is implementing the chain's COVID-19 procedures, as that is not always the case. Call the hotel directly and ask.

6. Find out how long your room will be vacant before your arrival. Experts have suggested that time can be one of the most important protections against viruses such as COVID-19. As a result, some hotels and resorts are leaving 24-72 hours between guests in each room to provide added protection. Certain properties may be able to leave rooms vacant for longer, depending upon occupancy levels. When booking your hotel reservation, request a room that has been vacant for 72 hours and cleaned right after the last guest left. Also ask whether the hotel or resort is distancing guests by booking every other room as well.

7. Opt for no-contact check-in and keyless entry. Touchless travel is preferred on road trips this year, so eliminate as much outside human interaction as possible. Look for hotels and resorts that offer online or no-contact check-in procedures and convenient keyless entry. If these details aren't provided in the property description online, call and ask for this information before booking. Since you'll want to avoid contact with other guests as much as possible, check to see if you must go through a shared atrium or on an elevator in order to reach your room.

8. Inquire about dining options. Restaurants and dining choices are an important part of planning resort and hotel stays, particularly this year. If you're planning to dine at properties you're considering, find out if take-out and outdoor dining options are available. In addition, learn what cleaning and sanitizing measures are in place, if servers are required to be tested and wear masks, and whether occupied tables are at least six feet apart. If breakfast is offered as part of your room rate, ask how it is being served.

9. Bring your own cleaning supplies if possible. While guest rooms at hotels and resorts may have already been cleaned prior to your arrival, it's best to ensure that you're as safe as possible during your stay. Come with your own paper towels and disinfectants and wipe down all surfaces including commonly contacted items such as television remote controls, telephones, and door knobs. Bring your own hand sanitizer, masks and gloves as well. Once you arrive, wash your hands often and put the "do not disturb" sign on your door to decline housekeeping service while you're there.

10. Consider purchasing travel insurance for your trip. Travel insurance can help alleviate some of the financial risks of travel. Purchasing travel insurance within 15 days of your first vacation payment can provide additional coverage for pre-existing conditions, so timing can be important. The most complete trip insurance coverage is available under "Cancel for Any Reason" policies, which are more expensive but can provide coverage if vacationers decide not to travel due to virus fears or other reasons typically not covered by other plans. If you decide to buy travel insurance, check with trip insurance companies carefully to understand what's covered and make sure all vacation costs are included.




Related Articles
Editor's Picks Articles
Top Ten Articles
Previous Features
Site Map





Content copyright © 2023 by Nancy Schretter. All rights reserved.
This content was written by Nancy Schretter. If you wish to use this content in any manner, you need written permission. Contact Nancy Schretter for details.