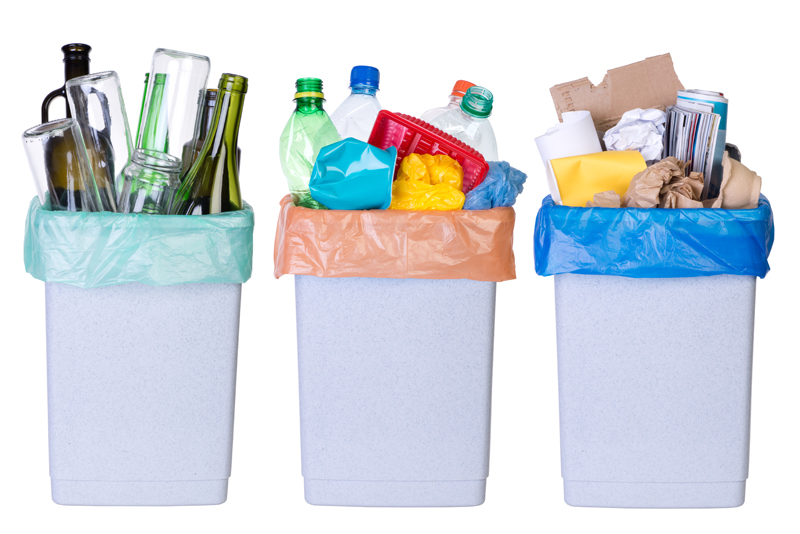 For the purpose of this article you need to know the difference between Cleaning and Disinfecting. These are straight from the CDC:

---- Cleaning refers to the removal of germs, dirt, and impurities from surfaces. It does not kill germs, but by removing them, it lowers their numbers and the risk of spreading infection.

---- Disinfecting refers to using chemicals, for example, EPA-registered disinfectants, to kill germs on surfaces. This process does not necessarily clean dirty surfaces or remove germs, but by killing germs on a surface after cleaning, it can further lower the risk of spreading infection.

If you have someone in your home that has or is recovering from COVID-19, use disposable gloves when handling anything that they have touched. Immediately discard the glove after use. You should also wear gloves when cleaning any hard surfaces that they touch - including dishes and flatware.

The most effective bleach:water ratio for use as a disinfectant is 1/3 cup bleach to 1 gallon of water or 1 tbsp of bleach and 4 cups water. I usually make my bleach water at a 2-4 tbsp (1/4 cup) to the 4 cups of water. I don't use that on fabric surfaces - only hard, non stone, surfaces. You must clean surfaces with your preferred cleaning solution or soap and water prior to disinfecting with bleach water.

My best suggestion is to clean like normal and just disinfect a bit more often. If you have someone that works outside the house, they should remove clothing and shower as soon as they hit the house. Clean their clothes in hot water, like you would your underthings. If they carry bags or other things - wipe them down with a clorox wipe or something similar. This way you are limiting the germs that are entering your home. If you are at home self-quarantining, when you leave the house you can follow the same procedure as above.

The CDC recommends all frequently used surfaces should be disinfected regularly: light switches, door knobs, stair railings, walls used as "walking helpers', kitchen areas, bathroom areas, remotes, phones, electronics that are frequently used, etc.

Don't make yourself completely crazy, but stay on top of your normal cleaning routine with extra disinfecting and you will be ahead of the germ game, at least as ahead as you can be.

Make it a great one & Stay Safe!




Related Articles
Editor's Picks Articles
Top Ten Articles
Previous Features
Site Map





Content copyright © 2022 by Tammy Judd. All rights reserved.
This content was written by Tammy Judd. If you wish to use this content in any manner, you need written permission. Contact Tammy Judd for details.