Now Is The Time To Plan A Great Family Cruise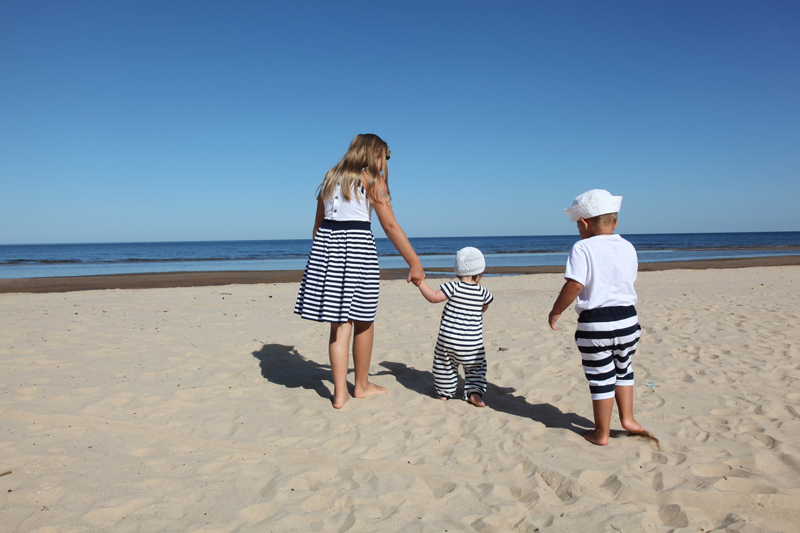 Cruises are an excellent vacation choice for family travelers, and they're an exceptional value as well. While the cost of resort accommodations and vacation rentals has been skyrocketing, cruise lines are currently offering low fares and family-oriented deals. As a result, setting sail on a family cruise is an excellent way to stretch your vacation dollars.

In addition, so much is included on a family cruise. Today's ships are filled with thrilling attractions, high-energy activities, awesome kids and teens clubs, and entertainment the entire family can enjoy. Exciting ports of call and shore excursions add to the appeal.

As vacationers compare their travel options, more families and multigenerational groups are booking their next cruise getaway. Attractive cruise packages and incentives are currently available, but these deals won't last forever. Now is the optimal time to book your trip.

If you're thinking about planning a family cruise, here are ten key tips:

1. Research all cruise options carefully. Amenities, accommodations, childcare options, age requirements, pool facilities, dining choices, and family activities vary substantially by cruise line. Before moving forward with booking, research each cruise line in advance and understand how they fit your family's needs. Cruise lines offer a wide variety of itineraries from convenient homeports. You may also wish to seek out cruise options within easy driving distance to avoid rising airfare costs.

2. Look for the best deals. Some cruise lines offer special discounts and incentives for families. For example, Princess Cruises recently introduced a new Kids Sail Free promotion, which provides exceptional savings on 2023 family cruise vacations. This special offer can also be combined with cruise fare discounts of up to 25%, making next year's family cruises even more affordable. These limited-time promotions are available on an extensive array of 2023 Princess voyages to destinations including the Caribbean, Alaska, Mexico, the Mediterranean, Canada/New England, and the California Coast. The Kids Sail Free deal applies to all third and fourth guests in the same stateroom and can be booked through August 15, 2022.

3. Involve the kids in your vacation planning.One of the keys to a great cruise vacation with children is involving every family member in the planning process. Talking about your vacation together helps to generate excitement about your cruise and lets kids and teens get more out of the experience. These discussions will also surface specific vacation expectations and insights on the activities and programs that every family member will enjoy. If grandparents and other relatives are coming along too, make them part of your conversations as well.

4. Review your itinerary choices. Cruise lines offer a wide variety of destinations and itineraries from which to choose. Talk over the itinerary options with your family and select one with plenty of port stops and lots of exciting excursions that will appeal to your entire family's interests. If beaches and water sports are important, look for an itinerary packed with ports offering these features. Discuss shore excursion options in advance and keep your children's schedules and stamina in mind when selecting tours. In certain ports, a private guided tour can be the best choice for families.

5. Consider using a professional travel advisor. A top-notch cruise travel advisor can provide you with the personalized information and assistance you need to book the best possible cruise vacation, and usually it's free of charge. They also may be able to offer some special perks and upgrades that aren't available otherwise. In addition, an experienced travel advisor will help you throughout the process and provide support if any unexpected problems arise during your trip. Talk with several cruise-focused travel agents to find one that best fits your needs.

6. Pick the best ship. A great family vacation destination offers something for every age group and interest. Choose a cruise ship with lots of activities for kids, teens, and parents to enjoy – both together and apart. Many ships feature multiple pools, miniature golf, family games and activities, and movies. If you're cruising with little ones, make sure your ship caters to families with young children. A good cruise travel advisor can help you find the right ship that best fits your family's needs.

7. Choose accommodations with lots of family room. Families and multigenerational groups are looking for vacation options offering plenty of room to spread out. Cruise lines are catering to families by providing a wide range of options on many of their newer ships. In addition to connecting cabins and staterooms that sleep four, some cruise ships now offer flexible modular connecting cabins that will accommodate up to ten people as well as staterooms for families of five, mini-suites and suites for families, and much more.

8. Understand each line's kids and teens programs. Major cruise lines have excellent programs for kids of all ages. Cruise ship facilities can differ significantly, so research the types and sizes of kids clubs on board. If you have children under three and want to use children's programs, check to see which ships offer attractive options. Make sure to be aware of the age categories for the kids and teens programs on the various ships you're considering. Cruise lines have different ways of grouping children by age. Their policies allowing siblings of different ages to be in the same kids' program also differ. It's helpful to talk with a knowledgeable cruise travel advisor to get their insights on the best ship for your family's age groups.

9. Check out available family activities. More families are seeking out great ways to have fun together on their cruise vacations. Cruise lines are responding with a wide range of programs and activities, including Broadway-style entertainment, spectacular deck parties, game shows, cooking classes, character interactions, family-friendly comedy shows, and movies under the stars.

10. Plan to arrive one or two days before you sail. Traveling with kids is stressful, particularly these days. Traffic jams, flight delays, cancellations, and lost luggage add to the mix. When planning your cruise vacation, arrange to arrive at least one day in advance of sailing to eliminate travel anxiety and allow your cruise vacation to get off to a smooth start. If you're flying long distances and switching multiple time zones, try to arrive a few days before your sailing. That will allow additional time for your family to get rid of their jet lag and explore.







Related Articles
Editor's Picks Articles
Top Ten Articles
Previous Features
Site Map





Content copyright © 2023 by Nancy Schretter. All rights reserved.
This content was written by Nancy Schretter. If you wish to use this content in any manner, you need written permission. Contact Nancy Schretter for details.