10 Tips For Planning A Future Cruise With Kids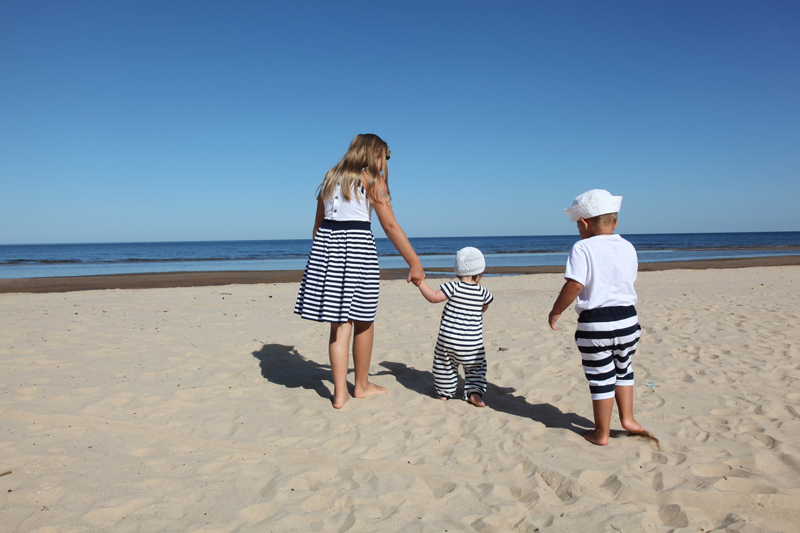 Cruises can be appealing options for family travelers seeking lots of activities and a great vacation value. Cruise ships are awesome vacation destinations for multigenerational groups and families with kids of all ages. Today's ships are filled with thrilling attractions, high-energy activities, awesome kids and teens clubs, and entertainment the entire family can enjoy. Exciting ports of call and shore excursions add to the appeal.

If you're thinking about taking a future cruise vacation with kids, here are ten tips for planning a great family cruise vacation.

1. Research all future cruise options carefully. Amenities, accommodations, childcare options, age requirements, pool facilities, dining choices, and activities for families vary substantially by cruise line. Before moving forward with booking, research each cruise line in advance. Websites like Cruise Critic, Cruise Radio and others are great sources of information – but also make sure to check with friends and family as well. The Cruise Critic website has excellent message boards and Cruise Radio's Facebook group is a good place to ask for insights as well.

2. Involve the kids in your vacation planning.Making every family member part the vacation planning process is key to having a great cruise with kids. Talking about your vacation together helps to generate excitement about your cruise and lets kids and teens to get more out of the experience. It also helps to surface specific vacation expectations, along with insights on the activities and programs that every member of the family will enjoy. If grandparents and other relatives are coming along too, make them part of your conversations as well.

3. Consult with a top-notch travel advisor. While there's tons of information available on the Internet, it can be hard to determine how accurate it is and how it pertains to your specific needs. A top cruise travel advisor can quickly provide you with all the information you require and usually it's free of charge. While some travel agents charge fees for planning land vacations, most cruise travel advisors do not charge a fee for making cruise bookings and their commissions are paid by the cruise lines. Talk with several travel agents who specialize in cruises to find one that best fits your needs. If you're interested in a specific type of cruising experience, such as a river cruise, look for an agent that knows that niche well. Sites like CruiseCompete.com can also help family vacation planners find good cruise travel advisors and shop for the best deals.

4. Review your itinerary choices. Cruise lines offer a wide variety of destinations and itineraries from which to choose. Talk over the itinerary options with your family and select one with plenty of port stops and lots of exciting excursions activities that will appeal to your entire family's interests. If beaches and/or water sports are very important, look for an itinerary packed with ports offering these features. Discuss shore excursions options in advance and keep your children's schedules and stamina in mind when selecting tours. In certain ports, a private guide can be the best choice for families. No matter what itinerary you choose, plan to arrive at your embarkation port at least a day before your cruise starts to cut down on travel snafus and stress.

5. Pick the best ship. A great family vacation destination offers something for every age group and interest. Choose a cruise ship with lots of activities for kids, teens and families to do together. If your kids to be physically active, look for cruise ships that offer a wide variety of activities on board such as massive water parks, glow-in-the-dark laser tag arenas, race car tracks, ropes courses, surfing simulators, bumper cars, miniature golf courses, bowling, rock climbing walls, and basketball courts. If you're cruising with little ones, make sure your ship caters to families with young children. A good cruise travel advisor can help you find the right ship that best fits your family's needs.

6. Choose accommodations with plenty of family room. Families and multigenerational groups are looking for vacation options offering plenty of room to spread out. Cruise lines are catering to families by providing a wide range of options on many of their newer ships. In addition to connecting cabins and staterooms that sleep four, some cruise ships now offer flexible modular connecting cabins that will accommodate up to ten people as well as staterooms for families of five, mini-suites and suites for families and much more. Carnival Cruise Line's unique Family Harbor area on Deck 2 of its newer ships features specially designed staterooms for families and its own private lounge. MSC Cruises and Norwegian Cruise Line also offer all-inclusive VIP boutique-hotel-within-a-ship options for families and multigenerational groups seeking privacy, luxury and attentive service.

7. Understand each line's kids and teens programs. Major cruise lines have excellent programs for kids of all ages. Cruise ships facilities can differ significantly though, so research the types and sizes of kids clubs on board. If you have children under the age of three and want to use children's programs, make sure your ship offers attractive options. Make sure to be aware of the age categories for the kids and teens programs on the various ships you're considering. Cruise lines have different ways of grouping children by age. Their policies allowing siblings of different ages to be in the same kids program also differ as well. It's helpful to talk with a knowledgeable cruise travel agent to get their insights on the best ship for your family's age groups.

8. Check out available family activities. More families are seeking out great ways to have fun together on their cruise vacations. Cruise lines are responding with a wide range of programs and activities including Broadway-style entertainment, spectacular deck parties, game shows, cooking classes, character interactions, family-friendly comedy shows, and movies under the stars.

9. Reserve something special. Let every member of the family choose one thing that they'd like to do on your cruise. This will allow everyone to feel more involved and will get the vacation off to a great start. If you have a tight budget, explain that at the outset and set a dollar figure for how much activities can cost. Let the kids do some research on the Internet to find things they will enjoy. If you're interested in specific shore excursions or enjoying great meals in your ship's specialty restaurants, reserve those before boarding your ship.

10. Plan to arrive at least one day before you sail. Traveling with kids is stressful enough, particularly these days. Traffic jams, flight delays, cancellations and lost luggage add to the mix. When planning your cruise vacation, arrange to arrive at least one day in advance of sailing to eliminate travel anxiety and allow your cruise vacation to get off to a smooth start. If you're flying long distances and switching multiple time zones, try to arrive a few days before your sailing. That will allow additional time for your family to get rid of their jet lag and explore.








Related Articles
Editor's Picks Articles
Top Ten Articles
Previous Features
Site Map





Content copyright © 2022 by Nancy Schretter. All rights reserved.
This content was written by Nancy Schretter. If you wish to use this content in any manner, you need written permission. Contact Nancy Schretter for details.