Woody Plants for the Cottage Garden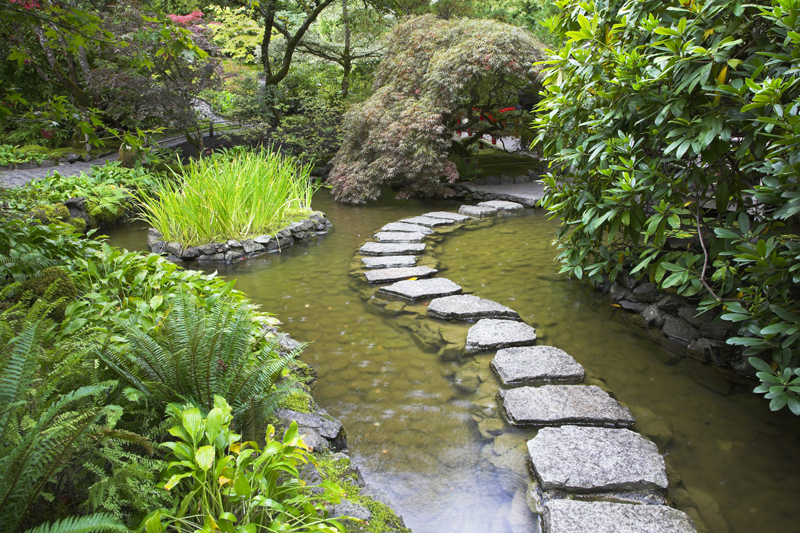 Quite a few kinds of woody plants and vines are well suited to cottage gardens. These include the following.

A perfect place to begin is with the queen of flowers—the roses. A cottage garden hardly seems complete without a rose bush or two. My favorites are the heirloom climbers, such as The Fairy and Blaze rose. However, any rose is a suited to cottage gardens from Knock Out roses to Drift ground cover roses. My preference is for those with scented blooms.

A lovely lilac bush belongs in the cottage garden. Modern hybrid lilacs feature large richly scented blooms in very rich colors. Depending on the variety, these can bloom from early May into late June. Hardiness varies with some being suited to zone two or three. Quite a few are hardy to zone five. The size and growth habit differ. Height is generally six feet or so for smaller ones and up to 20 feet for tall ones.

Mock orange is a rather popular shrub. The very free flowering plant is best known for its profusion of white blossoms that emerge in the spring. Most of these shrubs bear scented flowers, but check the description before buying one for there are unscented ones as well.

These shrubs are pretty easy to grow and rarely suffer from pest or disease issues. Suited to most soils, most of these are hardy to zone five or so. The blooms can be single or double. Height ranges from a foot or so up to nine feet.

The viburnums are often seen in cottage gardens. Most are shrubs, although a few are trees. The plant size, hardiness, and bloom time can differ according to the species or variety. Hardiness can vary but is often zone three or five.

Some viburnums are evergreen. Many bloom in the spring, but there are some that bloom other times, including late fall. The most popular viburnums are probably the snowball types with huge showy flower clusters.

Very free flowering, the viburnums can also feature richly colored foliage
in the fall. Some bear showy fruits, although a few viburnums are fruitless. The fruits can attract birds. Two species bear edible berries that can be used for preserves and jam. Viburnum fruits can be yellow, blue, black, or red.

Viburnums can differ in height from three feet up to 30 feet. Several viburnums are named for their fragrant blooms.

Honeysuckles are commonly seen in cottage gardens. The bloom time, flower color, plant size, growth habit, and fruit color can vary according to the type being grown.

The flowers are typically yellow, red or pink, while the fruits can be yellow, red, black, or blue. Birds love these fruits.

For the most part, honeysuckles prefer full sun. Certain kinds prefer a neutral to alkaline soil, so check details before buying.

Hardiness is generally zone three or so. There are both vine and shrub type honeysuckles. Tatarian honeysuckle isn't recommended for landscapes as it can be invasive.

Honeysuckle blossoms can appear from mid-April to mid-July according to the type being grown. The flowers are often pink, red, yellow, or white.

When it comes to fruits, blueberry bushes and elderberries are often featured in cottage gardens. The ornamental elderberries are also suitable. I had a lovely ornamental elderberry with blackish foliage. It was a fruitless variety. During the spring, it was covered with masses of tiny white blooms, which attracted pollinators.

To found off the list of shrubs for cottage gardens, I will only briefly mention rhododendrons and azaleas because entire books have been written about these plants. My preference is for reblooming azaleas.






Related Articles
Editor's Picks Articles
Top Ten Articles
Previous Features
Site Map





Content copyright © 2022 by Connie Krochmal. All rights reserved.
This content was written by Connie Krochmal. If you wish to use this content in any manner, you need written permission. Contact Connie Krochmal for details.