Herbs for Cottage Gardens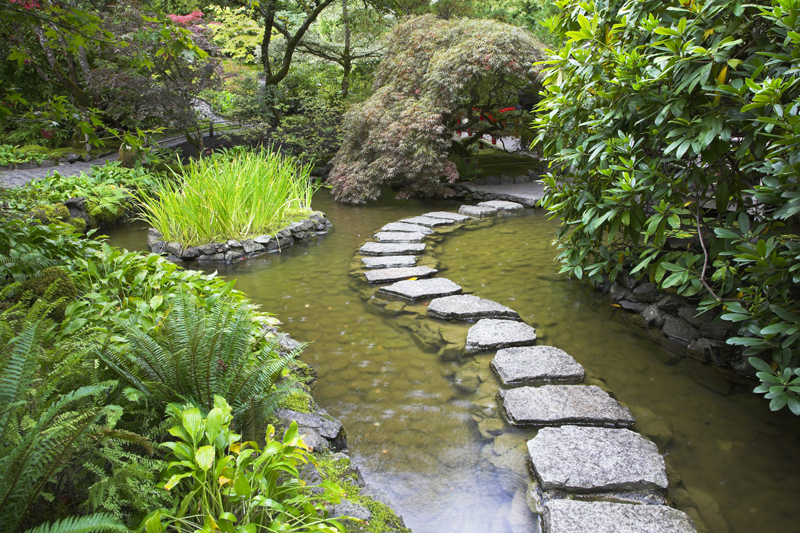 A good number of herbs can be grown in cottage gardens. Some of those are profiled below.

Clary sage is easy to grow from seed. A biennial, this popular herb does best in zones four through nine. Reaching three feet in height, this bears blossoms that range from blue or pink to lavender. Flowering occurs from late spring throughout the summer.

Mealycut sage is hardy in zones eight through ten. Elsewhere, it can be grown as an annual. The plants reach two to four feet in height, depending on the variety.

This sage is named for the soft whitish hairs that cover the stems. The long blooming species bears blossoms from midsummer into fall. It features purplish-blue flowers, but varieties with blue or two toned blue and white flowers are also available.

Lavenders are quite popular herbs. There is pretty much a species or variety to suit every climate. English lavender is a favorite in cold climates. The tender ones can be grown as annuals in cold regions and perennials elsewhere.

English lavender is an evergreen that is best suited to zones four through eight. Preferring an alkaline soil and full sun, this needs good drainage.

Lambs ears is a longtime favorite perennial for all types of beds and borders. These are a great addition to the cottage garden. The very soft gray hairs on the whitish-gray foliage give this plant its common name.

Hardy to zone four, it can grow to 1½ feet in height. Tending to self-sow, the plant bears attractive small lavender to pink blooms although these aren't the primary reason most gardeners choose the plant. Flowering is from early to mid-summer. Non-flowering varieties are available.

Long lived, purple coneflowers are often grown in cottage gardens as well as herb gardens and perennial borders. These long blooming reliable natives are easy to grow from seed. Hardy to zone four or so, these perennials bloom from mid-summer into fall.

Gardeners will find many find types of purple coneflowers are readily available. The flowers can be white, purple, red, or pink, depending on the variety. Gold finches and other birds love to eat the seeds, so don't be in a hurry to dead head these flowers.

Beebalms are reliable perennials, hardy to zone three or so. A great choice for cottage gardens, they do best in a well drained, rich, moist soil. These are suited to full sun and part shade. They're grown in cottage gardens for the showy tubular flowers, which come in various colors according to the species or variety. Pink, lavender and vivid reds are common colors. Flowering takes place from mid to late summer. Height can vary, but is often three or four feet. These flowers act as magnets for pollinators.

Foxgloves are elegant flowers for the cottage garden. Depending on the type being grown, these can be short lived perennials or biennials. The plants range in height from 1½ feet up to 6 feet, depending on the variety. These are generally hardy to zone three.

The foxgloves are best known for the beautifully speckled bell bike blossoms that appear early to mid-summer of the second year. The plants are suited to full sun and part shade.

These plants tend to self-sow and spread easily when given good growing conditions. Flower colors range from white or purple to yellow or pink.

Yarrows are a wonderful herb for cottage gardens. These are easy to grow. Hardiness can vary according to the species or variety. Typically, these are hardy to zone three. Preferring a sunny, well drained spot, they're easy to grow from seeds. Yarrows can bloom throughout the summer.

The tiny, much divided leaves are fern-like and scented. The flower colors vary by species or variety. Common shades include white, gold, yellow, and pink. The flowers are dried as everlastings.





Related Articles
Editor's Picks Articles
Top Ten Articles
Previous Features
Site Map





Content copyright © 2023 by Connie Krochmal. All rights reserved.
This content was written by Connie Krochmal. If you wish to use this content in any manner, you need written permission. Contact Connie Krochmal for details.