3 Great Cruise Line Dessert Recipes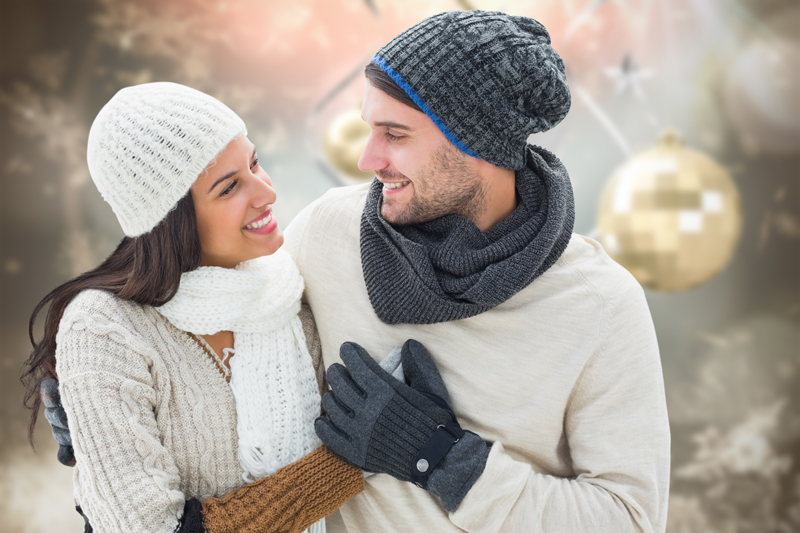 The holidays are a magical time of year to celebrate the season and indulge in delicious treats. Some of the best desserts imaginable are those created by top cruise line chefs. These culinary geniuses know how to create decadent goodies sure to please any palate.

If you're seeking something sweet to delight your family and friends, check out these three cruise line dessert recipes:

Warm Chocolate Melting Cake - Carnival Cruise Line

Ingredients:
6 oz. dark chocolate
6 oz. butter
4 eggs, room temperature
3 oz. sugar
2 oz. flour

Directions:
1. Heat the oven to 400 degrees F.
2. Melt the chocolate and butter in a bowl.
3. Mix the eggs and sugar separately and whisk for a few minutes, then add the flour.
4. Add the egg mix to the melted chocolate and butter. Mix well.
5. Pour the mixture into a greased mold or 4 individual ramekins.
6. Bake in the oven at 400 degrees for 14 minutes.
7. Serve with a scoop of ice cream, fruit garnish and chocolate shavings if desired.

Chocolate and Raisin Bread Pudding with Whiskey Sauce - Master Chef Rudi Sodamin, Holland America Line

Ingredients - Whiskey Sauce:
1.5 cups heavy cream
2 teaspoons cornstarch
1 tablespoon cold water
1/3 cup sugar
2 tablespoons whiskey, such as Jack Daniels, Jameson or Old Bushmills

Ingredients - Bread Pudding:
1/2 cup golden raisins
2 tablespoons whiskey (for soaking the raisins, if desired)
1 pound loaf day-old Italian bread, cut into 1 inch cubes
1/2 cup semi-sweet chocolate chips
6 large eggs
1 quart whole milk
1 cup sugar
3 tablespoons unsweetened cocoa powder, sifted
1.5 teaspoons vanilla
1/4 teaspoon salt

Directions:

Whiskey Sauce:

1. In a heavy 2-quart saucepan, heat the heavy cream over medium heat until boiling. In a small bowl, whisk the cornstarch and water - then whisk this mixture into the boiling cream.

2. Bring the cream back up to a boil, then reduce the heat to low and cook for 30 seconds - stirring with a heat-proof rubber spatula. Make sure not to let the mixture burn. Add the sugar and whiskey and stir until the sugar is dissolved. Immediately remove from the heat and let cool to room temperature. Then cover and store the whiskey sauce in the refrigerator until ready to use. Rewarm before serving.

Bread Pudding:

1. Heat the oven to 350 degrees F. Grease a 12-cup muffin tin for individual servings or a 13x9x2 inch baking pan. Combine the raisins and whiskey in a small bowl and let sit for at least 15 minutes.

2. Bring a large pot or kettle of water to a boil. Drain the raisins and discard the liquid. Divide the bread, chocolate chips and drained raisins among the muffin cups - or arrange them in the single baking pan.

3. In a large bowl, combine the eggs, milk, sugar, cocoa powder, vanilla and salt. Whisk to blend thoroughly.

4. Pour the egg mixture over the bread in each of the muffin cups (or in the baking pan) and place the pan or muffin tin inside a large roasting pan.

5. Transfer the roasting pan to the oven and add enough boiling water to the large roasting pan to reach halfway up the side of the muffin tin or baking pan.

6. Bake the puddings for 30-40 minutes if making them in a muffin tin (45-60 minutes for a single baking pan), or just until puffed and set.

7. Carefully remove the roasting pan from the oven and remove the muffin tin or baking pan inside of it.

8. Let the bread pudding cool until warm and serve unmolded, with the whiskey sauce or whipped cream and vanilla ice cream - or serve the single bread pudding in the baking pan with whiskey sauce or whipped cream and vanilla ice cream.

Pavlova – Royal Caribbean International

Ingredients:

Strawberry Syrup:

1 cup strawberries, quartered
1 cup granulated sugar
1 teaspoon vanilla extract
3 tablespoons water

Meringues:

4 egg whites, room temperature
1 cup granulated sugar
1/2 teaspoon cornstarch
1 teaspoon lemon juice

Garnish:

Whipped cream
6 strawberries, halved
Mint sprigs
6 chocolate cigarettes
1 ounce pistachio, chopped
18 strawberries

Directions:

1. Preheat the oven to 300 F
2. In a small saucepan, combine all ingredients for the strawberry syrup and bring to a boil over medium heat.
3. Lower heat and simmer for 15 minutes or until the berries are soft and the syrup is thickened.
4. Remove from heat and strain through a fine strainer into a clean container.
5. Let cool, cover and refrigerate.
6. To make the meringues, place the egg whites in a stainless steel or glass bowl and using a hand-held mixer, beat on medium speed until soft peaks form.
7. Gradually add the sugar a little at a time until stiff peaks form.
8. Fold in cornstarch and lemon juice.
9. Using an ice cream scoop, create 6 balls of meringue and delicately transfer onto a pre-greased baking sheet
10. Gently tap the top of each meringue to create a flat surface.
11. Bake for 30 minutes. Remove from heat and let cool on a wire rack.
12. To serve, place each meringue on a chilled dessert plate.
13. Top each meringue with a scoop of whipped cream, a couple half strawberries, a mint sprig and a chocolate cigarette.
14. Finish each one with a drizzle of strawberry syrup.
15. Sprinkle with chopped pistachios and garnish with strawberries.





Related Articles
Editor's Picks Articles
Top Ten Articles
Previous Features
Site Map





Content copyright © 2023 by Nancy Schretter. All rights reserved.
This content was written by Nancy Schretter. If you wish to use this content in any manner, you need written permission. Contact Nancy Schretter for details.