Vacation Goodie Bags Are Great For Family Travel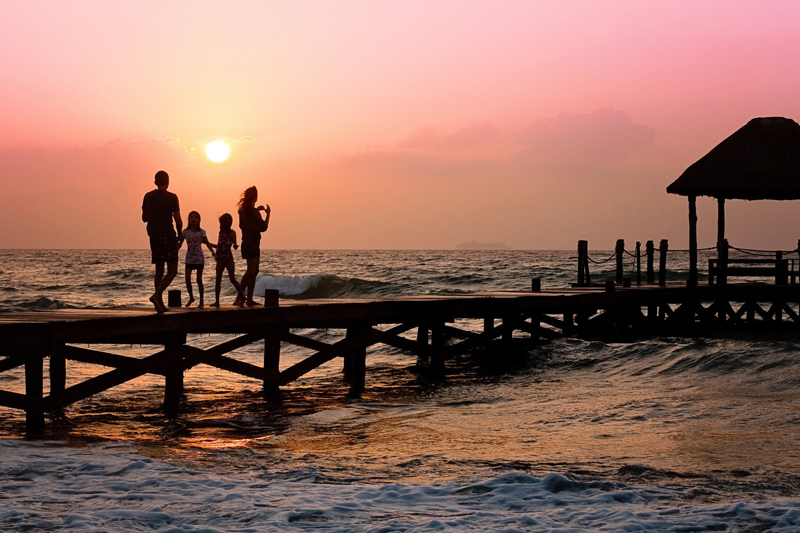 Planning a road trip in the car with your kids? If you're traveling by car on your next family vacation, here's a great way to banish the "are we there yet?" family travel blues.

Vacation goodie bags can be lifesavers on family trips. To eliminate frayed nerves on your next family road trip, pack a special activity bag for each of your kids in an old backpack or even a large gift sack. These travel goodie bags make family travel so much easier and they will soon become a favorite part of your family's vacation memories.

Travel backpacks and travel activity bags are essential for enjoying a long car rides with pre-schoolers or school age kids. If you'll be heading out on a cruise at some point in the future, these bags also provide great diversions during cruise embarkation and debarkation waits. Kids delight in opening the bag to see what's there, so it's generally wise to save the bags until the last minute before traveling.

For the bag itself, generally an old book bag, tote bag or backpack works best. The length of your road trip may end up determining the appropriate size – and how many you pack. Road trip goodie bags are also useful for air travel as well. If you are traveling by plane, try to use something that closes tightly to avoid spills. The bags can be used again each time you travel with your kids.

Make sure you have a separate bag for each child to avoid arguments. You might want to consider labeling items with the child's name. Fill bags with the same items if your children are near in age or have similar interests. Some suggestions for items might include a spiral notebook, colored pencils, small story books, activity books, comic books, magnetic games, card games, travel-size board games, iTunes gift cards, sticker books, non-melting crayons, coloring books, dry-erase boards, kid-friendly magazines, magnifying glass, paper dolls, magic slates, Post-It notepads, invisible ink books, small cars, finger puppets, small dolls/ action figures, felt books with stick-ons, blunt scissors, sewing cards, puzzles, pipe cleaners, a Slinky, Colorforms, party favors and origami paper. Depending on their child's age and budget, some parents also include personal DVD players, MP3 players, hand-held electronic games and other entertainment devices. There's no need to spend a lot of money on stuffing your travel goodie bags, though. Sometimes the simplest items provide the most fun.

While many parents like to save their children's travel backpacks until departure, others like to have their children choose their favorite toys to place in their travel backpack along with the new items. If your kids will be viewing the bag before departure, you may want to wrap the new items so they can't see them. Don't forget to pack your child's security items such as a blanket or stuffed animal. That could easily spell disaster.

In addition, you might want to include snacks to tide your children over between meals. Choose snacks carefully to avoid messes. Avoid sugary snacks, sticky fruits and drinks that you cannot re-close. Pack snacks in zipper bags for easy clean-up. Some travel-safe snacks are: fruit rolls, animal crackers, raisins, sliced apples, grapes, carrot sticks, bananas, and small bags of cereal.

Over time, the key to packing a great travel backpack is keeping your eye out for new items to add to the bag. The Dollar Store, discount stores, and clearance sales can be good sources. Keep a toy or two in your own bag to surprise your child with if unexpected crisis moments come up. You'll be glad you did!








Related Articles
Editor's Picks Articles
Top Ten Articles
Previous Features
Site Map





Content copyright © 2023 by Nancy Schretter. All rights reserved.
This content was written by Nancy Schretter. If you wish to use this content in any manner, you need written permission. Contact Nancy Schretter for details.