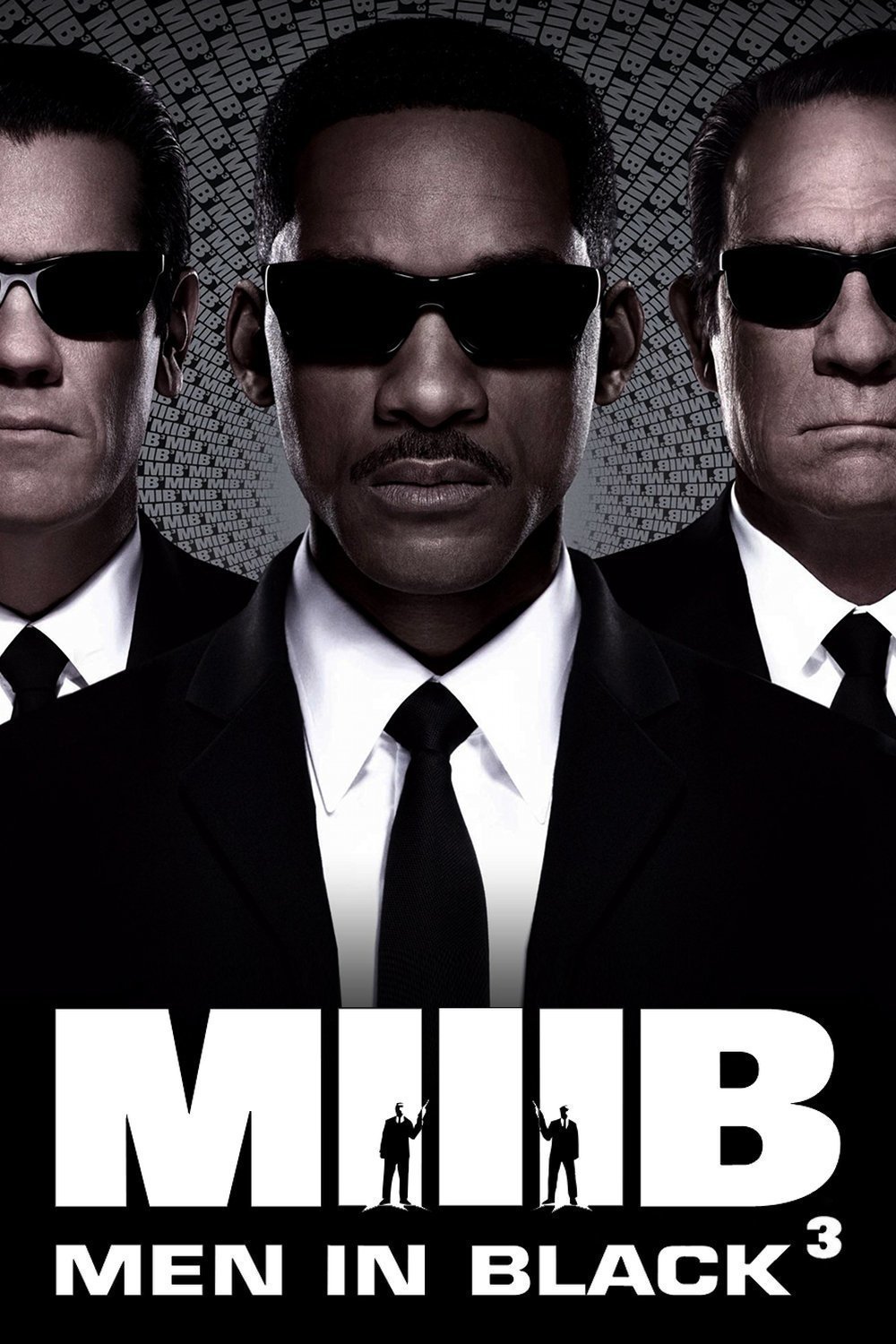 Boris the Animal escapes from a high-tech prison and kills Agent K in 1969, ultimately changing the course of history. It's up to Agent J to travel back in time to stop the events from unfolding. Here are a few movie mistakes to look for while watching "Men in Black III".

· J is holding a squirt bottle of mustard in each hand before being "sneezed" out of the window of Wu's restaurant. In the front view, when J hits the glass, he's still holding the bottles. It cuts to a view of the outside of the restaurant and his hands are empty as he breaks through the glass and hits the pavement outside.

· J is talking to K in Wu's restaurant after the altercation. K has a cup in his hands. K tells J he's suspended for two weeks and puts the cup on the bar top, right side up. It cuts to another view as he walks away and the cup is now upside down. J yells, "that's not the lie you told me when you recruited me", and the cup is right side up again.

· J enters MIB headquarters after K has been eliminated. O is talking to him in her office. In the wider view, when O mentions, "a break in the timeline", she's wearing a ring on her left hand. In the front view, she says, "time travel, time travel", the ring is gone. In the rear view, O mentions, "we made time travel illegal", she's pointing at J with her left hand and the ring has returned. It cuts to a closer, front view and the ring is gone again. The scene cuts back to the rear view and the ring is back. It's gone again in the front view.

· After being tased by K in 1969, J wakes up at MIB headquarters. In the rear view of K after he asks, "How you know my name?", his hands are clasped together with fingers intertwined. It cuts to a front view of K (rear of J) and K's arms are crossed with his left arm over the right. The scene switches back to the original view of K and his hands are clasped together again. It cuts to a different view and his left hand is on top of his right one.

"Men in Black III" (2012) stars Will Smith, Tommy Lee Jones, Josh Brolin, Emma Thompson, Jermaine Clement, and Michael Stuhlbarg. It runs 106 minutes and is rated PG-13 for sci-fi action violence, and brief suggestive content.


Get your copy of "Men In Black III" here:



Related Articles
Editor's Picks Articles
Top Ten Articles
Previous Features
Site Map



Follow @IGMovieMistakes
Tweet



Content copyright © 2022 by Isla Grey. All rights reserved.
This content was written by Isla Grey. If you wish to use this content in any manner, you need written permission. Contact Isla Grey for details.