Yukon Gold and Yukon Gem Potatoes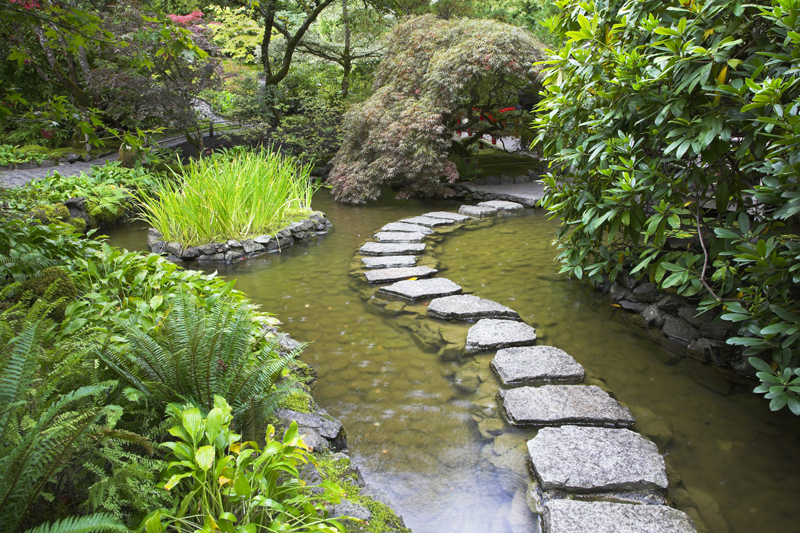 Yukon Gold potato and its offspring, Yukon Gem, have become widely popular potato varieties among home gardeners.


Yukon Gold Potato

Yukon Gold has become my favorite potato due to its superior eating qualities. It seems impossible to heap enough praise on this potato variety.

This modern variety is a yellow skinned, yellow fleshed type that has become the standard by which other yellow fleshed potatoes are now compared. It is the most popular of the European-style gold fleshed potatoes. Just to sum up why this variety is so superior, there is its outstanding flavor and the very high yields.

These can mature as early as 55 to 65 days, depending on the growing conditions. Some sources describe this as an early to mid season variety, up to 70 or 90 days.

This was bred by AgCanada and the Ontario Ministry of Agriculture and Food. Sources appear to disagree on the date of its introduction with some giving this as 1966 and others saying it was in 1980. Yukon Gold has become one of the favorites among all groups from chefs and home gardeners to consumers and market gardeners.

Let's look at some other details of interest to gardeners. One interesting thing about Yukon Gold is that this is a good choice to grow in containers.

The large, upright, uniform plants are very high yielding. It does well in all regions, and is an especially good choice for the South. The small to medium sized, round potatoes have a thin gold to yellow shiny smooth skin. The flesh is very bright creamy yellow-gold.

The flesh is almost buttery and is drier than that of other yellow fleshed potatoes. This has a firm yet fluffy, dry texture. These are premium quality, all purpose potatoes that are just perfect for new potatoes. They are great boiled, baked, mashed, and as salad. These have a very rich buttery flavor that is hard to beat.

Yukon gold potatoes store well. No article on this variety would be complete without touching on the issue of plant diseases. On the plus side, this has moderate resistance to scab and good resistant to viruses and leaf roller. On the other hand, Yukon Gold potato is prone to hollow heart if the soil becomes dry.

Yukon Gem Potato

It is appropriate to include Yukon Gem in the same article because Yukon Gem was an offspring of Yukon Gold potato. This potato was bred from Yukon Gold by the Agricultural Research Service of U.S.D.A. in Aberdeen, Idaho. The other parent was Brodick, a Scottish variety, which is resistant to blight.

Yukon Gem potato is considered less challenging than Yukon Gold and is very easy to grow. This potato is classified as an early to mid-season variety, maturing in 80 to 100 days. It is at least ten days later than Yukon Gold potato.

The round to oblong or oval potatoes are medium sized, three to four inches long and wide. They look a lot like Yukon Gold potatoes, and also have a yellow skin and yellow flesh.

These have a thin golden yellow flesh and pale yellow to golden tan flesh. Yukon Gem potatoes have a low to moderate moisture content with a creamy, fairly dry , waxy firm flesh that almost seems like it has already been buttered. These potatoes have an outstanding buttery rich flavor.

Yukon Gem potato is an all purpose potato.

This variety is even more higher yielding than Yukon Gold. Yukon Gem potato is an all purpose type, good for baking and mashing due to the rich buttery flavor. These potatoes store very well.

The plants are even more disease resistant than Yukon Gold with high resistance to scab and dry rot, and moderate to high resistance to late blight. These potatoes are also resistant to cracking and hollow heart.

The Yukon Gem potato plant two to three feet in height with a spread of 1½ to two feet. Space the plants about ten to fifteen inches apart. The blossoms are lavender. This variety is a good choice for small gardens and containers.


Related Articles
Editor's Picks Articles
Top Ten Articles
Previous Features
Site Map





Content copyright © 2023 by Connie Krochmal. All rights reserved.
This content was written by Connie Krochmal. If you wish to use this content in any manner, you need written permission. Contact Connie Krochmal for details.