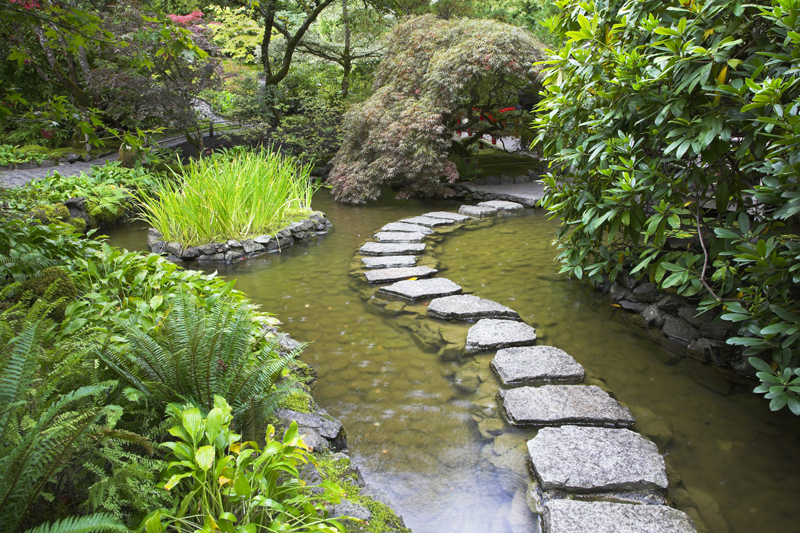 Mapleleaf Viburnum

Reaching 5 to 6 feet in height, this shrub is native to woodlands of the Northeast. It requires shade. Hardy to zone 3, the plant bears blackish-purple fruits. The leaves turn bronze to purple in the fall.

Flowering is in May and June. The flower clusters, 3 inches across, are on long stalks. The three lobed leaves are toothed. Mapleleaf viburnum requires of pH of 4 to 5.


Nannyberry

This species of viburnum is also called sheepberry. Nannyberry is a 20 to 30 foot tall shrub that can resemble a tree. It is native to the East. This can be trained as a single trunk tree or a multi-stemmed shrub.

The plant makes a good screen. The small white blossoms open in the spring and form large clusters, 5 inches wide.

The fall foliage is reddish to reddish-purple. The fruits change color several times as they ripen to blue covered with a bloom.


Oregon Grape Holly

Oregon grape holly is native to the Northwest. Hardy to zone 5, it is usually 3 feet or so. But, this can get to 6 feet under good growing conditions.. The vivid yellow scented blooms appear mostly in early spring. But, I have known this to bloom when snow and ice still covered the ground in Western North Carolina. The flowers form crowded clusters.

The plant bears attractive grape-like fruits that ripen to blue. These are edible. The leathery, spiny leaves have 5 to 9 leaflets. The leaf edges are often spiny. The leaves turn reddish-purple in the fall.

Smoke Bush

Smoke bush has long been a favorite shrub in America. The plant is named for the wispy panicles on the flowers. These are very long lasting and provide interest for months by creating a smoky effect.

The plant is 10 to 15 feet tall. Some varieties have colorful foliage, such as purplish-black. In the fall, the foliage of the species turns red.

Flowering is from July onwards. The fruits appear a short time later. The fruiting clusters are 10 inches long and are covered with greenish-purple hairs.


American Smoke Tree

Also called chattam wood, this woody plant can be 15 to 20 feet tall. Hardy to zone 5, this is native to the Southeast. It is an attractive plant for gardens, provided there is sufficient space.

The leaves turn either red, orange, or yellow in the fall. American smoke tree is really a shrub with lots of stems rather than a true tree. It is upright.

American smoke bush is native to parts of the South westward to Texas. Flowering is from July on. These flower clusters aren't quite as showy as those of the other species.




Related Articles
Editor's Picks Articles
Top Ten Articles
Previous Features
Site Map





Content copyright © 2023 by Connie Krochmal. All rights reserved.
This content was written by Connie Krochmal. If you wish to use this content in any manner, you need written permission. Contact Connie Krochmal for details.