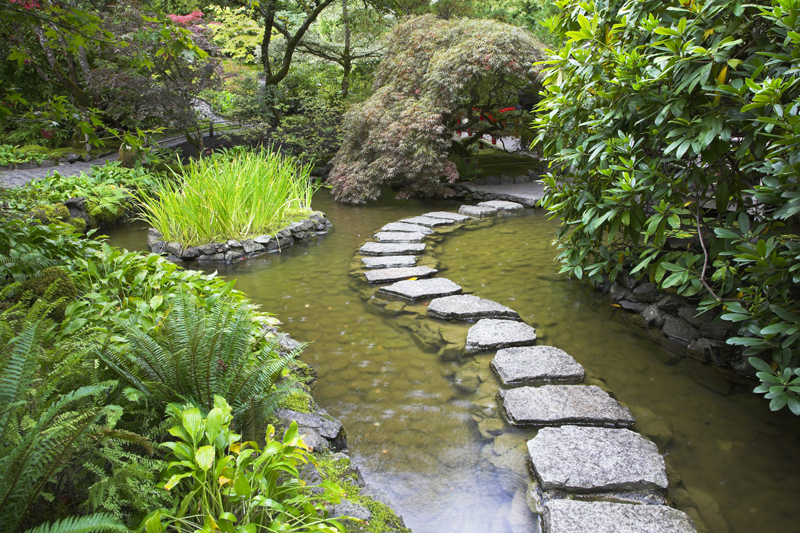 Many of the maples provide exquisite fall color. Here is a look at some of those.


Amur Maple

This tree or shrub provides excellent red fall color. The 15 to 25 feet plant is very hardy, to zone two. This is generally free of pests.

The winged fruits turn bright red in late summer and add additional color. Transplanting well, it is a very adaptable plant.

Amur maple prefers cool climates—zones 2 through 6. The whitish-yellow scented blooms open as the leaves expand, usually in April.


Japanese Maple

The Japanese maple is a source of red fall color. Hardy to zone 3, it was introduced in 1828. This lovely small tree or shrub can reach 20 to 25 feet in height. The small, rounded tree has palmately lobed foliage.

Many varieties are available, including some with finely dissected leaves. Some have colorful foliage. The small purple flowers form small flat topped clusters. The seeds are winged.


Mountain Maple

Mountain maple is native to the East. Hardy to zone 2, this can be a shrub or tree. The plant tolerates shade. The 3 lobed leaves are bright red in the summer. During the fall, they turn scarlet and orange.

This species is most suited to mountainous regions. The small, yellow-green blossoms open in May and form hairy clusters.


Norway Maple

Norway maple brings yellow fall color. It is a popular cultivated species. The tall tree is 90 to 100 feet or more in height.

It is hardy to zone 3. The dense, branched, round headed plant is often used as a street tree. It features greenish-yellow blooms in clusters that open before the leaves appear.

This species withstands urban conditions. It is a very good ornamental tree. Crimson King is a popular variety with colorful dark red leaves.


Red Maple


Red maple is a source of red and yellow fall color. The very tall native tree can be 120 feet in height under good growing conditions.

Hardy to zone 3, it is native to the East and Central States. Also called swamp maple because it is native to wet spots, this fast growing tree is weak wooded.

There is a narrow columnar form available. Red maple is grown as a street, park, and shade tree.

The showy red blooms open in March and April. The winged seed pods are vivid red.


Silver Maple

Silver maple brings lovely yellow fall color. A tall, wide spreading native tree, this species is widely cultivated. It is hardy to zone 3.

The tree can be 110 to 120 feet in height. The underside of the leaves is silvery, which is how the tree got its common name. The species is native to the East.

Blooms appear in February and March on short stalks. These lack petals. The branches are brittle and prone to storm damage.




Related Articles
Editor's Picks Articles
Top Ten Articles
Previous Features
Site Map





Content copyright © 2023 by Connie Krochmal. All rights reserved.
This content was written by Connie Krochmal. If you wish to use this content in any manner, you need written permission. Contact Connie Krochmal for details.