Some Fool Proof Perennials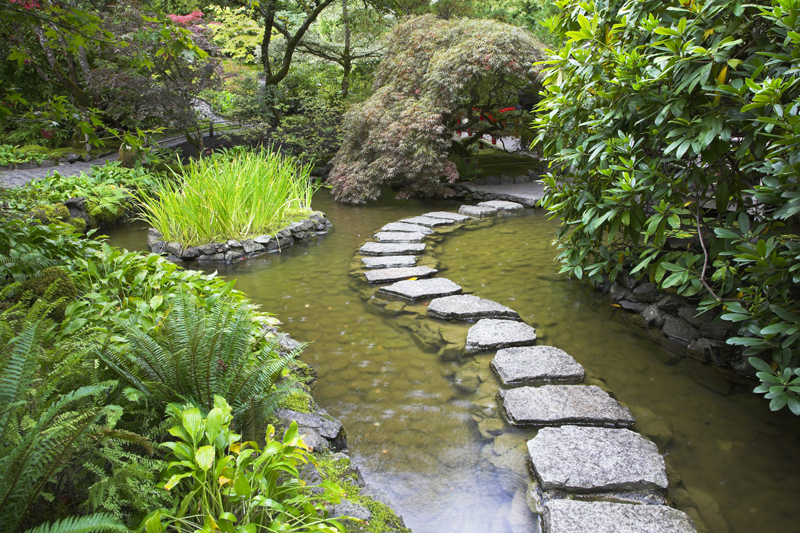 Some perennials are so easy to grow they're virtually foolproof. Recommended species include the following.

Hen and Chicks

Mostly stemless, this evergreen succulent perennial is also called house leek. This plant is easily recognized by the 3 to 4 inch wide rosettes of foliage. The rosettes produce offsets. Hen and chicks spreads readily to form clumps, two feet across.

The succulent, fleshy, wedge shaped leaves are greenish-gray to gray. These have bristly tips.

Flowering is mostly in the summer. The terminal flower stems can rise to a foot in height. The one sided hairy flower clusters have reddish-tinged to pinkish-red, one inch wide blossoms. The flowers can contain a dozen petals.

When the clumps become overcrowded, the plants benefit from division. The rosettes that have bloomed can be discarded. Replant the young rosettes.

Hen and chicks is an excellent choice for rock gardens. These prefer a poor, relatively dry soil.

Water the newly planted hen and chicks need just enough to keep them succulent. They can be damaged by over watering.

Prickly Pear

The prickly pears are native succulents that occur over much of the country. However, they are most numerous in the Southwest. Instead of leaves and stems the prickly pears generally have flat pods covered with spines. However, there are spineless ones as well.

The prickly pears are hardy to zone 4 or so, according to the species. These plants have both spines and short barbed hairs.

The prickly pears can be upright, clambering, or prostrate, according to the species.

These feature very beautiful vivid blossoms. These are mostly solitary, and are typically yellow, white, or pink.

The large blooms are very showy. These open along the edges of the pads in late spring into summer.

The fruits are berries. Those of some species are edible. They ripen to reddish. Realize that these fruits are covered with spines. So peel them carefully before eating them.

The prickly pears require a sunny spot with quick draining soil. Hardiness can vary by species.


Spanish Bayonet

Spanish bayonet is also called yucca and Spanish dagger as well as Adam's needle. These evergreens are native mostly to the Southwest and South. Many are perennials, but there are also some shrubby or tree-like species as well.

These produce offsets, and over time the plant can become overcrowded as a result. At that point, these natives benefit from being divided.

Avoid planting Spanish bayonets near walkways, patios, and other areas where the spiny leaves might injury someone who comes in contact with the plant.

Once these plants become established, they rarely need watering. The exception would be if there is a multi-year drought. At that point, watering is a good idea.

Spanish bayonets require a well drained soil in full sun. The sword shaped foliage is tough and forms rosettes. These bear tall flower stalks covered with white bell-like blossoms.

Many varieties of Spanish bayonet are available. The very bold looking plants have leathery, very tough, sword-shaped leaves, which can be several feet long. These tend to form a basal rosette. Most have no trunk.

The white blossoms with six petals can sometimes have purple tinges. The waxy, nodding, cup-like, upright showy blooms are borne on erect terminal clusters. The fruit is a capsule.

These plants are often hardy to zone 3 or 4, according to the species. These do best in a gritty or sandy soil that is on the dry side. Propagate by offsets or seeds.


Related Articles
Editor's Picks Articles
Top Ten Articles
Previous Features
Site Map





Content copyright © 2022 by Connie Krochmal. All rights reserved.
This content was written by Connie Krochmal. If you wish to use this content in any manner, you need written permission. Contact Connie Krochmal for details.