Some Perennials for Damp Gardens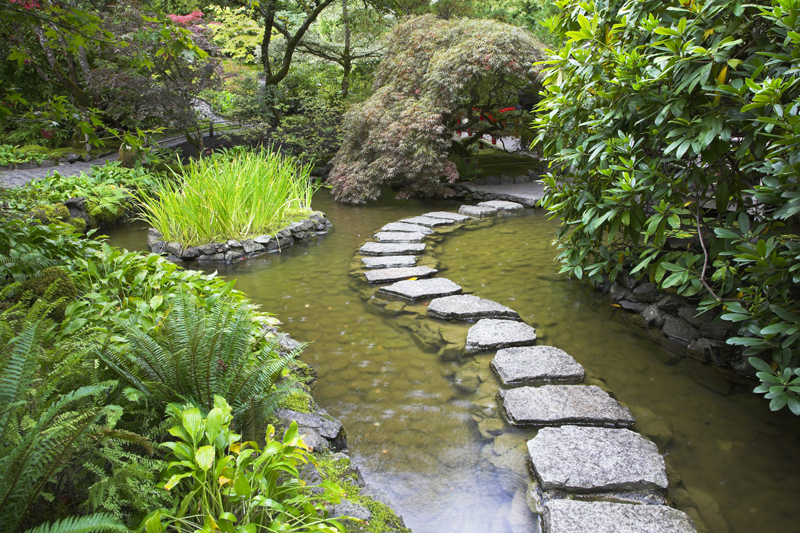 Certain species of perennials are ideally suited to damp soils. These include the following.


New England Aster

New England aster is tolerant of wet soils. It can self sow. The plant is native to parts of the East into some areas of the West. It is considered one of the best wild flowers for the garden.

This is a tall, branched, sturdy stemmed, very leafy wild flower that reaches 3 to 5 feet in height, which is almost as wide. The lance-like leaves, 3 to 4 inches long, are hairy.

The two inch wide daisy-like blossoms are blue-violet to deep purple. These are borne on 1 ½ inch wide crowded heads.

There are a large number of varieties available with the flower color varying widely. New England aster blooms in late summer and fall for a long period.


Sweet Flag

Several species of sweet flag are in cultivation. Most are hardy. These easy to grow, evergreen, perennial, grass-like, stout plants are sweet scented, especially when dried.

Easy to grow, sweet flag requires little attention. It is propagated by divisions. The plant

The plants form clumps about 2 feet wide. Some varieties have variegated or colorful leaves.

These lovely foliage plants are perfect for the edges of bogs, ponds, marshes, along waterways, and damp borders. They will even grow in shallow water.

The plants resemble ornamental grasses, but they are actually relatives of the calla lily. The grass-like, thick leaves form flat fans. The blooms are rather inconspicuous and appear on a spadix-like floewr stalk. The plant bears berry-like fruits.

The Japanese sweet flag is semi-evergreen, but the common sweet flag dies to the ground for the winter.

All of these plants are named for the sweet scent of the grass-like leaves.

The sweet flags are also suitable for well drained soils. However, do water in during dry spells as they do require a constantly moist soil.


White Turtle Head

Native to the East, white turtle head is a wild flower that is suited to bog gardens and damp sites. It thrives in full sun and shade.

This native blooms during late summer and fall. The plant is named for the oddly shaped, white blossoms with two lips. These are an inch in length and appear puffed up.

The plant is 2 to 3 feet in height, but it can sometimes be taller. It has a spread of 1 ½ feet. There is a variety with black foliage.

White turtle head has two relatives that need the same growing conditions. These are the rose turtle head and the pink turtle head, both of which are named for their flower color.


Related Articles
Editor's Picks Articles
Top Ten Articles
Previous Features
Site Map





Content copyright © 2022 by Connie Krochmal. All rights reserved.
This content was written by Connie Krochmal. If you wish to use this content in any manner, you need written permission. Contact Connie Krochmal for details.