10 Tips For Traveling Light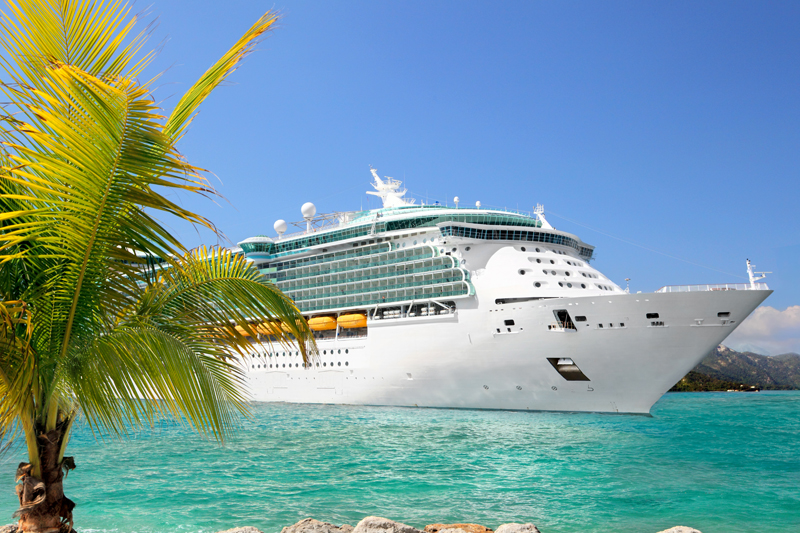 Airline travel can be plagued with tight flight connections and stressful moments. In addition, weather and flight crew issues can result in cancelled flights or significant air traffic delays.

As a result, many cruise passengers are interested in taking only carry-on luggage on their cruise to avoid potential travel complications. For a growing number of vacationers, it's easier to pack light rather than dealing with the possibility of lost baggage or luggage that may never catch up to them over the course of their cruise.

Here are ten steps that will help you pack and cruise successfully with only carry-on luggage:

1. Get the right luggage. Check with all of your airlines to confirm their carry-on baggage size and weight requirements. These vary significantly, particularly the weight restrictions. It's possible to pack everything needed for a 7-night cruise (or longer) into a 21-inch carry-on suitcase and a tote bag. If your airline has stringent weight requirements for carry-on luggage, you may need to purchase an ultra-light suitcase weighing 7 pounds or less. Airlines also allow one personal item, so double check your airline's size and weight restrictions for that as well. Find out whether your airlines impose a total carry-on weight limit, requiring your suitcase and personal item to be weighed together before approving them for carry-on purposes.

2. Review your itinerary and planned shore excursions. Know where you will be going on your upcoming cruise and plan accordingly. Some cruise itineraries are filled with cosmopolitan cities, while others are primarily comprised of warm weather beach destinations. Also review the amenities you might use on your ship, such as pools and ropes courses, and bring the appropriate clothes and shoes. In addition, think about what you'll need for the shore excursions you're planning to take. Don't pack at the last minute.

3. Check the weather. Two weeks before sailing, start checking the weather forecast for each of your ports of call and continually monitor it up until the time of boarding. This will let you know what you should be packing for your cruise. Continual monitoring is particularly important during the spring and fall when temperatures can change significantly in Europe and other destinations. Make sure to bring rain gear, as weather can change quickly. Packing light is good, but it's also important to be prepared.

4. Pack mix and match clothes. Choose two or three basic colors so you can mix and match your clothes. That will make it easier to create multiple outfits from the limited items you bring on your trip. In addition, bring only one or two pairs of comfortable shoes. Shoes can be bulky and they take up a lot of room, so this can sometimes be a problem area. Think about what your shoes will be used for and how important each pair really will be to the success of your cruise.

5. Use packing cubes. Many carry-on packing pros strongly advocate the use of packing cubes. Videos available online demonstrate how easy it is to fit more clothes into carry-on luggage using packing cubes and organize your suitcase more effectively. Take a look and consider trying them out. If your airline has a stringent weight limit for carry-on luggage, however, using packing cubes may not be as helpful.

6. Wear clothes more than once. If you want to wear completely different outfits for every day's activities and each dinner, it will be hard to travel with just carry-on luggage. Cruise guests who want multiple changes of clothes daily usually bring one or more large suitcases. Remember, your friends and family are likely to be the only people you'll see again on your cruise. Don't worry if your dinner companions see you in the same clothes more than once.

7. Bring a few accessories. Women often find that bringing along several lightweight scarves helps them to dress up their clothes and create different outfits on their cruise. Select a few scarves that can easily be worn with different outfits. Sometimes a lightweight shawl and/or several pieces of costume jewelry can be useful as well.

8. Be willing to do laundry. One of the keys to cruising with only carry-on luggage is being open to having laundry done during your cruise. The cost of doing laundry on the ship is well worth it for those of us who prefer not to check bags. Remember that many ships now have self-serve washer/dryers onboard, making it even cheaper to clean clothes on your trip. Check your cruise line's website to learn if there are guest laundry facilities onboard and if not, what the prices are for laundry and dry cleaning. Sometimes ships offer special laundry specials at certain times during the cruise.

9. Wear your heaviest clothes on the plane. Luggage weight requirements can be one of the biggest challenges for those hoping to travel with only carry-on luggage. Plan to wear your heaviest clothes on the plane. These items can include jeans, heavy shoes or boots, coats and other clothing. Wearing multiple layers on the plane is another strategy often used by avid light packers, particularly when stringent luggage weight limits are involved.

10. Bring a light packable duffel bag. While many travelers want to make sure their luggage accompanies them directly to their cruise ship, bringing carry-on only on the way home often isn't equally important. If you're planning to take carry-on luggage to your cruise and check it on the way home, pack a lightweight folding duffel bag in your suitcase. This will allow you to purchase souvenirs on your trip and bring them with you on the plane while checking your suitcase. Packable duffel bags are sold online, in luggage stores and sometimes even onboard your ship.



Related Articles
Editor's Picks Articles
Top Ten Articles
Previous Features
Site Map





Content copyright © 2023 by Nancy Schretter. All rights reserved.
This content was written by Nancy Schretter. If you wish to use this content in any manner, you need written permission. Contact Nancy Schretter for details.