12 Easy Ways To Avoid Weight Gain On A Cruise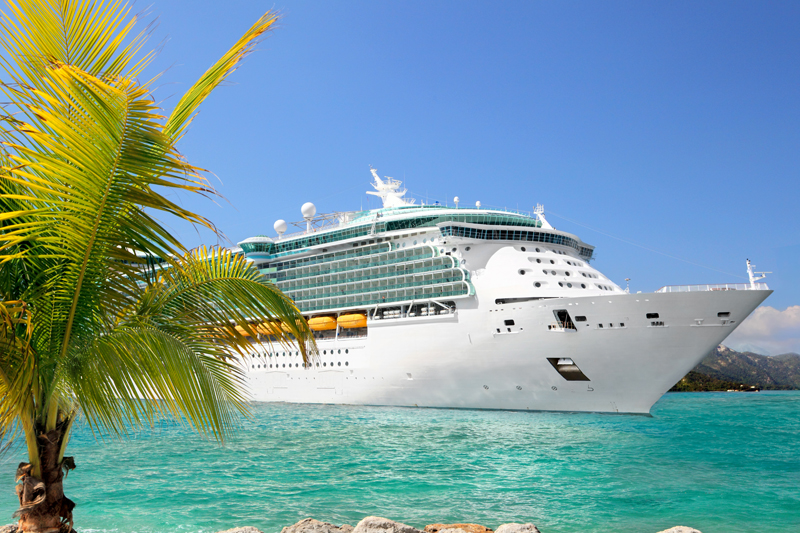 It can be easy to gain weight on vacation, particularly on a cruise. The dining options on today's cruise ships are enticing and there are a wide variety of venues available to binge on board. In addition, it's tempting to overeat since meals and snacks are included in your cruise fare.

Cruise vacations don't have to be synonymous with weight gain, though. In fact, it can be easy to maintain or even lose weight on a cruise. It's all in your mindset and how you approach the cruise experience.

If you're trying to avoid gaining weight on your next cruise, here are twelve great tips:

1. Make a plan. Think about your goals for staying healthy on vacation and make a plan in advance. Write down your plan and bring it along with you on your cruise. Your plan will help you to stick to your goals. If you have a specific exercise schedule at home, like jogging each morning, keep it up on your cruise. If you're using Weight Watchers or Noom to help lose weight, their apps will help you keep track and stay committed.

2. Walk everywhere. Today's cruise ships are huge and there's so much to see and do on board. Don't just sit around. Take a walk around the ship and check out all the different venues. If you own a Fitbit, take it with you and set a specific daily goal for steps walked each day. Some cell phones have built-in pedometers and there are free fitness tracker apps that can be downloaded as well.

3. Eliminate the urge to eat to "get your money's worth. While many meals, snacks and dining options are included in the cost of your cruise, it doesn't mean that you need to eat everything to make the expense worthwhile. Carefully think about the "I paid for it" mentality and consider what you will have paid for if you overindulge while dining. Rather than defining vacation value in terms of quantity, redefine it to include experiences, memories and long-term health instead.

4. Select active shore excursions. Once your ship is in port, plan to participate in an active tour. Shore excursions that incorporate hiking, biking, swimming, snorkeling or plenty of walking will burn up calories. Research your options in advance and make reservations for any "must have" excursions in advance to avoid disappointment. Popular activities and excursions often sell out quickly.

5. Avoid buffets. Most cruise ships feature massive buffets that are very tempting and can wreak havoc on your willpower. It's hard to exercise self-control when faced with so many delicious choices. Even when trying to be disciplined, it's easy to overfill your plate. Rather than opt for the buffet, head to the main dining room or a specialty dining option for your meals. Main dining rooms on cruise ship often feature spa menus and reasonable portions are served. When in doubt, have it your way. It's easy to custom order your meal in cruise ship dining rooms. Just ask your waiter to serve items simply grilled and leave off cream sauces, fattening salad dressings and other calorie-heavy fare. Half-portions can be ordered, too. Eliminating bread from your meals will help as well.

6. Take the stairs. While it's tempting to ride the ship's elevators, choose the stairs instead. Walking up and down the stairs to the gangway, meals, shows and other onboard events will burn up calories and provide some of the exercise needed to stay in shape. Taking a Fitbit with you on your cruise can provide added encouragement to use the stairs. The device will track how many sets of stairs you've taken each day, helping you to reach your goal.

7. Opt for healthy dining options. Most cruise ship menus include a number of lower-calorie options for guests. Choose a daily overall calorie count, log your meals to stay focused, and choose menu selections that stay within your budget. Grilled chicken or fish, healthy soups and salads, and fruit are often good choices. You don't have to avoid desserts completely – just choose the rest of your meal wisely to stay within your calorie count or have a small taste.

8. Choose your drinks wisely. It's tempting to order a tropical pina colada on board to celebrate your cruise as you sail away from shore. But that single pina colada can be packed with as many as 500-600 calories, making it a poor choice. Stay away from sugary sodas and cut back on alcoholic drinks while on your cruise. Watching your weight doesn't necessarily mean avoiding alcohol all together. Just download a calorie counting app before you leave and choose your drinks wisely.

9. Head to the fitness center. Exercising at a gym can be difficult to fit into an everyday routine, but it's much easier on a cruise ship. After all, you're on vacation and there's a state-of-the-art gym located just a few floors away. Pack your exercise gear and bring it along on your cruise. Fitness centers are often located near the front of the ship, so you can enjoy the beautiful views while working out. Make a commitment to yourself to exercise a certain number of days during your cruise and build it into your schedule. If you're considering participating in some of the many fitness classes offered onboard, make sure to determine which ones are free and find out about any additional charges before signing up.

10. Dance it off. There's at least a party or two happening every night on most cruise ships and many venues feature different types of music. You're sure to find something that fits your musical taste. Plan to dance the night away while you're onboard your ship. Dancing burns up lots of calories and it's wonderful to live it up on vacation.

11. Weigh yourself every day. If you're very serious about not gaining weight on your cruise, make a commitment to weigh yourself every day. This tip has been recommended by several friends who have cruised while being on Weight Watchers, Noom and other programs. Some cruise guests bring their own lightweight scale to put in their stateroom. Having the scale in the room is a constant reminder to stay true to your goals. It's also easy to check your weight in the fitness center each day. Weigh yourself at the same time every day – preferably first thing in the morning.

12. Get plenty of sleep and drink lots of water. Make sure to drink as much water as possible and get lots of sleep. Staying hydrated and getting lots of rest are important parts of any diet and exercise plan. It will help you avoid getting sick on your vacation as well. Make sure to get plenty of sleep prior to leaving on vacation, too. It's quite common for people to stress out, run around like crazy and stay up late working prior to traveling, only to get sick once on vacation due to a run-down immune system. So pack and prepare for your vacation in advance, then sleep well before departing. If you follow all these tips, you'll be likely to stay healthy and may even find yourself losing weight on your cruise.









Related Articles
Editor's Picks Articles
Top Ten Articles
Previous Features
Site Map





Content copyright © 2023 by Nancy Schretter. All rights reserved.
This content was written by Nancy Schretter. If you wish to use this content in any manner, you need written permission. Contact Nancy Schretter for details.