10 Top Travel Photography Apps For Your Next Trip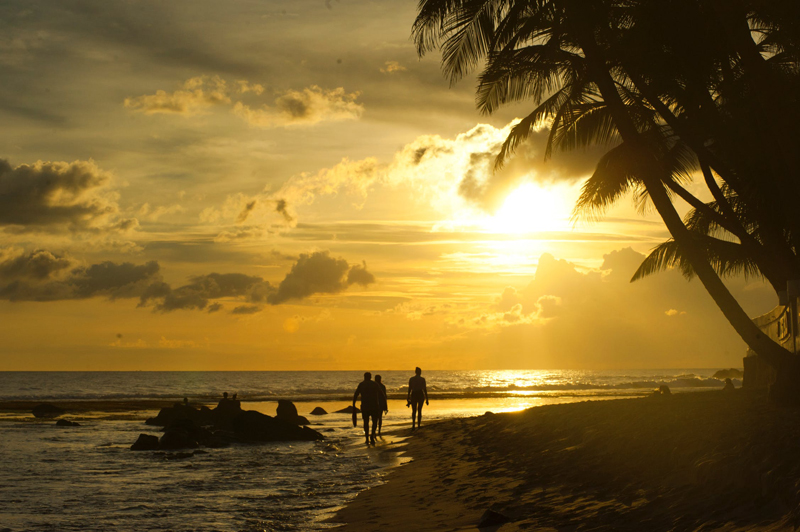 Smartphones are popular choices for taking pictures on cruise vacations. Mobile phones often have superb cameras and are small enough to fit in a pocket for easy access. They're much lighter to tote around, too.

Vacationers generally pack a camera or two but often default to their trusty smartphone for taking many of their travel photos. While the outstanding in-phone cameras and ease of access are two key reasons, the excellent photography apps available for today's iOS and Android smartphones are another prime justification. These terrific smartphone photo apps can help create beautiful high-resolution images and great content to share with your family and friends on social media.

Instagram is still the most popular app for perfecting and sharing travel photos, but there are others as well. Some smartphone photography apps have superb photo editing capabilities, while others help travelers precisely locate their destination's most spectacular locations. For the best photography results, download the apps and play around with them before your trip.

Here are ten top photography apps to help you get the best travel pictures on your next cruise vacation.

1. Snapseed. Snapseed provides an excellent photo editing tool for photographers seeking to improve their pictures. Using Snapseed, travelers can enhance their images through cropping, highlighting, straightening, and improving their photo's contrast, coloring, and sharpness. White balance and some pre-set filters are available as well. Learning to navigate the app can take a little while, but images are easy to edit after you understand how to use the tool and its many features. Once photographers are pleased with their image, they can send it to others via email or export it to social media platforms. The app is available for both iOS and Android.

2. VSCO. This image editing and photo sharing app allows travel photographers to improve their final picture by using a wide variety of preset filters, photo editing tools, and even a camera. The VSCO app is similar to the filters and photo-sharing options available on Instagram, but some mobile phone photographers prefer the wider range of choices available on VSCO. Some filters and pre-sets are free to use, while other pre-sets and advanced photo editing tools are available at an additional charge. For those willing to spend the time working in today's modern darkroom, VSCO can be used together with Snapseed to develop the perfect image. This app is available for both iOS and Android.

3. Lightroom Mobile. Avid photographers familiar with Adobe's Lightroom software will want to download this app, which is available for iOS and Android smartphones. Lightroom Mobile is a powerful photo editing app with a wide variety of features that are perfect for travel photography. The free version of the app has a number of features to adjust such levels of exposure, sharpness, light, color, and white balance. Photo filters are available, too. In addition, you can also pay to purchase special Lightroom pre-set and bundle packages as well as additional add-ons.

4. Pro HDR X. Many travel photos feature landscapes, and the Pro HDR X app is designed for those types of pictures. Smartphones don't do a great job of capturing the broad range of shadows and highlights in landscapes, particularly when lighting conditions aren't the best. The Pro HDR X app helps to create more vivid landscapes by combining multiple images with different exposures into one beautiful shot.

5. Canva. Canva is a great photo editing app that also excels as a graphic design tool. Available for both iOS and Android smartphones, Canva allows photographers to create beautiful visual images of their travels and share them using thousands of templates. The app and its filters can be used to modify each photo's color saturation, contrast, brightness, and more. In addition to improving photos, Canva is great for creating image-based designs and content to share on social media platforms.

6. Afterlight. This is a popular app for travelers posting lots of pictures and stories on Instagram. Afterlight offers many easy editing tools, filters, and even frames to use around your images. The texture features and artwork tab are excellent as well. Once you're finished, you can easily upload your photos to Instagram and Twitter. The Afterlight app is available for both iOS and Android smartphones.

7. TouchRetouch. Most photographers have taken pictures that, upon review, have something in them that they'd love to remove. It might be a group of people, a telephone pole, wires, or something else that takes away from the picture. The TouchRetouch app provides an easy way to fix photos by removing objects that detract from the overall image. Available for both iOS and Android, TouchRetouch is a convenient way to edit and improve your travel shots.

8. Explorest. Looking for the best places to take amazing photos when you travel? The Explorest app can help. Explorest helps travelers discover the world's most spectacular places, shared by more than 100 renowned photographers and leading travel influencers - many of whom are well-known on Instagram. From city rooftops to remote mountain vistas and extraordinary places in between, Explorest details the most beautiful spots to take pictures and offers all the information needed to get the perfect shot. Explorest's Location Insights provides the exact GPS coordinates where the photographer stood, precise directions on how to get there and the best times to go, weather forecasts, magic light hours, insider photography tips, and more. The app is available for both iOS and Android.

9. InShot Video Editor & Video Maker. This app will help travel photographers develop great videos of their trips. The app has many outstanding features, including the ability to add text, music, special effects, and more. It is available for both iOS and Android.

10. Foodie. If you love taking great food photos, the Foodie app is for you. Foodie is designed specifically for taking and editing pictures of food and sending out the best shots on social media. The Foodie app offers a wide variety of filters and tools that help produce amazing Insta-worthy food shots, even in low lighting conditions. The filters are easy to match to your meal, with names like Picnic, BBQ, Romantic, Crispy, Chewy, Tropical, and more. The Foodie app is available for both iOS and Android.







Related Articles
Editor's Picks Articles
Top Ten Articles
Previous Features
Site Map





Content copyright © 2023 by Nancy Schretter. All rights reserved.
This content was written by Nancy Schretter. If you wish to use this content in any manner, you need written permission. Contact Nancy Schretter for details.