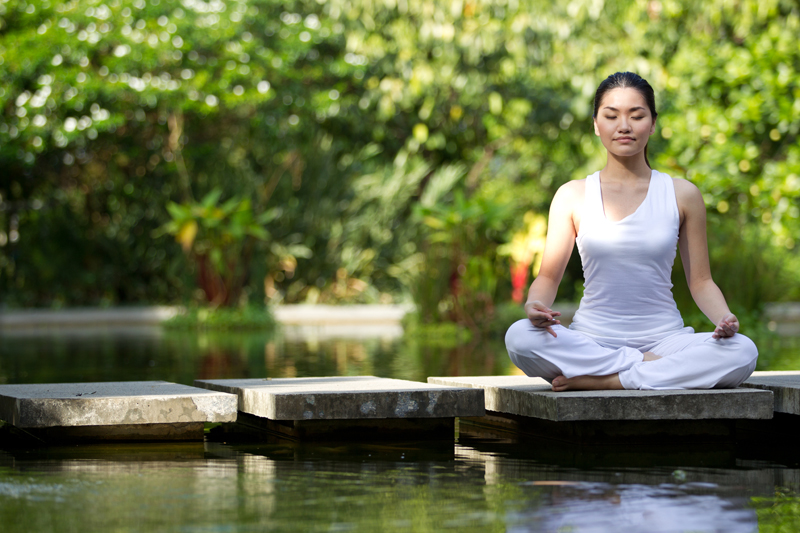 There is so much written about meditation and still so much unknown. Perhaps people are trying to understand something that they need to experience…You can read as much as like, but you never really know what it is until you do it yourself.

There is a lot of fear around meditation. From what I have learned from my students, most of them are afraid to be alone with their thoughts, since they spend most of their time trying to avoid them by filling any spare time with meaningless activities.

It is also common to hear from people that they don't have time to meditate, that they fall asleep or that it induces panic attacks in them. This is all the result of fear and a mind that has not been trained in the ways of being aware of the Self. A mind that flits around from one thing to another without logic or understanding.

Meditation is a simple practice of turning our attention within to help us to be aware of our thoughts and to assist with being present in each moment. Mindfulness is being aware of things around us in daily life and activities while meditation takes us deeper into ourself in a more focused way to become self aware, aware of thoughts and to become an observer of them. Meditation can bring clarity and peace of mind when practised regularly and a stronger sense of knowing yourself and how you function.

When you observe your thoughts you may be surprised to notice that they are either rooted in the past or the future but not on what is actually happening 'now'. That can be a huge revelation for some and this realisation can be the first step to becoming more self aware.

We don't go into meditation to relax, we go into meditation with curiosity, a strong will to observe and become aware of ourself, our mind and our reactions to the sensations that occur within us. When you close your eyes and go to sleep that is not meditation and it will not serve any purpose on your path to developing a deeper understanding of yourself and your psychology.

Meditation is active and may be the toughest thing you do. However, the more you persevere the more you break down the barriers to peace. The more aware you become of your thoughts and how they affect you the more detached you become from them and wonder why you ever believed them in the first place.

When starting out with meditation I usually suggest that you start small. Start to bring mindfulness into your day. Notice how you are feeling throughout the day, if your breathing is shallow or deep. Notice things around you and just become more present in your surroundings. You will start to be aware of reactions within yourself and notice how you feel if someone upsets you.

You may feel anger build in your body, or if someone is kind you may notice the different sensations you feel and experience the different reactions that follow.

When you come to sit for meditation this can help you with your session. Usually the breath is used to take us into meditations and it is not unusual to be asked to notice your thoughts and the sensations that they stir in your body, then you are more able to observe the reaction that follow.

Our body is such a strong indicator of how we are feeling. The nervous system is wired to react to things we either like or dislike. In this way, we are all reacting to sensations in our body. Through deep meditation and determined practice you start to see yourself clearer and gain a sense of personal responsibility and emotional intelligence. Most of the world are reacting to thoughts and behaving as if they are real.

Meditation can help us identify our reactions and the thoughts that they were created from. Then from a place of awareness we can look at the thoughts and ask ourselves, is this true? Why do I believe this thought? It can be liberating to discover unconscious patterns and behaviours.

Start slowly through mindfulness practises and small 5 minute meditation sessions. The two will come together and support your journey as they are both about developing habits of stillness and self awareness.

I am available to answer any questions and support you on this journey. Please post any questions in the forum and I will endeavour to help you.

Namaste.


Related Articles
Editor's Picks Articles
Top Ten Articles
Previous Features
Site Map





Content copyright © 2022 by Cat Hamilton. All rights reserved.
This content was written by Cat Hamilton. If you wish to use this content in any manner, you need written permission. Contact Cat Hamilton for details.