What To Know About Hurricane Season Cruises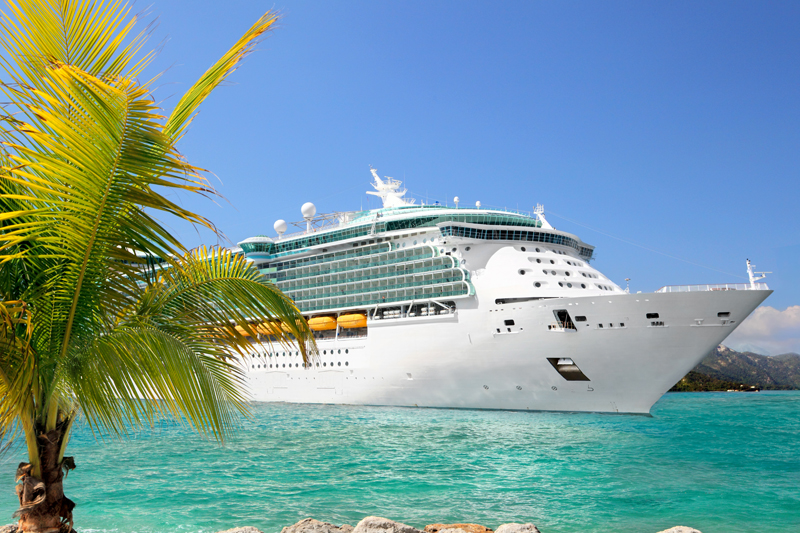 Hurricane season is here, and storms have been making the news. While there can be a number of benefits for taking a cruise to the Caribbean, Mexico, Bermuda or the Bahamas during the late summer and fall, it is important to be aware that there are some potential risks as well.

Hurricane season officially takes place in these regions from June 1 to November 30, but storms often peak from mid-August through mid-October. Major hurricanes can wreak havoc on cruise ports, itineraries and flight schedules. Safety is the cruise lines' top priority, so sometimes changes are necessary. Vacationers should take note of these possibilities when considering a hurricane season cruise to the tropics.

While hurricanes and other significant weather disruptions do not occur often, it is essential to consider their possible impacts on your vacation plans. Some of the risks include:

Cruise Port Cancellations. One of the advantages of choosing a cruise instead of a land vacation during hurricane season is that ships can change their course. Instead of visiting ports being impacted by a storm, the cruise line might route the ship to another island. While this can be great for those simply wishing to enjoy any tropical escape, it can cause disappointment for guests who booked their cruise because of that specific port of call or itinerary. Cruise lines' policies allow them to change ports of call if necessary, and guests are not entitled to compensation other than refunded port fees for any missed port. Sometimes credit is provided to guests as a goodwill gesture, but that is at the cruise line's discretion.

Unscheduled Days At Sea. If stormy weather makes accessing a port too difficult and an appropriate alternative cannot be found, cruise lines may substitute a day at sea. Since safety is the top priority, cruise ships will generally be routed to areas offering the calmest seas and best guest experience. Days at sea can be very relaxing and enjoyable, but they may not be a favored choice for cruise guests seeking a more port-intensive vacation. Unscheduled days at sea may also occur if the ship's homeport is closed, forcing the vessel to stay at sea until it's safe to come back into port. This can result in extra days being added to the cruise.

Itinerary Alterations. When major hurricanes arise, it can sometimes be difficult for ships to safely access any area of the Caribbean, the Bahamas or Mexico's Pacific Coast. As a result, cruise lines may significantly alter planned itineraries resulting in a completely different type of cruise vacation. Instead of going south to the Bahamas or the Caribbean, ships leaving from New York or Baltimore might head north for a New England/Canada cruise. Such a dramatically changed cruise itinerary may not appeal to certain guests. Again, cruise line policies allow them to change ports of call as needed. If the ship has not sailed before the change is made, sometimes guests are allowed to cancel their cruise for a full refund. This decision is up to each individual cruise line.

Rough Seas. Vacationers who tend to get seasick should take care when traveling during hurricane season. Tropical storms and hurricanes can result in turbulent seas, even if the severe weather is hundreds of miles away. Cruise ships have stabilizers, so the effects of high seas can be less significant than in the past. In addition, cruise lines will try to reposition their ships to avoid bad weather. Rough seas may also impact shore excursion availability as well.

Flight Delays And Disruptions. Hurricanes and other types of severe weather can result in flight cancellations and delays. These types of flight disruptions can result in significant expenses and even wipe out an entire trip. This is particularly true for cruises, where flight delays and cancellations can result in missing the ship.

Cruise Cancellations. If a ship's homeport is closed for multiple days due to a storm or the ship's itinerary is disrupted beyond repair, the cruise departure may be cancelled. While guests are entitled to a full refund if that happens, there still may be flight reservations and other issues to consider. This can be difficult for guests, particularly those who are not working with a travel agent.

Taking a cruise during hurricane season can be a wonderful experience and outstanding deals can be plentiful. For those who prefer more of an adults-only environment, there are often fewer children aboard as well. Just be aware of the realities of cruising during this time period and plan accordingly.

Sometimes cruise lines offer compensation for inconveniences and itinerary changes caused by a tropical storm. These can include such things as shipboard credit, discounts off future cruises, and sometimes the ability to cancel your reservation and receive a full refund.

If you're considering cruising during hurricane season, here are a few suggestions:

Use A Good Travel Advisor. Working with a top-notch travel agent is helpful for any cruise, since they can help vacationers select the right cruise ship and stateroom. In a weather emergency, travel advisors are even more important. They can provide valuable assistance such as keeping their clients posted on itinerary changes and helping them reschedule flights if a storm disrupts airline schedules or their ship's planned sailing dates.

Purchase Travel Insurance. It's a very smart idea to purchase trip insurance for cruises during hurricane season. A good cruise insurance package will protect against travel delays, travel interruption, or trip cancellation due to a hurricane. Make sure to research your policy carefully before purchasing it, however, and understand what's included and what's not. Changes in cruise itinerary due to bad weather are not covered by travel insurance. As stated earlier, it's possible that the cruise line may provide some compensation, but it's likely to be minimal. Remember, travel insurance only covers unpredicted events. Once the weather forecasters have indicated that a hurricane is possible, it's too late to purchase trip insurance for hurricane coverage.

Plan To Arrive At Least A Day Or More In Advance. Severe weather and tropical storms can wreak havoc with flight schedules, causing significant delays and cancellations. Driving conditions can be more difficult, too. It's wise to plan to arrive at your embarkation port a day before your cruise begins to allow extra time for possible delays. If you are flying to your destination, try to book early morning flights when the chances of thunderstorms and severe weather are likely to be less.

Use Care When Purchasing Shore Excursions. Research shore excursion cancellation policies, particularly when booking during hurricane season. The cruise line and many excursion tour operators will provide full refunds if the ship does not make it to the port. Smaller tour operators may have different refund policies, however, so make sure to inquire in writing before booking.

Monitor The Weather. If you've planned a cruise during hurricane season, monitor the weather as your trip departure date gets closer. The National Hurricane Center's website provides detailed information. If you're driving to your embarkation port, make sure to park your car well above the high water mark in case of flooding.

Stay In Touch With Your Cruise Line And Airline. As your sailing date approaches, check your email regularly and monitor your cruise line's website to be aware of any potential changes to your itinerary. This is particularly important during hurricane season. Make sure to watch your airline's website as well.

Pack Seasickness Medications. While your ship's captain will work hard to deliver the most optimal guest experience, sometimes rough seas may be present. Plan accordingly and bring along your favorite seasickness remedy just in case.




Related Articles
Editor's Picks Articles
Top Ten Articles
Previous Features
Site Map





Content copyright © 2023 by Nancy Schretter. All rights reserved.
This content was written by Nancy Schretter. If you wish to use this content in any manner, you need written permission. Contact Nancy Schretter for details.