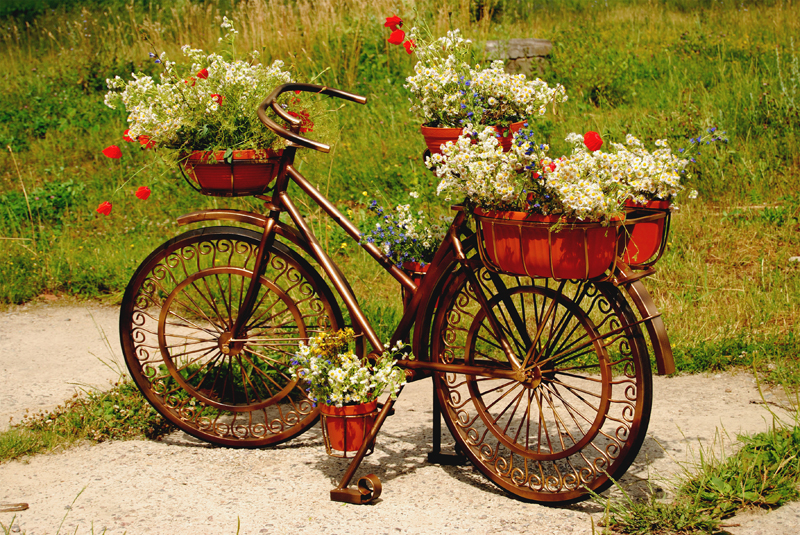 Growing your own Christmas Tree in a container gives you both a beautiful tree for celebrating the holidays and a wonderful addition to your container garden the rest of the year. It's important to choose the right kind of tree, and to slowly introduce the tree to the indoors and back outdoors again.

SELECTING A LIVE CHRISTMAS TREE
Live Christmas trees are becoming more and more popular, and are available at nurseries and garden centres and even some seasonal tree lots and farms. You can even order some trees by 'mail order' and on-line. Several factors should be considered in selecting your tree, the most important being species and health of your tree.

Tree Type
Your best bet, for a tree you will grow in a container for many years, is a dwarf conifer. Dwarf conifers are slow growing and will generally not be as tall as 'regular' varieties at maturity. Some varieties classified as dwarf will still grow to 20' or more, but will take many years to get there.

Dwarf conifers are available in many shapes, sizes, and colours. For a traditional Christmas Tree shape, choose one with a narrow upright or broad upright growth habit. Many varieties of Boxwood, Cedar, Juniper, Spruce and Pine are available with a dwarf growing habit and in a myriad of colors and shapes. Choose one you like and that will do well in your climate.
Remember to choose a tree hardy to one or two zones lower than where you live for the easiest winter care.

Tree Health
If you are buying your tree locally, choose a tree with healthy colour and no brown at the needle tips. When you run your fingers down the branches make sure no needles drop off. Check the bottom of the container and make sure the tree is not root bound. If the tree is balled-and-burlapped, make sure the root ball is firm and slightly moist. (Note, a balled-and-burlapped tree will need to be planted in a container before moving indoors)

MOVING YOUR TREE INDOORS
The climate inside your home is generally warmer and dryer than outdoors. Your tree will need to be acclimated over a few days to ensure it doesn't go into shock and does not start a sudden growth spurt.

1. Keep your tree on a covered porch or in a cool garage for two or three days. Check it for insects and pests during this time and remove them. You can also spray it with a wetting agent like Cloud Cover or Wilt Pruf to help the tree retain moisture while it is indoors.
2. When you move your tree indoors, place it away from heat sources like heater vents, fireplaces, and stoves but where it will receive as much indirect natural light as possible. Put the container in a large tub or tray to catch any water overflow.
3. Limit your use of lights on the tree, keeping to miniature lights or better yet, LED lights to minimize the heat produced.
4. Be sure to keep the tree watered but not overly wet.
5. Limit the tree's stay indoors to no more than 7-10 days, 3-4 days is preferred.
6. When moving your tree back outdoors, slowly acclimate it again by moving it first to a cool garage or covered porch for a few days. If your winters are especially severe you may want to keep your tree in a protected outdoor area for most of the winter.


You Should Also Read:
Winter Container Garden Care
How to Plant a Tree in a Container
Potting Soil Specialized Recipes


Related Articles
Editor's Picks Articles
Top Ten Articles
Previous Features
Site Map





Content copyright © 2022 by Jessica Carson. All rights reserved.
This content was written by Jessica Carson. If you wish to use this content in any manner, you need written permission. Contact Lestie Mulholland for details.