Give Back On Your Next Cruise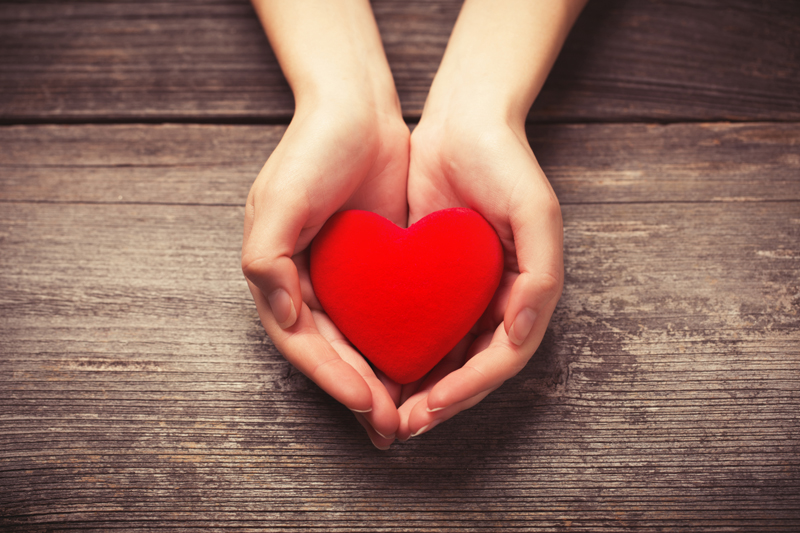 Travelers can give back and help others on vacation, both on land and while sailing the high seas. Programs like those offered by Carnival Cruise Lines make giving back both easy and fun. Through their "Care to Play" activities and events, Carnival has raised over $5 million for St. Jude Children's Research Hospital. Carnival is also the Official Celebration Partner for St. Jude, providing support and volunteer manpower for events like birthday parties, proms and special occasions at the renowned children's research hospital in Memphis, Tennessee.

Cancer is the leading cause of disease-related mortality for American kids ages 14 and younger. Launched over a half-century ago, St. Jude Children's Research Hospital is the nation's top ranked children's cancer hospital. Treatments invented by the hospital have helped to propel overall children's cancer survival rates from 20% in 1962 to 80% in 2014. St. Jude's goal is to increase this survival rate to 90% over the next ten years.

Trail-blazing cancer research and breakthrough children's treatments are expensive, however. It costs $2 million per day to operate St. Jude Children's Research Hospital, most of which is covered by individual contributors. In addition, no child or their families ever pays St. Jude for anything involved in their treatment, travel or stay at the hospital's facilities. St. Jude's efforts to defeat childhood illnesses are outstanding - and meaningful work like this requires strong support.

Carnival Cruise Lines saw the need and generously committed to help. In March of 2010, Carnival entered into a partnership with St. Jude Children's Research Hospital to raise funds and awareness of the fight against childhood cancer. The program, called "Care to Play: Carnival for St. Jude Kids," offers cruisers the opportunity to participate in fun activities and raise funds. Currently, Carnival is on track to reach its goal of raising $8 million for St. Jude's Children's Research Hospital by 2017.

Travelers can have fun and donate to St. Jude on their cruise vacation by participating in Carnival's "Care to Play" program. Options and activities for guests include:

* Groove for St. Jude: Guests can "groove to the music" provided by a DJ at this dance event, plus get a complimentary t-shirt and wristband - all for a $10 donation.

* Beary Cuddly Workshop: Children in the Camp Carnival kids' program can build their own St. Jude keepsake bear for a fee with 100% of the profits benefiting St. Jude.

* Carnival Towel Creations: This book shows readers how to recreate the amazing towel animals found in Carnival's staterooms each evening. Carnival donates $1 to St. Jude for every book sold fleetwide.

Other Carnival fundraising activities and events, both on ships and ashore, offer opportunities for guest participation. These include special bingo games, water slide events, and the purchase of specific bakery goods with donations going to St. Jude. In addition, Carnival raises money for St. Jude through a popular travel agent incentive program providing agents with tours and lunches on Carnival ships when they are in port.

Carnival does more than just donate to St. Jude. They're there to support the patients and their families as well. As St. Jude's Official Celebration Partner, Carnival helps to create memorable events for the hospital's children and families. These activities include putting on an afternoon-long Groove for St. Jude dance event for patients and parents, providing entertainment for the hospital's teen prom, and holding a huge annual Day of Play event at the Memphis hospital. Carnival even provides gifts for patients on their birthdays. Activities like these bring smiles back to children's faces – something that's so important when dealing with challenging life circumstances such as childhood cancer.

Children and their dreams are precious. It's wonderful to see a cruise line so committed to making a difference and helping others. The work and results St. Jude Children's Research Hospital has achieved are extraordinary. To learn more about how Carnival helps St. Jude, visit https://www.carnival.com/stjude. To learn more about St. Jude Children's Research Hospital and its work in defeating children's cancer, visit https://www.stjude.org.






Related Articles
Editor's Picks Articles
Top Ten Articles
Previous Features
Site Map





Content copyright © 2023 by Nancy Schretter. All rights reserved.
This content was written by Nancy Schretter. If you wish to use this content in any manner, you need written permission. Contact Nancy Schretter for details.