Tips for Driving To Your Family Cruise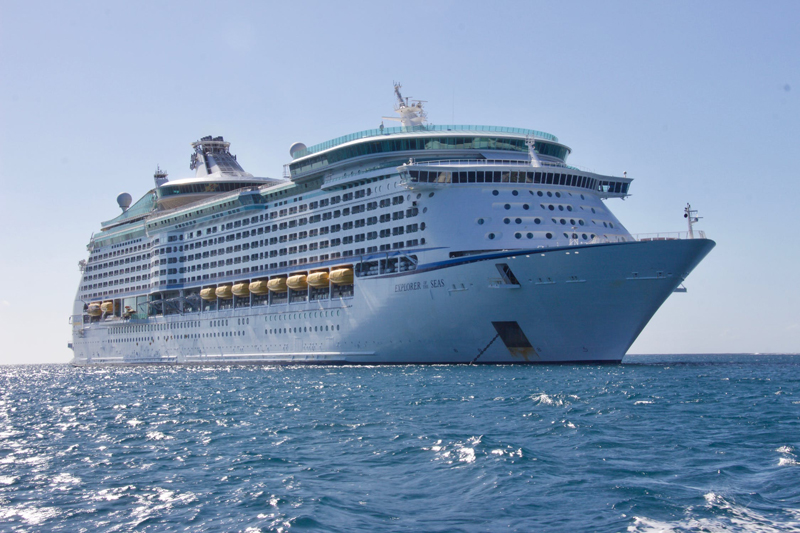 It's no secret that many vacationers travel by car for all or part of their family holidays. With so many cruises leaving from convenient homeports these days, many families are driving to their cruise departure as well. Driving to your cruise is an excellent way to save money by eliminating expensive airline tickets.

Although the cost savings are substantial, there are more advantages to homeport cruising than saving money by eliminating airfares. Driving to the dock eliminates all of the hassles and potential delays commonly associated with air travel these days. There are no baggage fees or limits – other than what can comfortably fit inside your cabin – so cruisers are able to bring along as much as they'd like with them. Restrictions are also eliminated for what can be transported back home, making it easy to purchase large items and bottled beverages without worrying about TSA and overhead bin restrictions.

Homeport cruises are available from a wide variety of North American ports. Some of the most popular include Boston, MA; New York, NY; Bayonne, NJ; Baltimore, MD; Port Canaveral, FL; Fort Lauderdale, FL; Miami, FL; Tampa; FL; New Orleans, LA; Galveston, TX; San Diego, CA; Long Beach, CA; and Seattle, WA. Today's homeport cruises come in a wide variety of lengths and itineraries. Shorter cruises of 3 to 6 nights are offered, while longer itineraries of 7 or more nights are also readily available.

If you're heading out on a road trip to reach your next family cruise, here are seven travel tips that will make your ride go more smoothly:

1. Know Your Boarding Time. Make sure to confirm your required boarding time in advance of your cruise. TSA rule requirements specify that cruise lines must submit final departure manifests at least 60 minutes prior to sailing. Guests must complete online check-in three days prior to their cruise or complete their check-in in person at the pier no less than two hours prior to the published sailing time. Typically, all guests must be checked in and onboard the ship no later than 90 minutes prior to the published sailing time or they will not be allowed to cruise. Some cruise lines may require guests to be onboard even earlier, however. Check with your cruise line to make sure you know the requirements for your cruise and allow plenty of time for traffic and potential delays.

2. Leave Early. If you're heading out on a weekend or holiday, leave early in the morning to avoid the traffic and let the kids nap or snooze for part of the time. An added benefit? You'll get better gas mileage by avoiding the stop and go traffic as well.

3. Map It Out. Take a look at your route in advance and figure out family friendly places to dine, have a picnic, or let the kids stretch their legs. You can also locate places to get cheap gas, such as Costco or Sam's Club if you're a member. Sites such as GasBuddy.com and FuelMeUp.com can help find cheap gas if you can use a mobile device.

4. Play Games. Playing games in the car definitely makes the time go faster. Popular ones include family trivia, I Spy, license plate bingo and others. You can also get printable car games online at sites like MomsMiniVan.com and MiniTime.com.

5. Pack It Up. You'll save lots of money by packing your own breakfasts and lunches when you travel. Kids love picnics, too. If you're stopping overnight, look for family-friendly places that include free hot breakfasts like Homewood Suites, Embassy Suites and others.

6. Don't Forget the Entertainment. Bring along some DVDs and audio books for kids. You can rent them at your local library. Remember - keeping the kids entertained and occupied cuts down on those "Are We There Yet" moans and groans every time.

7. Check Out Parking Options. Parking can be found near all of the cruise terminals, but be careful, as the cost can be quite high. To save money, check out off-site parking options. If you're coming from quite a distance and need to stay overnight at a hotel, look for cruise-oriented hotel packages that include free parking and complimentary shuttles to your cruise pier. Boards on sites such as Cruise Critic can be excellent resources for "been there – done that" homeport information and money-saving tips.






Related Articles
Editor's Picks Articles
Top Ten Articles
Previous Features
Site Map





Content copyright © 2021 by Nancy Schretter. All rights reserved.
This content was written by Nancy Schretter. If you wish to use this content in any manner, you need written permission. Contact Nancy Schretter for details.