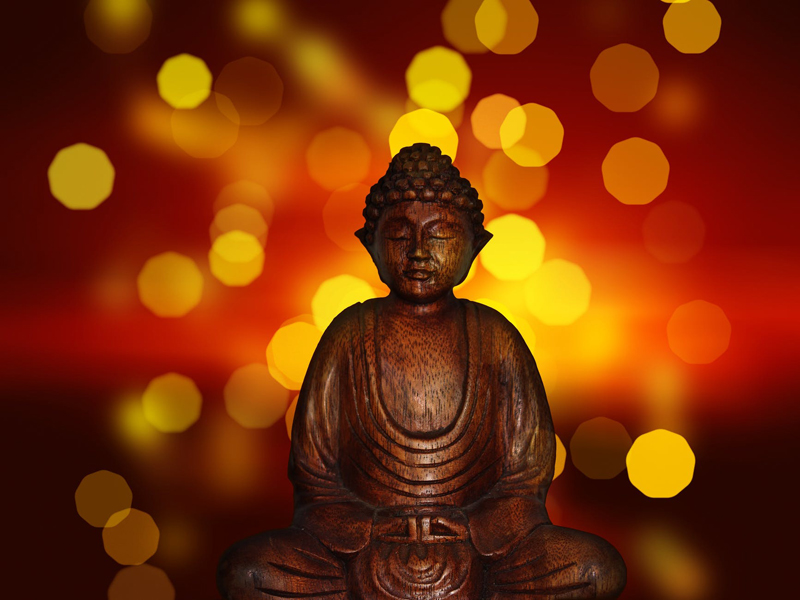 Theravada (pronounced "terra-VAH-dah") means "the Way of the Elders". This is the oldest school of Buddhism. It is practiced by over 100 million people worldwide. The main concept of the Theravada tradition is the concept of Vibhajjavada or "Teaching of Analysis". This means you gain knowledge through experience, investigation, and your own reasoning instead of the blind faith of other spiritual paths. Students of Theravada are taught to listen closely to the teachings of the wise along side their own experiences. These are the 2 things your practices should be based on. The text used in this tradition is Tipitaka, or Pali canon. Theravada places great emphasis on the monastic Sangha. Becoming an ordained and dedicated monk or nun is ideal on this path. Lay people are certainly accepted into this school. Often times the lay people and monks/nuns find a great balance between them. The lay people provide life necessities for the monks/nuns and in turn they provide teachings and guidance.

The goal of Theravada practice is to free one self from suffering and it is achieved through Nibbana. Nibbana is the end of the cycle of birth, old age, sickness and death. Theravadas believe Nibbana is quickly achieved when one is an enlightened follower of Buddha. When one attains such enlightenment they are called an ordinary Arhat which means "winner of Nibbana". Theravadas teach that Nibbana is attained the same way Buddha himself attained it. The difference between Buddha and an Arhat is that Buddha achieved it on his own and taught it to the people. We attain it through Buddha's teachings. Theravada teaches that there were Buddha's in the past and distant future. The teachings state enlightenment can be achieved in one lifetime or it can take many depending on how the student studies and practices.

When studying Theravada Buddhism you may notice that it seems this path is more focused on the individual reaching enlightenment to become Arhat. This misconception leads to Theravada being referred to as Hinayana or "the small vehicle". All Buddhist paths seek for all sentient beings to reach happiness and enlightenment. Theravada has kept its formal structure and hierarchy through the past 2,000 years which to people not of the path seem restricting.




Related Articles
Editor's Picks Articles
Top Ten Articles
Previous Features
Site Map



Follow @mommymystic
Tweet



Content copyright © 2022 by Jeanette Stingley. All rights reserved.
This content was written by Jeanette Stingley. If you wish to use this content in any manner, you need written permission. Contact Lisa Erickson for details.