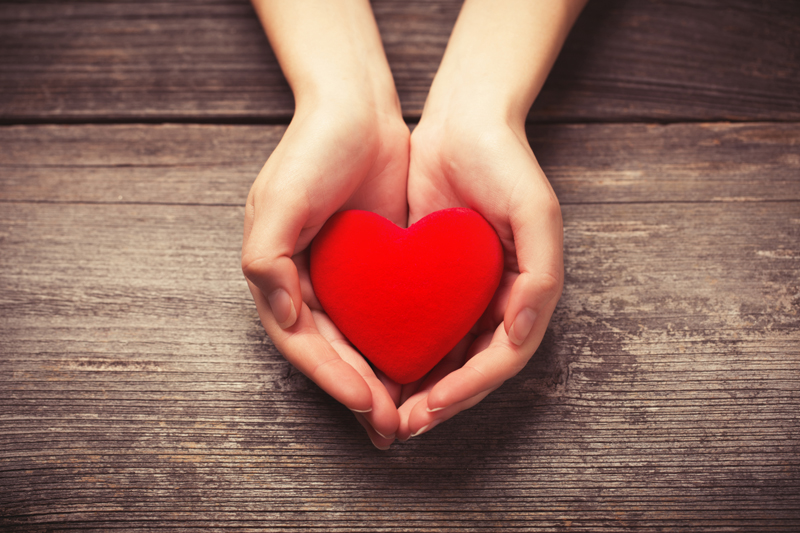 Some vacationers want to do more than bask on a beach and play in the ocean. They want to make real connections and do something that makes a difference for people and communities in need. Finding vacation options that offer opportunities to give back in an authentic and sustainable manner is key.
Carnival Corporation launched a new brand that makes it easy for travelers to combine having fun with helping others on vacation. Called Fathom, this new brand will offer seven-day cruises from the port of Miami. Fathom will begin visiting the Dominican Republic in April, 2016 and Cuba in May of the same year. On Fathom's social impact cruise vacations to the Dominican Republic, cruise guests can work alongside local organizations to make a difference in local communities. These kinds of life-changing experiences enable personal growth, make lasting memories and provide meaningful contributions in areas where volunteer assistance is truly needed.
The Puerto Plata region of the Dominican Republic is an excellent choice for Fathom's first destination. This area is known for its natural beauty, but the average household income there is about $6,000 US per year and over two million Dominican citizens have no piped water. In addition, there are significant education needs. Working together, there are numerous ways for volunteer-minded travelers to make a lasting impact.
Carnival Corporation's newest port, Amber Cove, is also located in Puerto Plata. Since Fathom guests will live onboard their ship while in Puerto Plata, this exceptional new $85 million cruise port is a true asset. Set on a 25-acre site, Amber Cove makes an excellent home base for Fathom cruise passengers. There's a huge pool with a swim-up bar, a lazy river, a zipline, waterslides, a kids' waterplay area, and much more. Access to all of this is available free of charge for Fathom guests. In addition, the port's large transportation hub for tour buses and taxis makes travel logistics convenient and simple for cruise guests. The infrastructure in this region is well developed as well.
The Puerto Plata community is excited about welcoming Fathom guests to the area. Fathom has worked closely with tourism officials and others in the Dominican Republic to identify the best local non-governmental organizations (NGOs) and community groups to partner with in the Puerto Plata region. Led by president Tara Russell, Fathom's highly experienced social impact team has identified projects with a true community need where the work of Fathom volunteers can make a difference in generating a successful outcome. By partnering with leading NGOs in the Dominican Republic and consistently bringing large numbers of guests to the region to work on meaningful projects, Fathom and its guests will achieve measurable, positive results.
On their social impact vacation, Fathom guests can work alongside local leaders and community members in meaningful and rewarding ways. These educational, environmental, and economic development activities may vary in length from several hours to multiple days. In the Dominican Republic, examples of these volunteer activities include working with local classroom teachers to teach English skills in schools; helping a local women's cooperative produce artisan chocolates and generate income-producing opportunities; and supporting local communities in crafting and building water filters that will help provide healthy drinking water for families.
Let's take a closer look at each of these options:
Teaching English in Local Schools.
Tourism is big business in the Dominican Republic. Carnival Corporation's new Amber Cove cruise port is expected to welcome 350,000 cruise guests on 23 ships in its first year alone. Punta Cana, La Romana and other areas of the country also have significant tourism operations. While Spanish is the primary language in the Dominican Republic, a large number of the country's tourists speak English. English language skills can help students and others get jobs in the tourism industry and secure a brighter future for themselves and their families. Students genuinely want to learn English and more teachers are needed in Puerto Plata to help. That's where Fathom can play a key role. Every two weeks, Fathom will bring English-speaking volunteers to help local students ages 6-14 learn English and practice their language skills.
Helping a Women's Chocolate Cooperative.
Located in the Palmar Grande area of Puerto Plata, the Chocal women's chocolate cooperative makes high quality organic chocolate products by hand. The cooperative's products are distributed in retail outlets and at events. A loan made it possible for the group to use their current building for factory operations and greater production is needed to generate more income. Fathom guests can help with numerous aspects of cacao bean harvesting and chocolate production, allowing the cooperative to increase their product output in a sustainable way while maintaining their high quality. More sales will allow the women's cooperative to pay back their loan and create more local jobs. The cooperative's delicious chocolate bars and products will be available for sale on Fathom's ship as well.
Producing and Distributing Water Filters.
Many areas of the Dominican Republic have no piped water supply, including some parts of the Puerto Plata region. As a result, there is a high incidence of water-borne illnesses among families and others. Wine to Water, a non-profit organization founded by Doc Henley in 2003, has been active in providing clean drinking water in communities around the world. Wine to Water's main focus in the Dominican Republic is water filtration through containers produced at the organization's ceramic facility on the island. Helping hands are needed to boost the manufacturing and distribution of these ceramic filtration containers to families in need. Fathom guests can help make these ceramic filtration containers and, while the ones they have produced are drying, distribute those made by previous volunteers to appreciative families in the Puerto Plata area.
Fathom offers an excellent way for vacationers to cruise with a purpose and make an impact. Working together, a group of individuals can make a lasting sustainable difference for communities in need. As Margaret Mead said, "Never believe that a few caring people can't change the world. For indeed, that's all who ever have."
For more information about Fathom and its social impact cruises, visit
www.fathom.org


Related Articles
Editor's Picks Articles
Top Ten Articles
Previous Features
Site Map





Content copyright © 2023 by Nancy Schretter. All rights reserved.
This content was written by Nancy Schretter. If you wish to use this content in any manner, you need written permission. Contact Nancy Schretter for details.